Vol. 42 No. 3 (2020)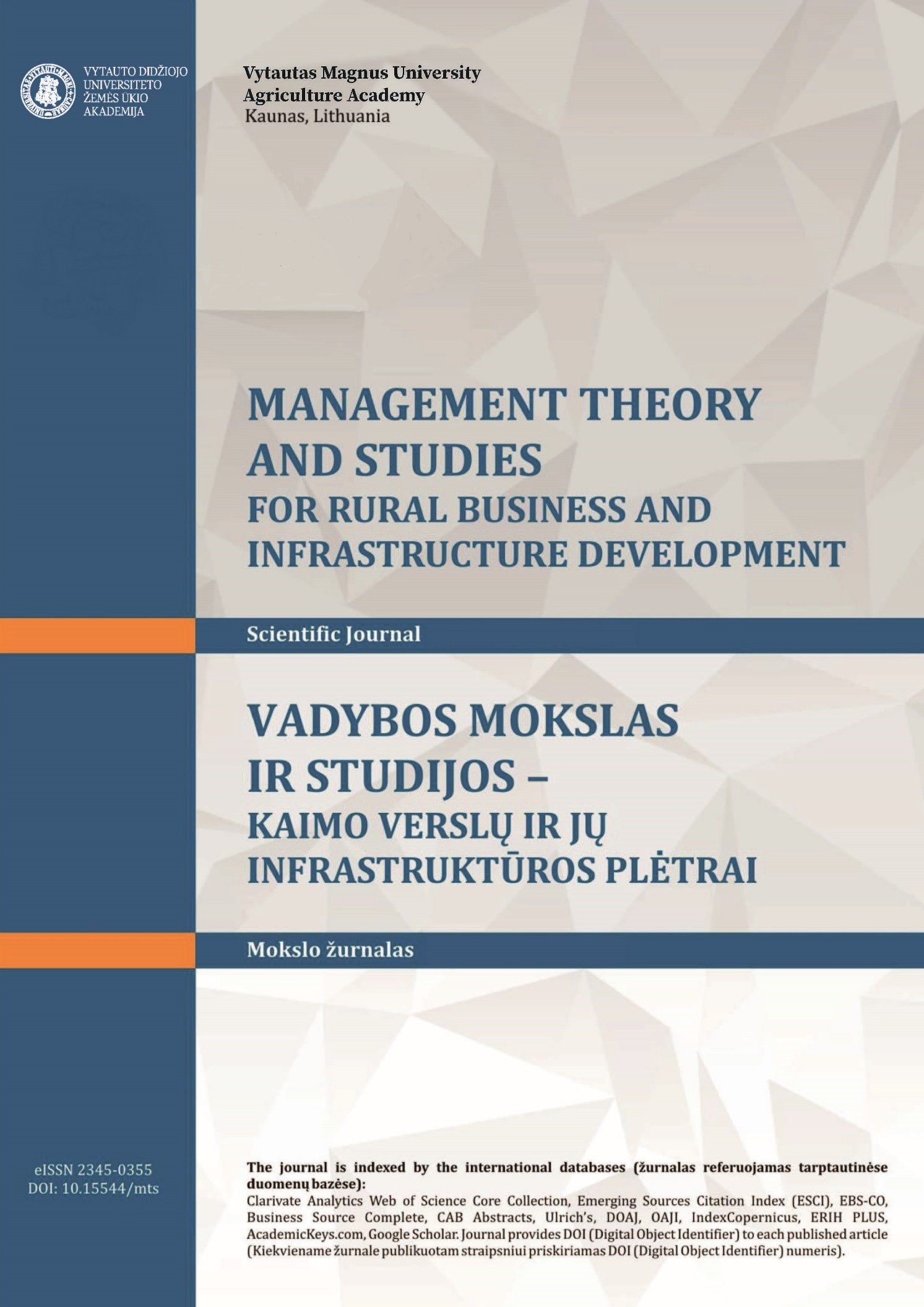 This issue of the journal contains 19 scientific articles written by researchers from Lithuania, Latvia, Poland, Spain and Italy, Ukraine, Malaysia, India and the United States.
Moreover, this issue publishes an overview of the upcoming scientific conference "Accounting and Finance: Innovative Solutions for Sustainable Bioeconomy and Rural Development", which will take place on 19-20th November 2020 at Vytautas Magnus University. We invite you to get acquainted with the conference topics and participate in it.
* The Editorial Board apologizes for the technical glitches in the journal system that have delayed the release of the regular issue of the journal.