THE INFLUENCE OF CHANGE IN THE EXPENDITURE OF PUBLIC ORGANIZATIONS ON THE INDICATORS OF DEMOCRACY DEVELOPMENT IN UKRAINE
Keywords:
civil society, public organizations, expenditures of public organizations
Abstract
The development of democracy and the activities of non-governmental organizations are very closely interrelated. However, scientists have only described this relationship verbally, while virtually no evidence has been obtained from mathematical analysis. The purpose of the article is to research the impact of changes in expenditures of NGOs on indicators of democracy development in Ukraine and, based on the results obtained, make suggestions as to the possibility of using expenditures of NGOs to increase the level of democracy in Ukraine. Methods and approaches of economic and mathematical analysis were used in the course of the research. In particular, the method of correlation and regression analysis and scenario approach. The study is based on the official data from the State Statistics Service of Ukraine and materials from the NGO "Freedom House". The study period is 13 years.  The results of the study indicate that there are links between the indicators of democracy in Ukraine and the expenditures of NGOs. It has been established that such objects of NGOs' expenditures as "charity expenditures" and "material costs and payments for services" influence the formation of the democracy index in Ukraine and thus, managing these expenditures, it is possible to influence both the general level of democracy in Ukraine and its individual elements.
Downloads
Download data is not yet available.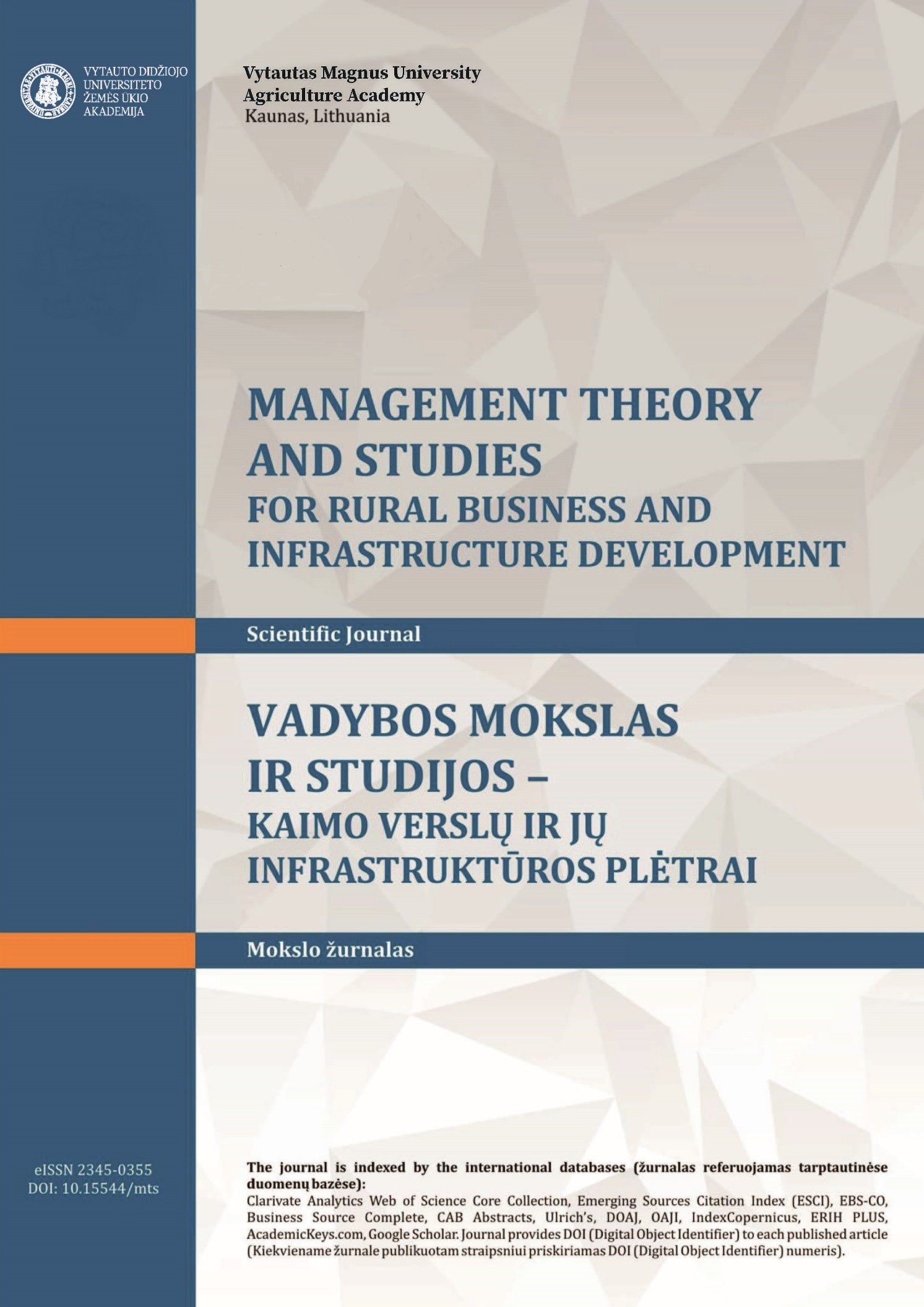 Downloads
How to Cite
Tkachuk, I. (2020). THE INFLUENCE OF CHANGE IN THE EXPENDITURE OF PUBLIC ORGANIZATIONS ON THE INDICATORS OF DEMOCRACY DEVELOPMENT IN UKRAINE. Management Theory and Studies for Rural Business and Infrastructure Development, 42(3), 339–349. https://doi.org/10.15544/mts.2020.34