THE IMPORTANCE OF ENVIRONMENTAL SUBSIDIES IN THE CONTEXT OF CLIMATE CHANGE MANAGEMENT: THEORETICAL APPROACH
Keywords:
environmental protection, subsidies, climate change
Abstract
Climate change is already having a far-reaching impact on ecosystems, economic sectors and human health and well-being. The further growth of greenhouse gases in the atmosphere is one of the main problems with climate change. Subsidies have a significant impact on the economy while having a negative impact on the environment, and their application should be improved. The aim of the study is by identifying the definition and purpose of direct environmental subsidies and tax incentives is to theoretically substantiate their significance in the context of climate change management. Most research focuses on the assessment of direct environmental subsidies, while tax subsidies as 'hidden' off-budget subsidies get less attention to. The European Union is committed to eliminate environmentally harmful subsidies in order to offset the effects on the climate and implement a socially justified and cost-effective reform of business support. The study identifies the types of environmental subsidies, theoretically substantiates their significance and functions in the context of climate change management.
Downloads
Download data is not yet available.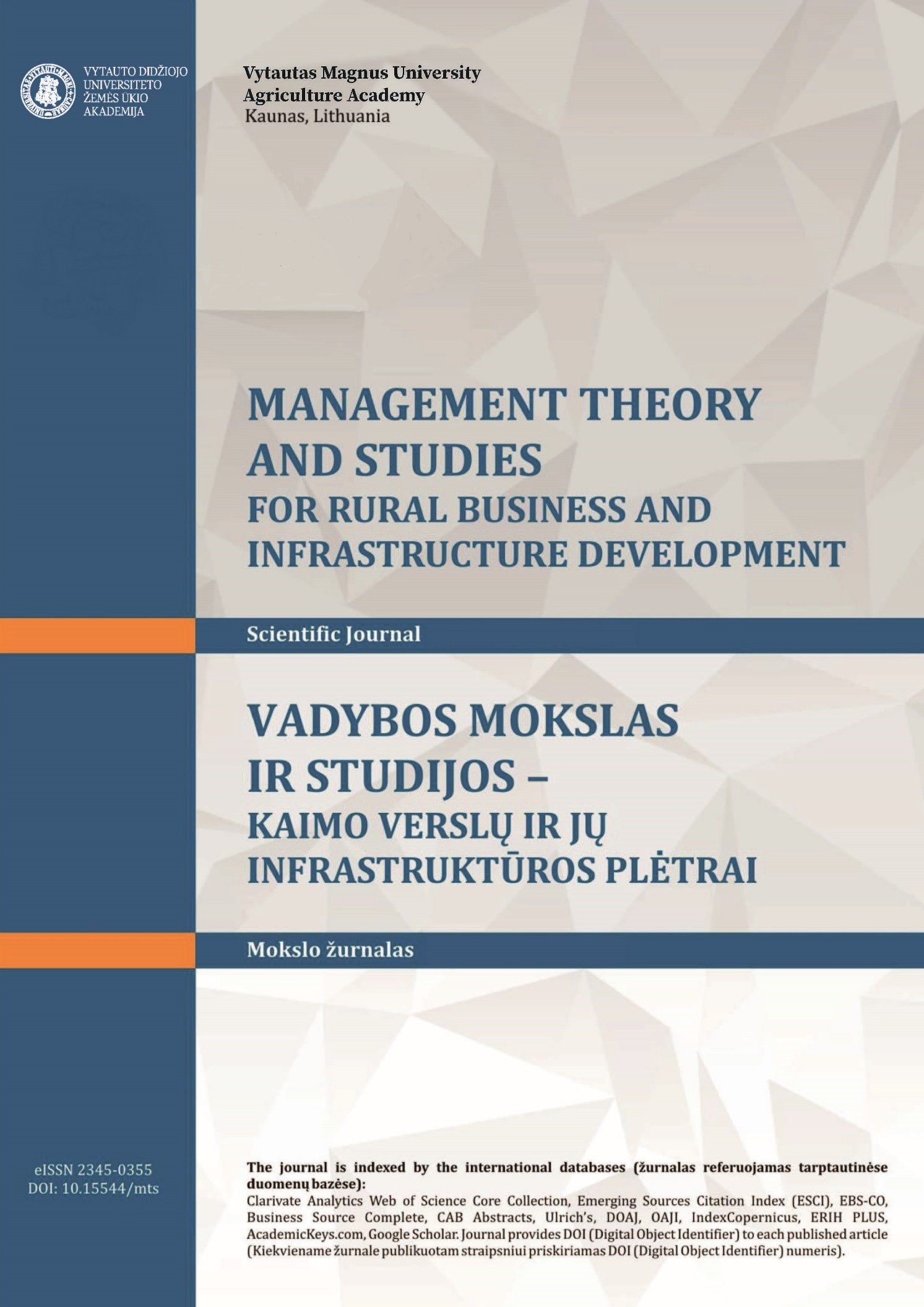 Downloads
How to Cite
Gesevičienė, K., Miceikienė, A., & Rivza, B. (2020). THE IMPORTANCE OF ENVIRONMENTAL SUBSIDIES IN THE CONTEXT OF CLIMATE CHANGE MANAGEMENT: THEORETICAL APPROACH. Management Theory and Studies for Rural Business and Infrastructure Development, 42(3), 259–269. https://doi.org/10.15544/mts.2020.25