METHODOLOGY OF FORMING MODEL FOR ASSESSING THE LEVEL FINANCIAL SECURITY
Keywords:
security, financial security, assessing, model, enterprise
Abstract
A map of a multi-level algorithm for assessing financial security has been developed, the use of which determines the feasibility of applying operational, tactical and strategic anti-crisis measures. It is proved that the effectiveness of anti-crisis measures substantially depends on information support, the formation of which at the proper level is possible when applying the developed model for assessing the financial security of an enterprise. The use in the model of quantitative and qualitative indicators characterizing the main parameters of the financial activity of the enterprise, allows to characterize the level of security and forms the analytical basis for the adoption and implementation of the most appropriate anti-crisis measures. Using an expert assessment, the main indicators for assessing the financial security of the enterprise are identified.
Downloads
Download data is not yet available.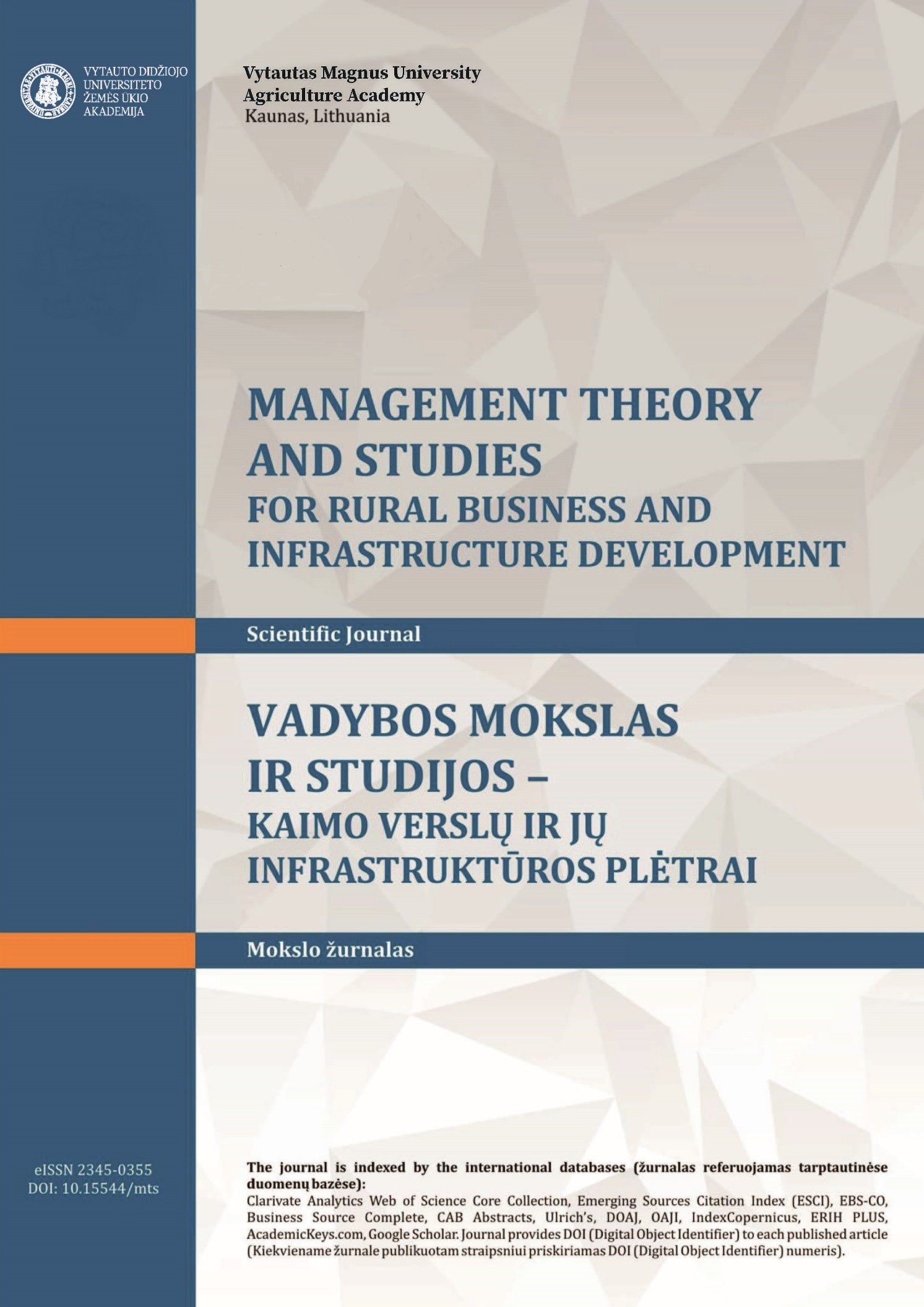 Downloads
How to Cite
Sylkin, O., Kryshtanovych, M., Bekh, Y., & Riabeka, O. . (2020). METHODOLOGY OF FORMING MODEL FOR ASSESSING THE LEVEL FINANCIAL SECURITY . Management Theory and Studies for Rural Business and Infrastructure Development, 42(3), 391–398. https://doi.org/10.15544/mts.2020.39