STRATEGIC PRIORITIES AND MECHANISMS TO STIMULATE FARM ENTERPRISES DEVELOPMENT
Keywords:
farm enterprises, development, efficiency, mechanisms, agriculture
Abstract
Farm enterprises are important actors in securing rural employment and income. The lack of efficiency of the farm enterprises functioning makes it difficult to establish a rational model of competitive and diversified agriculture. The purpose of the study is to develop strategic priorities and mechanisms to stimulate the development of farm enterprises. The research methodology stipulated the use of such methods as statistical grouping, indicative evaluation, comparative analysis, systematization, and strategic design. The authors evaluated structural imbalances of the farm enterprises development, analyzed their performance indicators and identified the obstacles that hinder the development of farming. The strategic priorities of the development of farm enterprises are justified in the article. Mechanisms for stimulating the development are proposed, including institutional and organizational, financial and investment, innovative and technological, social and personnel and environmental and economic ones.
Downloads
Download data is not yet available.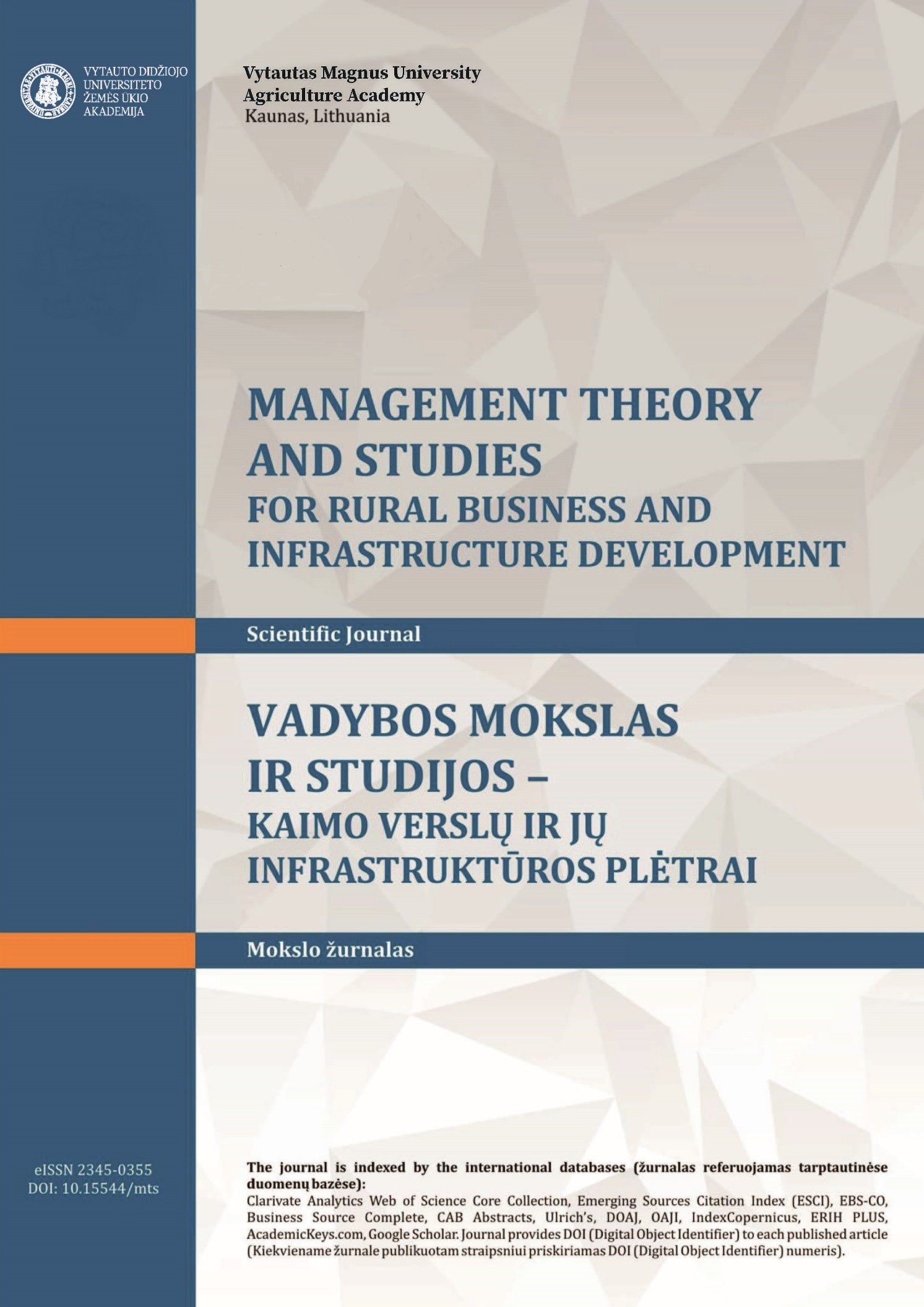 Downloads
How to Cite
Boiko, V., & Hnatyshyn, L. . (2020). STRATEGIC PRIORITIES AND MECHANISMS TO STIMULATE FARM ENTERPRISES DEVELOPMENT . Management Theory and Studies for Rural Business and Infrastructure Development, 42(3), 350–358. https://doi.org/10.15544/mts.2020.35