Current Issue
Vol. 42 No. 4 (2020)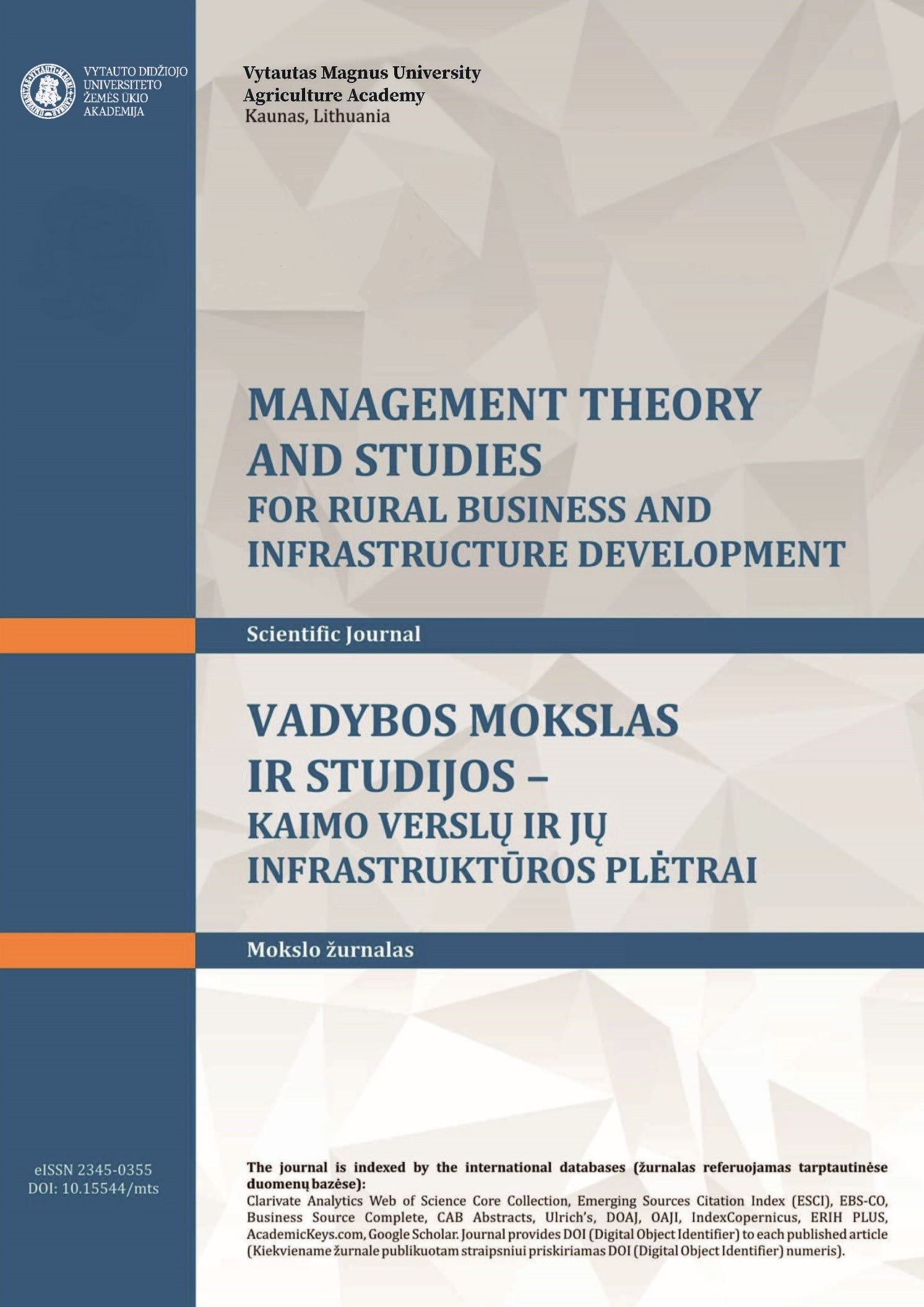 This issue of the scientific journal is the last this year. It consists of eighteen scientific articles prepared by scientists from around the world. The main topics of the articles are issues related to the development of the bioeconomy, innovations in agriculture and rural development, human resources and farm sustainability, alternative businesses in rural areas and the challenges they face. The articles present unique research methodologies.
View All Issues
Management Theory and Studies for Rural Business and Infrastructure Development is the international, peer-reviewed scientific journal is published by Vytautas Magnus University Agriculture Academy, the leading institution of research in agricultural & rural business management and economics in Lithuania.
The aim of the journal is to promote exchange in scientific knowledge by publishing scientific articles in social sciences areas: management and administration, business studies, public administration, economic, as well as application-oriented, practically and/or theoretically associated with the countryside, agriculture and its infrastructure. There could be also published theoretical articles in the previously mentioned fields.