FORMING THE SYSTEM OF THE FOOD SECURITY CRITERIA IN ACCORDANCE WITH THE MEASUREMENTS OF THE SDGs-2030
Keywords:
food security, regional level, level of household and individual
Abstract
The article presents the results of a critical analysis of the approaches of scientists to the definition of the system of food security criteria and the peculiarities of their formation in the national science. There are significant differences in the views of scientists in the methodological sense of: the dominant criteria that form the framework for ensuring food security; the essence and substitution of the concepts of "constituents", "criteria" and "indicators" of food security; the appropriateness of differentiating the hierarchical levels of food security and setting criteria for them. The expediency of the methodological approach, in which the essence of the concept is formed, based on the defined criteria for achieving food security, is substantiated. The author's vision of essential content of categories is offered: criterion, component and indicator of food security. Proposals for the development of a system of food security criteria are developed taking into account the existing problems and the consequences of their ignoring Determinants of each hierarchical level are established as criteria for achieving food security.
Downloads
Download data is not yet available.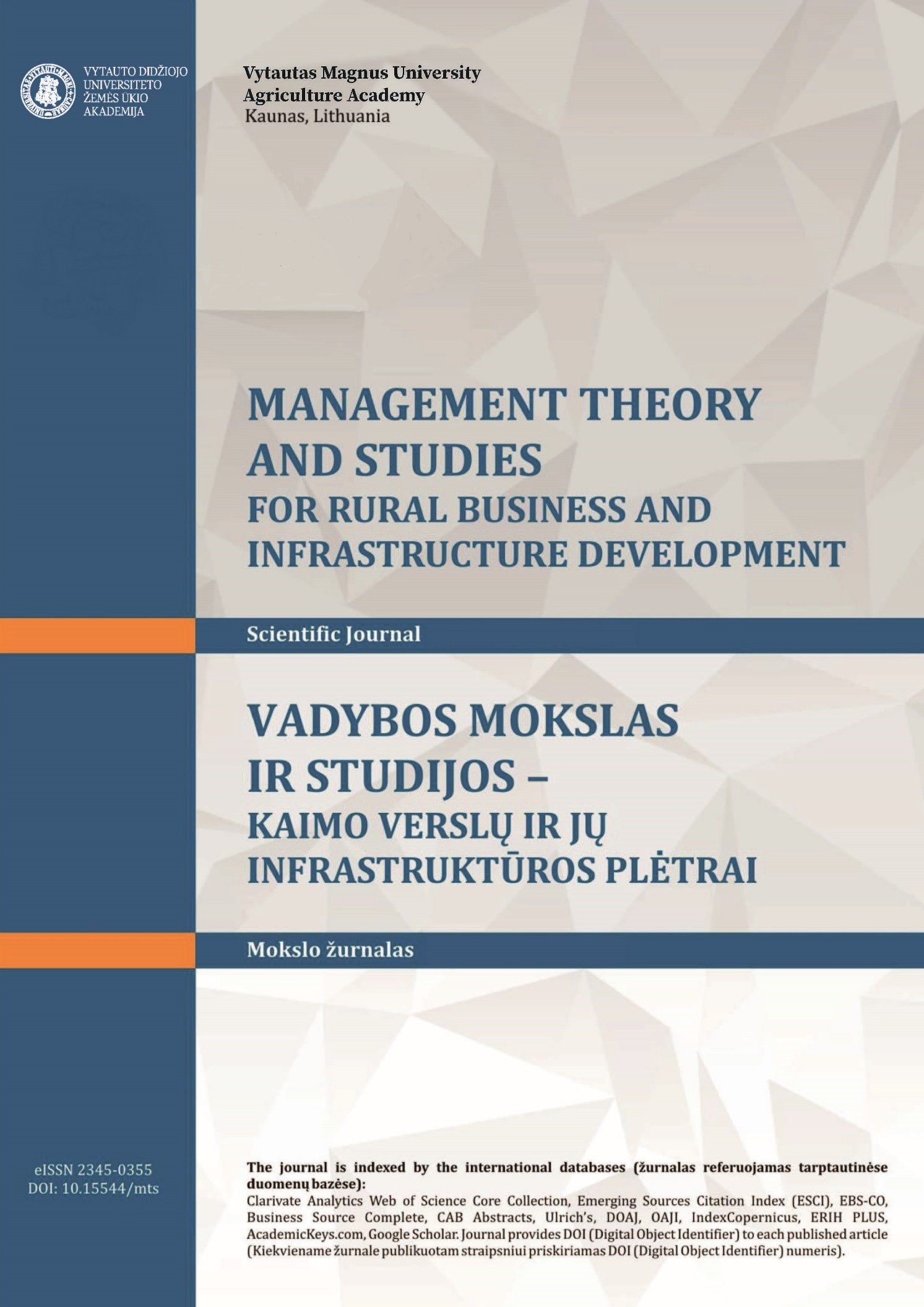 Downloads
How to Cite
Kotykova, O., Babych, M. ., & Yahodzinska , A. . (2020). FORMING THE SYSTEM OF THE FOOD SECURITY CRITERIA IN ACCORDANCE WITH THE MEASUREMENTS OF THE SDGs-2030. Management Theory and Studies for Rural Business and Infrastructure Development, 42(3), 399–408. https://doi.org/10.15544/mts.2020.40