THE DEVELOPMENT OF BIOECONOMICS IN UKRAINE AS AN ELEMENT OF TRANSFORMATION GOVERNMENT STRATEGY OF SUSTAINABLE DEVELOPMENT
Keywords:
bioeconomics, biotechnology, renewable energy, responsible consumption, sustainable development.
Abstract
The article considers the possibilities and prospects of bioenergy development in the world and in Ukraine as an alternative energy source and an element of sustainable development. The main objectives of the article are to analyze the dynamics of bioenergy implementation in Ukraine, to consider the current state of bioeconomy development in Ukraine, and to propose an algorithm for the transformation of economic systems in Ukraine into bioeconomic systems. The research methodology based on analyzing statistical data of world countries and Ukraine, to compare the development of the bioeconomy in the world with trends in Ukraine, and also based on methods of analysis and synthesis to develop an algorithm for the development of bioenergy in Ukraine. The authors studied the dynamics of the use of renewable energy resources in the world. The article considers the state and prospects of the development of renewable energy in Ukraine. Authors determined that the development of the bioeconomy would prolong the life of natural resources, reduce the environmental load, and provide an opportunity to improve the living conditions of mankind, to obtain the additional value of products from the use of waste. The results of the research will be useful and interested in scientists, bioenergy specialists, and all stakeholders.
Downloads
Download data is not yet available.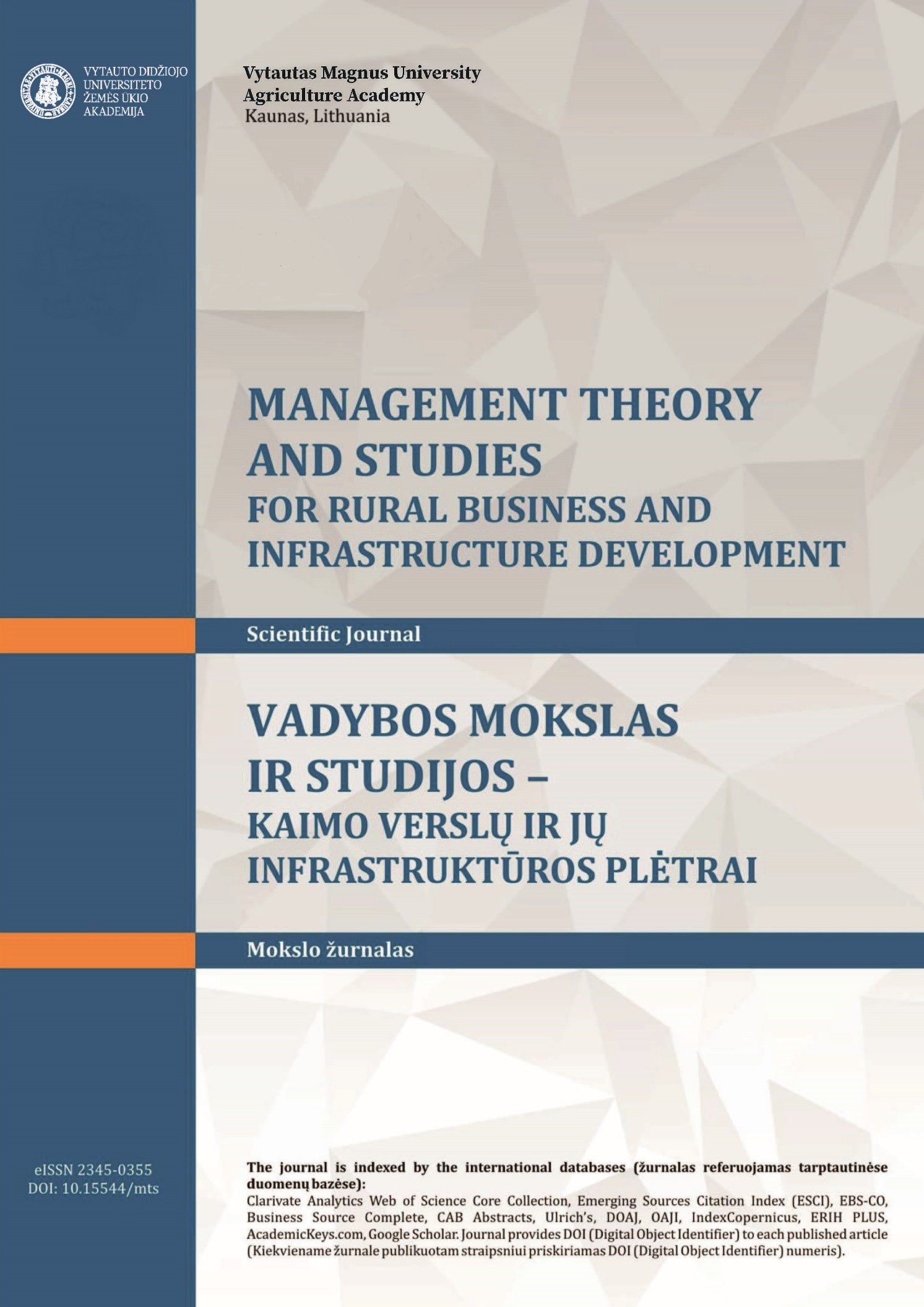 Downloads
How to Cite
Gorokhova, T., Mamatova, L., & Muterko, H. (2020). THE DEVELOPMENT OF BIOECONOMICS IN UKRAINE AS AN ELEMENT OF TRANSFORMATION GOVERNMENT STRATEGY OF SUSTAINABLE DEVELOPMENT. Management Theory and Studies for Rural Business and Infrastructure Development, 42(3), 279–288. https://doi.org/10.15544/mts.2020.27