COSTS OF MAINTAINING FIXED ASSETS IN AGRICULTURE – CASE OF POLAND AND LITHUANIA
Keywords:
agriculture, costs, farm, fixed assets
Abstract
Fixed assets are the foundation of agricultural production. The efficiency of this production depends on the degree to which fixed assets are used (their productivity). The goal of this article is to analyze the fixed assets of variously specialized farms, the costs of their maintenance, and to investigate relationships between the value of tangible fixed assets and the efficiency of agricultural production. This analysis pertains to farms in Poland and Lithuania specializing in field crops and milk production based on FADN data from the years 2015-2017.
The results indicate that Polish farms are better-equipped with fixed assets. At the same time, considering type of production, farms specializing in milk production were technically better-equipped in both countries. The costs associated with maintaining fixed assets and their depreciation are a substantial item in the total costs of agricultural production, making up 40% of all costs.
In the case of Poland, farms specializing in milk production were characterized by higher effectiveness of labor, which was 35% higher than on fieldcrop farms. As for Lithuanian farms, those specializing in fieldcrops reached higher labor effectiveness. The positive relationship between fixed assets and the effectiveness of labor and value of production is confirmed by coefficient of determination.
Downloads
Download data is not yet available.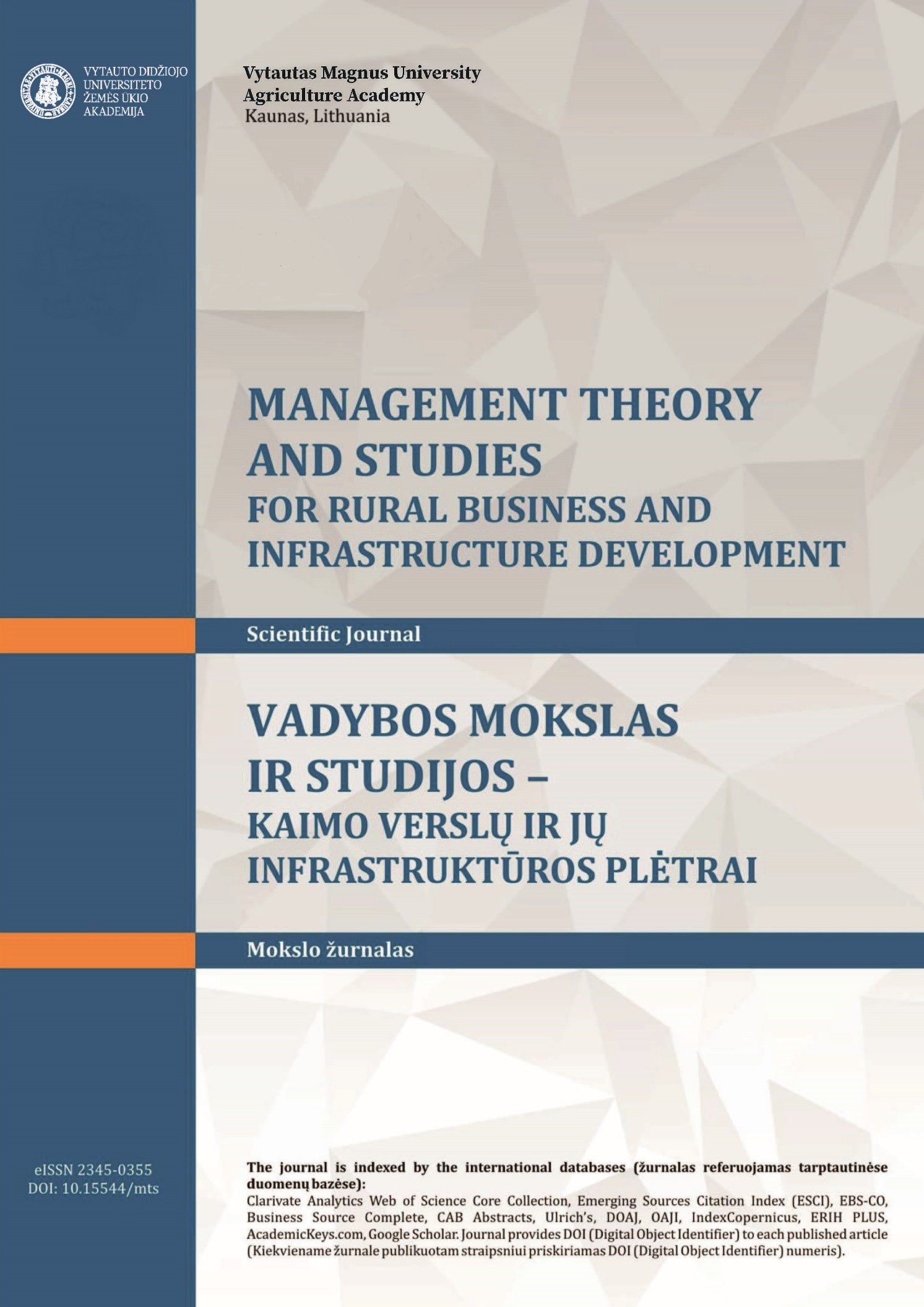 Downloads
How to Cite
Vilkeviciutė, J. ., & Koloszko - Chomentowska, Z. (2020). COSTS OF MAINTAINING FIXED ASSETS IN AGRICULTURE – CASE OF POLAND AND LITHUANIA. Management Theory and Studies for Rural Business and Infrastructure Development, 42(3), 248–258. https://doi.org/10.15544/mts.2020.24