4-OSIOS PRAMONĖS REVOLIUCIJOS IŠŠŪKIAI MOKESČIŲ SISTEMAI IR PERTVARKOS KRYPTYS
Keywords:
4-oji pramonės revoliucija, darbo rinka, mokesčių sistema, technologinis progresas
Abstract
The 4th Industrial Revolution can be seen as the environment of modern economic, social and cultural progress, in which all current evolutionary processes are based on digital systems. These processes pose challenges for tax systems, such as robotization, digitalization and other technological innovations. The tax system must adapt to the changes caused by the 4th Industrial revolution, use their potential and ensure economic development, stable budget revenues and fair and proportional distribution of taxes. Research problem: what are the possible directions of reforming the tax system in the context of the challenges of the 4th Industrial revolution to ensure sufficient tax revenues? The aim of the study is to identify the problems faced by the tax system as a result of the 4th Industrial revolution, and possible directions of restructuring. To achieve this aim, the research of scientists and expert opinions of international organizations were analyzed and systematized using the methods of operationalization, systematic analysis, induction and deduction. The obtained results of the study provide two directions for restructuring tax systems: introduction of new taxes and the reorganization of existing tax systems by adapting them to new conditions in the context of technological progress. Further studies, after assessing and justifying the possibilities of reforming the tax system, can provide recommendations for maintaining a balanced budget of the country.
Downloads
Download data is not yet available.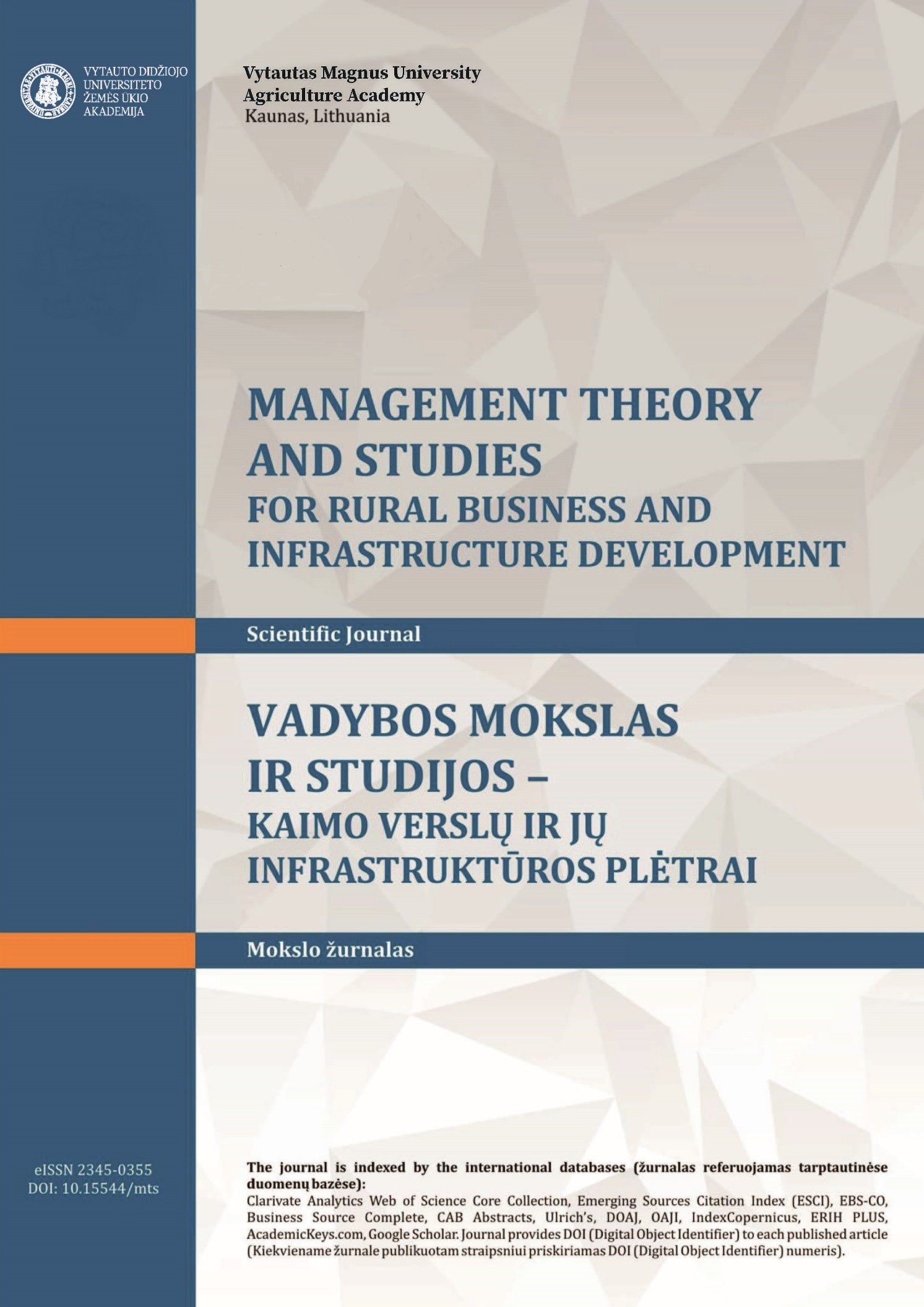 Downloads
How to Cite
Česnauskė, J., & Miceikienė, A. (2020). 4-OSIOS PRAMONĖS REVOLIUCIJOS IŠŠŪKIAI MOKESČIŲ SISTEMAI IR PERTVARKOS KRYPTYS. Management Theory and Studies for Rural Business and Infrastructure Development, 42(3), 270–278. https://doi.org/10.15544/mts.2020.26