MODEL OF ASSESSMENT OF COMPETITIVENESS AND SUSTAINABLE DEVELOPMENT OF UKRAINIAN AGRICULTURAL ENTERPRISES
Keywords:
competitiveness, ecological and social indicators, integral index, model, sustainable development
Abstract
The purpose of this paper is to create an economic-mathematical model for evaluation of effectiveness and competitiveness of agricultural enterprises in all forms of economy of Ukraine in the context of sustainable development. The analysis is based on data from State Statistics Service of Ukraine, study of German system of criteria for sustainable agriculture, as well as rules of agriculture in Germany and Europe "Cross Compliance" and a system of indicators GRI.An economic-mathematical model is developed which serves for comparison of different agricultural enterprises with each other. Research results showed that agricultural enterprises can be competitive in the long run only if they pay enough attention to the impact of their activities on the environment and society.
Downloads
Download data is not yet available.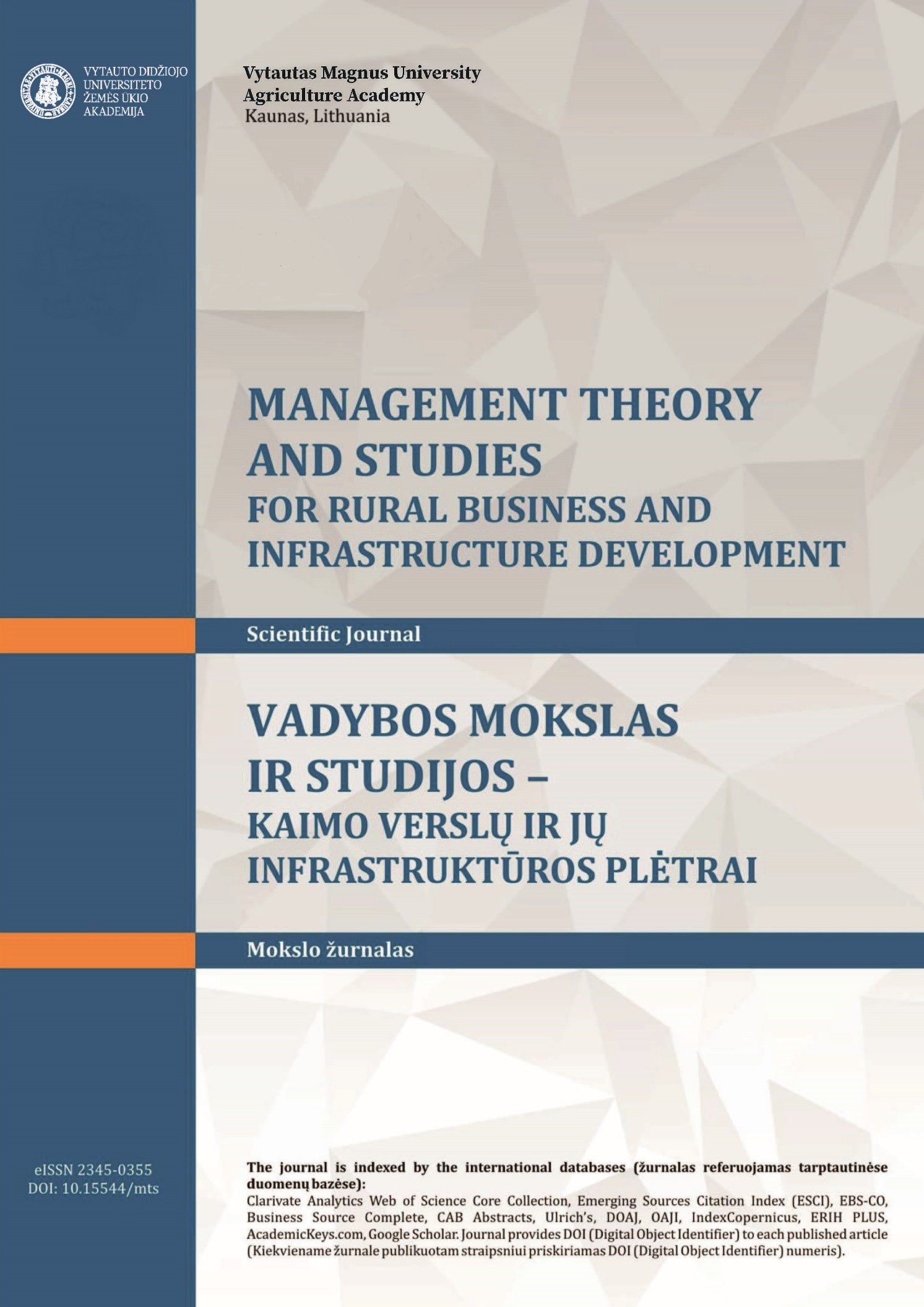 Downloads
How to Cite
Pimenova, O., Fyliuk, H. ., & Pimenov, S. . (2020). MODEL OF ASSESSMENT OF COMPETITIVENESS AND SUSTAINABLE DEVELOPMENT OF UKRAINIAN AGRICULTURAL ENTERPRISES. Management Theory and Studies for Rural Business and Infrastructure Development, 42(3), 330–338. https://doi.org/10.15544/mts.2020.33