GREEN ECONOMY AS A NEW OPPORTUNITY TO STIMULATE EXPORT AND ATTRACT INVESTMENTS, THE CASE OF GEORGIA
Keywords:
Bioeconomy, organic production, subsistence agriculture
Abstract
Green economy (European Green deal) is one of the main strategies implemented by the European Union (EU). Authors analyzing the trends of green economy in EU. Green economy Lithuania is one of the most important topics of research too. Green Economy in Europe will encourage the creation and development of environmentally friendly business, innovation, production, and health care. It will be an economic phase of a whole new quality that will require a new generation of leadership skills, while also having the potential to be the beginning of a new society and a new perception of welfare. The importance and relevance of the topic lies in identifying the reasons that led to the stagnation of the agricultural sector and demonstrating new opportunities that will create possibilities for sustainable development in the context of organic agriculture. The article also attempts to compare the current situation in agriculture in Georgia and Lithuania in terms of bioeconomic development and growth in the export potential of bioproducts. In the article used the research methods like scientific abstraction, comparison of information, generalization, analysis, and synthesis were also used. The empirical basis of the research is the official information of the National Statistics Office of Georgia, the normative acts of the Government of Georgia and scientific publications. These methods enabled us to study the economic events and their interaction. The article concludes that one of the alternative directions for the growth of the agrarian economy is to promote the development of the bioeconomy in Georgia, for which it is advisable to accelerate the development of agricultural infrastructure, privatize state lands with the condition of developing biological farms and prepare a regulatory framework that will stimulate the production and export of biological products.
Downloads
Download data is not yet available.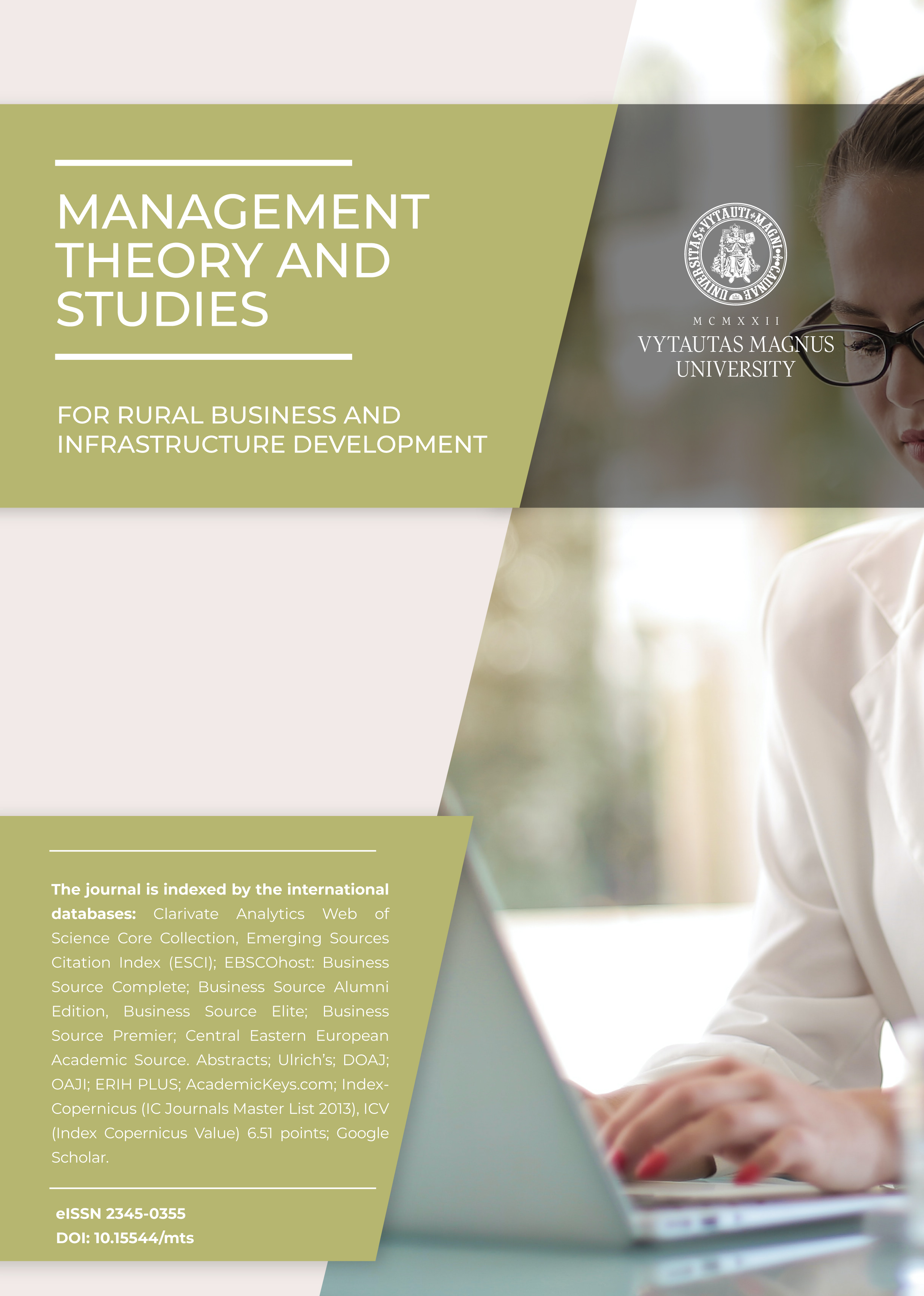 Downloads
How to Cite
Verulidze, V., & Miceikienė, A. (2021). GREEN ECONOMY AS A NEW OPPORTUNITY TO STIMULATE EXPORT AND ATTRACT INVESTMENTS, THE CASE OF GEORGIA . Management Theory and Studies for Rural Business and Infrastructure Development, 43(4), 468–474. https://doi.org/10.15544/mts.2021.42