ASSESSMENT OF BIOMASS UTILIZATION FOR ENERGY PRODUCTION FROM AGRICULTURAL RESIDUE
Keywords:
biomass utilization, biofuel, feedstocks, primary agriculture residue, secondary agriculture residue
Abstract
This paper discusses biomass potential utilization for energy production from primary and secondary agriculture residue assessment. The purpose of the paper – to carry out an assessment of the biomass utilization potential from agricultural residue. The research methodology based on analyzing statistical data of Lithuania, to estimate the biomass utilization possibilities from agriculture residue. The research methods involve the methodology for the assessment using the mathematics equations and also based on methods of analysis, synthesis, and others to achieve to solve the problem of competition between the food industry and agriculture sectors for the food gap in the near future. The authors determined that the potential energy yield from primary agriculture residue is higher than secondary agriculture residue, and primary residue utilization for energy production is more useful than secondary residue. The problem with these results discloses that secondary agriculture residue utilization for bioenergy production needs more support with the development of knowledge and skills in Lithuania, especially should apply to attention to researches of non-traditional bioenergy plants. The results of the paper will be useful for further research in energy and agricultural development.
Downloads
Download data is not yet available.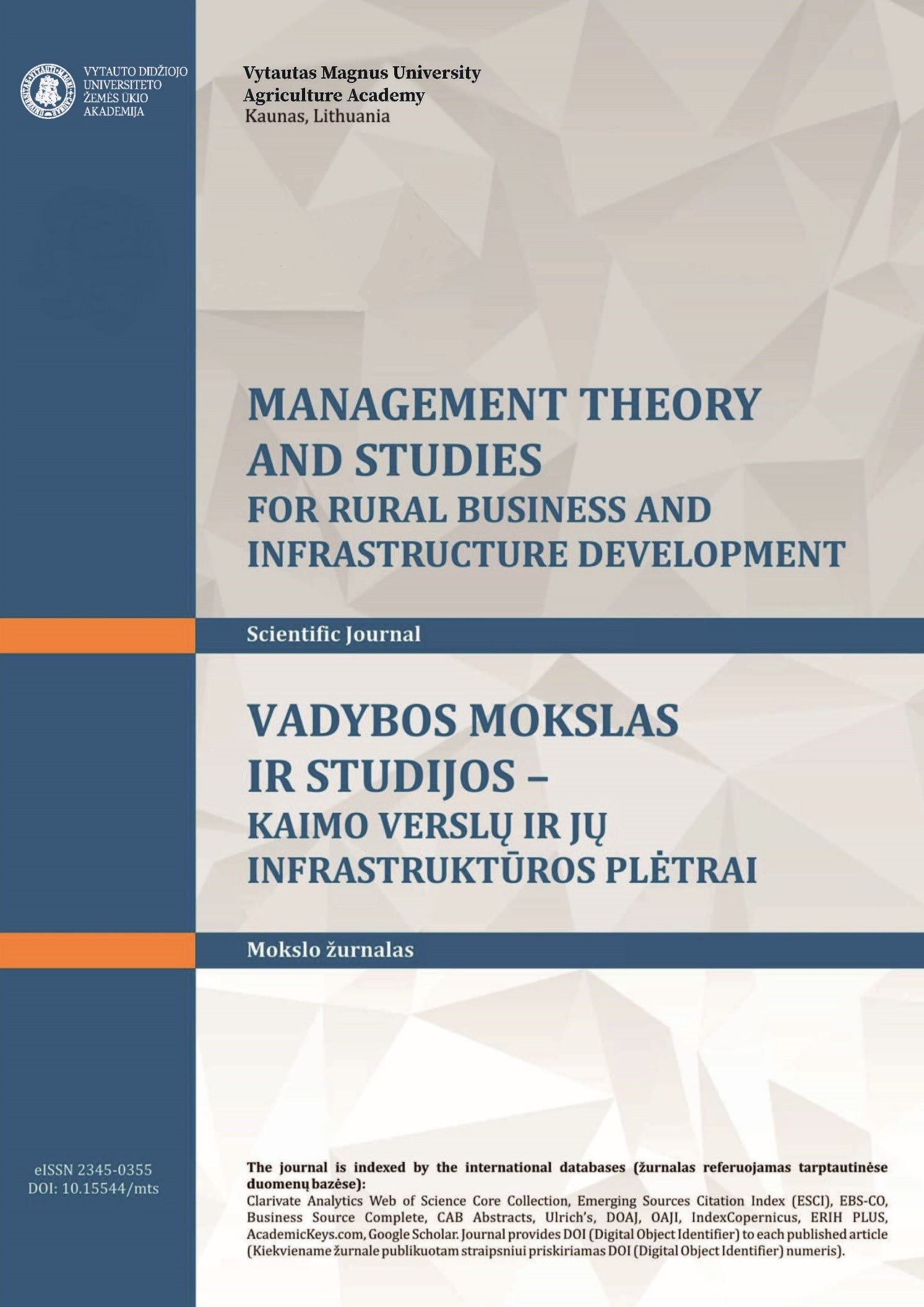 Downloads
How to Cite
Bužinskienė, R., & Miceikienė, A. (2021). ASSESSMENT OF BIOMASS UTILIZATION FOR ENERGY PRODUCTION FROM AGRICULTURAL RESIDUE. Management Theory and Studies for Rural Business and Infrastructure Development, 42(4), 549–560. https://doi.org/10.15544/mts.2020.56