INFRASTRUCTURE OF INNOVATION ENTERPRISE: FEATURES OF FORMATION AND REGULATION IN MODERN MARKET CONDITIONS
Keywords:
innovation, innovation enterprise, infrastructure of innovation entrepreneurship, state regulation, model
Abstract
Innovative entrepreneurship in a market economy becomes an active factor in economic development, commercialization, creative activity of new technological ideas developers. The operation of an extensive network of innovation infrastructure, elements of which are implemented in specific forms of economic activity, is a necessary factor for the successful development of innovation entrepreneurship. The purpose of the article is to study the essence of the concept of "infrastructure of innovation entrepreneurship" and to develop basic recommendations for its formation for further use by public authorities in the process of promoting the development of innovation entrepreneurship in the country. In the article, the content of the categories "innovative entrepreneurship" is defined. To achieve this goal, the following methods of scientific research were used: the method of comparison and synthesis; abstract-logical method; economic and mathematical modeling; graphical method. According to the results of the study, the suggested recommendations for the formation of innovation entrepreneurship infrastructure at the national and regional level can be used by public authorities in the process of creating a single mechanism for regulating innovation infrastructure, which would ensure interaction between business, public authorities, science, and end-users of an innovation product (service) at all stages of development and implementation of innovation projects.
Downloads
Download data is not yet available.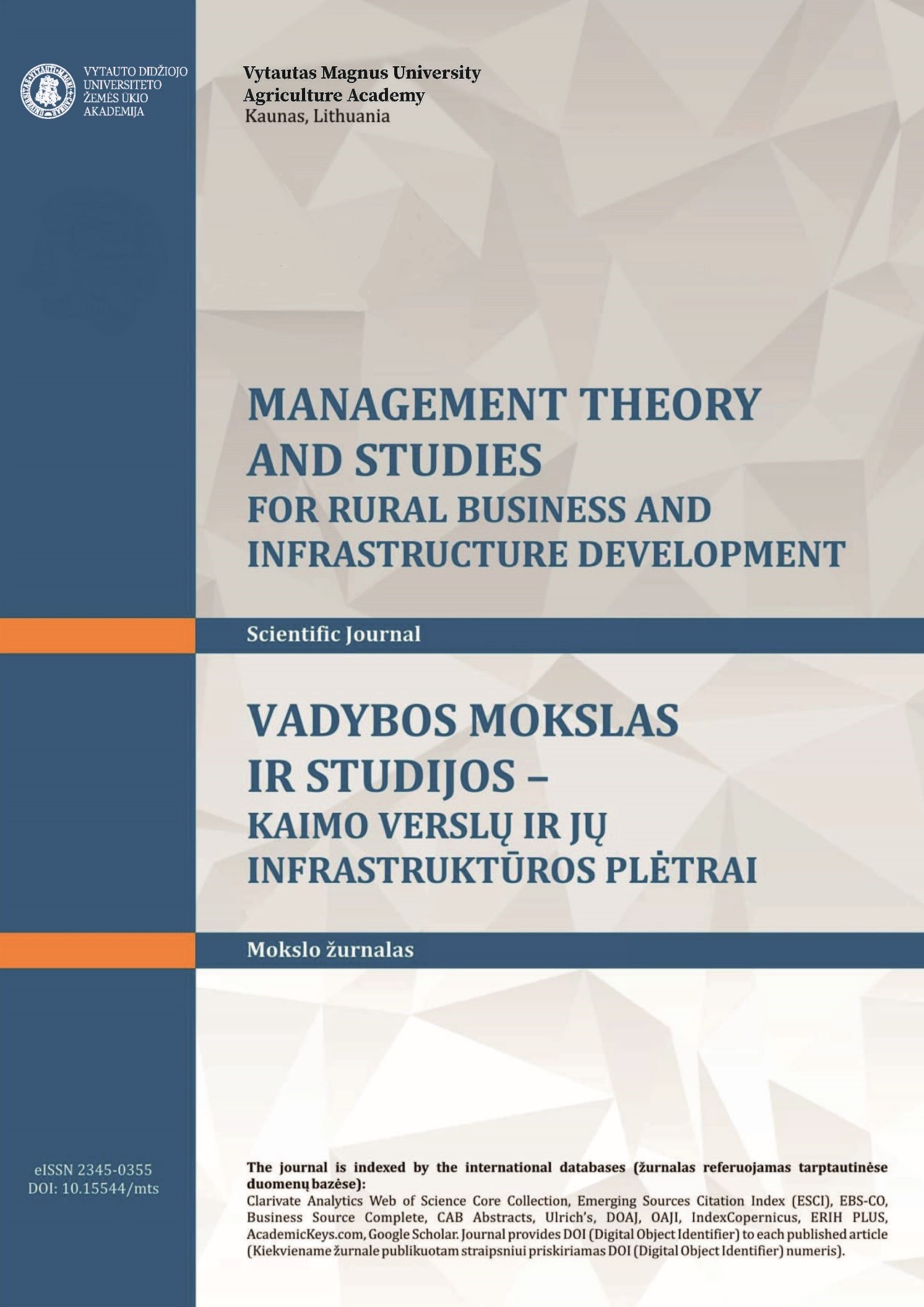 Downloads
How to Cite
Hnatenko, I., Kuksa, I., Naumenko, I., Baldyk, D., & Rubezhanska, V. (2020). INFRASTRUCTURE OF INNOVATION ENTERPRISE: FEATURES OF FORMATION AND REGULATION IN MODERN MARKET CONDITIONS. Management Theory and Studies for Rural Business and Infrastructure Development, 42(1), 97–104. https://doi.org/10.15544/mts.2020.10