STATE REGULATION OF INNOVATIVE EMPLOYMENT IN THE CONTEXT OF INNOVATIVE ENTREPRENEURSHIP DEVELOPMENT
Keywords:
innovative activity, innovative employment, innovative entrepreneurship, regulation mechanism of innovation employment, labor market
Abstract
The basis for the development of an innovative economy in Ukraine is to ensure the functioning of innovative entrepreneurship. At the same time, the efficiency of enterprises is conditioned by the use of innovative types of employment, aimed at providing them with highly qualified specialists with the necessary level of motivation to work. In their turn, the processes of effective formation of innovative employment involve the control by the state authorities. The aim of the study is to develop the architectonics of the state regulation mechanism of the innovative employment in Ukraine. To achieve this goal, the following methods of scientific research were used: the method of statistical analysis; the method of comparison and synthesis; the abstract-logical method; the graphic method. According to the results of the study, the recommendations on implementation of the regulation mechanism of innovative employment in Ukraine were suggested for use in practical activity of public authorities.
Downloads
Download data is not yet available.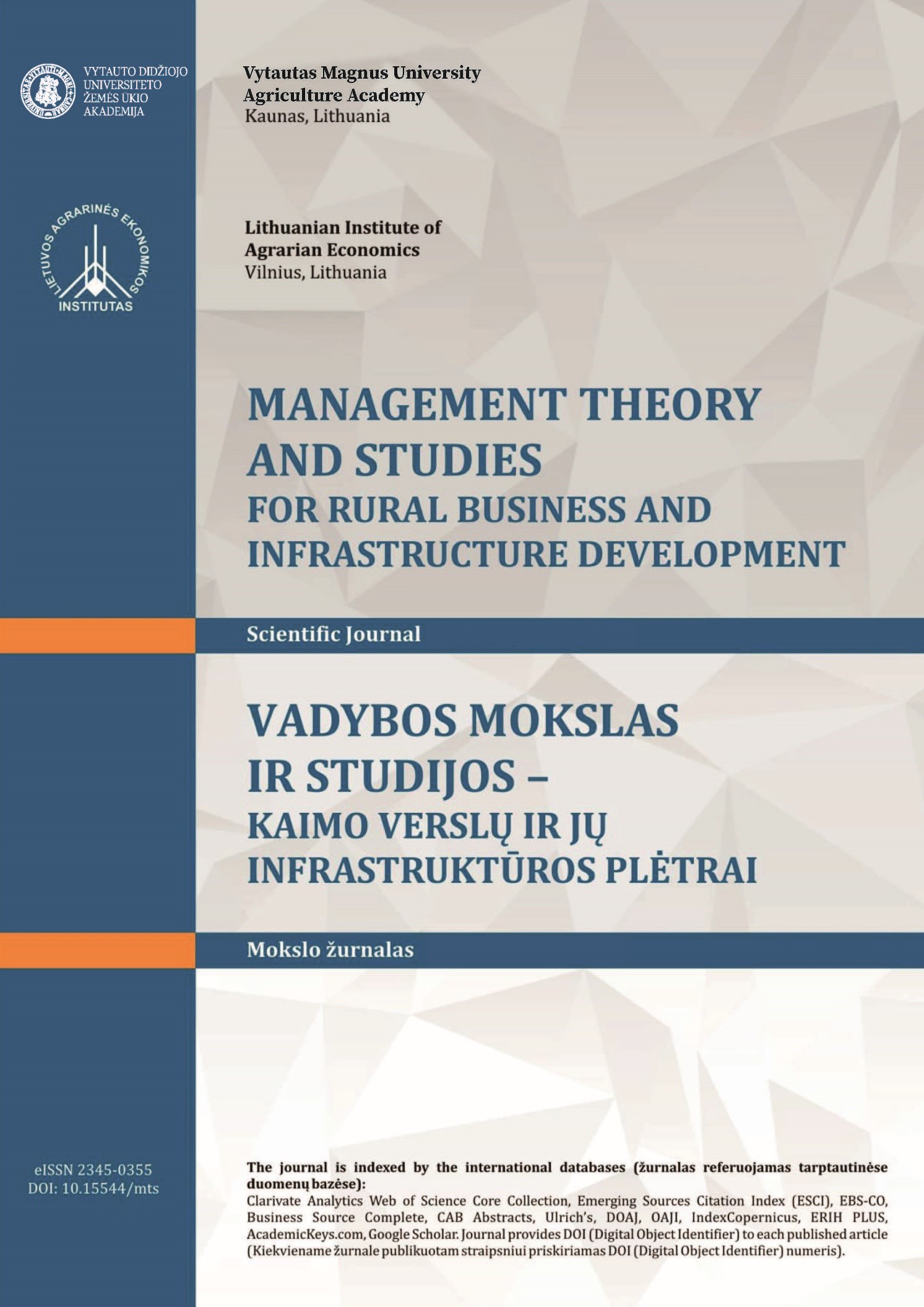 Downloads
How to Cite
Kuksa, I., Hnatenko, I., Orlova-Kurilova, O., Moisieieva, N., & Rubezhanska, V. (2019). STATE REGULATION OF INNOVATIVE EMPLOYMENT IN THE CONTEXT OF INNOVATIVE ENTREPRENEURSHIP DEVELOPMENT. Management Theory and Studies for Rural Business and Infrastructure Development, 41(2), 228–236. https://doi.org/10.15544/mts.2019.19