OPPORTUNITIES FOR THE IMPROVEMENT OF PUBLIC AND PRIVATE PARTNERSHIP
Keywords:
Public and private partnership, strategic and programming documents, opportunities
Abstract
Public and private partnership has been seen as an important factor in delivering high quality public services by upgrading or creating public infrastructure. By disposing of resources of different sectors in a sustainable manner, utilizing their advantages, it is possible to satisfy the needs of the society qualitatively and efficiently, which the state is constitutionally obliged to ensure and satisfy when performing its functions. Sectors are different; therefore, the analysis of these differences requires finding the points of interaction.
The article sought to elucidate the theoretical aspects of PPPs using scientific databases and opinions of various authors. Structured questionnaires (public and private) assess the advantages and disadvantages of PPP forms. Potential operational opportunities related to EU and Lithuanian PPP strategic and programming documents were proposed.
Downloads
Download data is not yet available.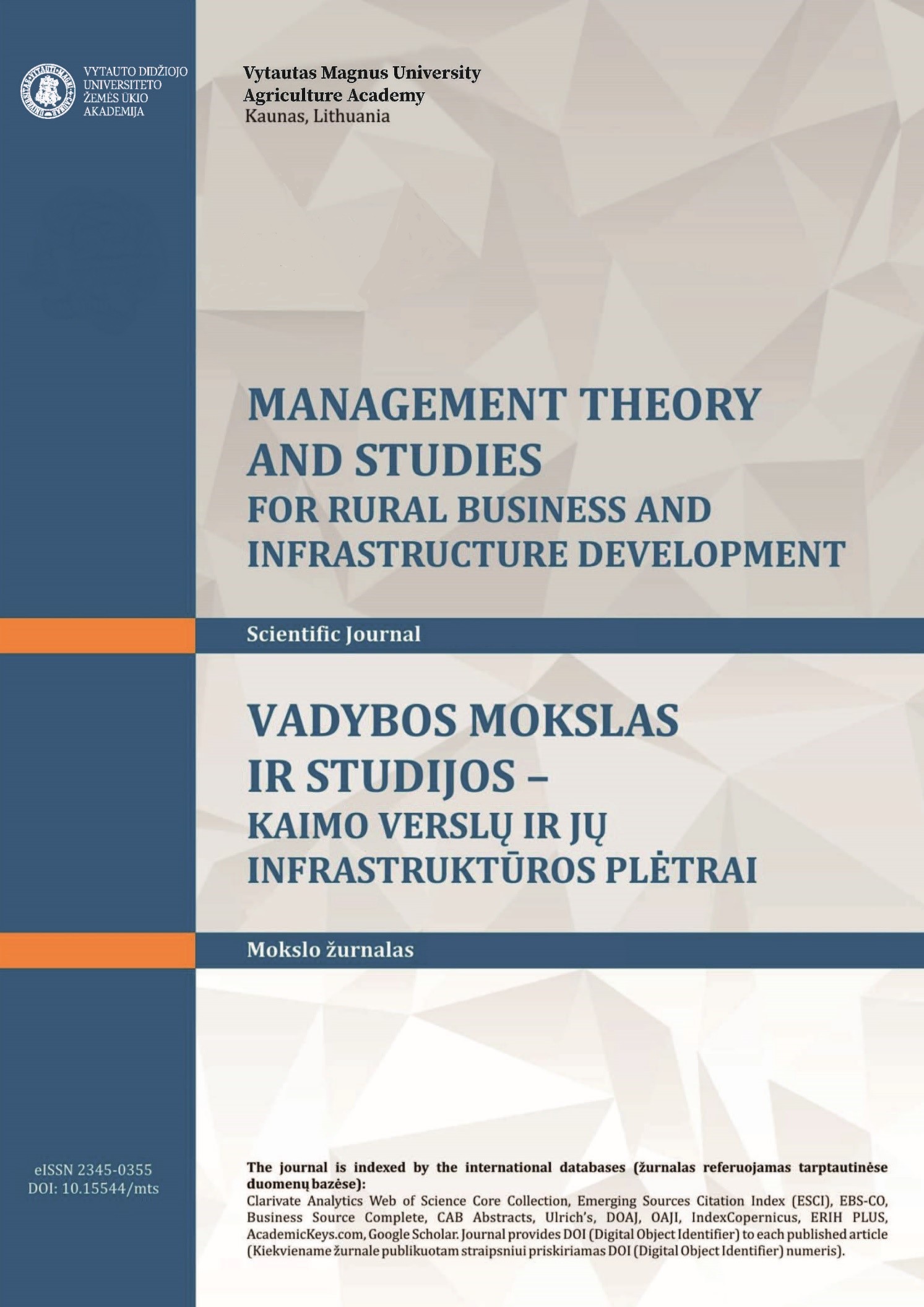 Downloads
How to Cite
Vilkevičiūtė, J., & Marcinkevičiūtė, L. (2019). OPPORTUNITIES FOR THE IMPROVEMENT OF PUBLIC AND PRIVATE PARTNERSHIP. Management Theory and Studies for Rural Business and Infrastructure Development, 41(3), 431–443. https://doi.org/10.15544/mts.2019.35