TRANSFORMATION OF RURAL DEVELOPMENT ADMINISTRATOR'S FUNCTIONS
Lina Marcinkevičiūtė

VDU Žemės ūkio akademija
Keywords:
rural development administrators functions, rural development policy and management
Abstract
Elderships, including rural ones, are the closest to the needs of each member of the society. Yet these organizations are currently facing great challenges. Possessing a relatively limited degree of autonomy and employees of limited competence, elderships have to be responsible for the functions and objectives assigned, although, if they were more autonomous, these organizations could be responsible for more functions, as they are closer to the people and understand their needs better. Notably, the changing and increasing needs of modern society encourage continuous learning and acquisition of new competences. A question is often raised as to which subjects, and to what extent, help one to develop professional competencies, especially their practical aspects. Identifying the latter would make it possible to improve the learning process and the links between the sharing of theoretical knowledge and the development of practical skills. This would help to encourage students or prospective students to examine the practical competences they already have and choose study programmes rationally. The article analyzes the significance of the transformation of rural development administrators' functions and issues related to their activities in the changing environment. Based on the analysis of scientific sources and empirical research, the article discusses the content of competences, the conditions for transformation and the impact on both the teaching process and the working environment.
Downloads
Download data is not yet available.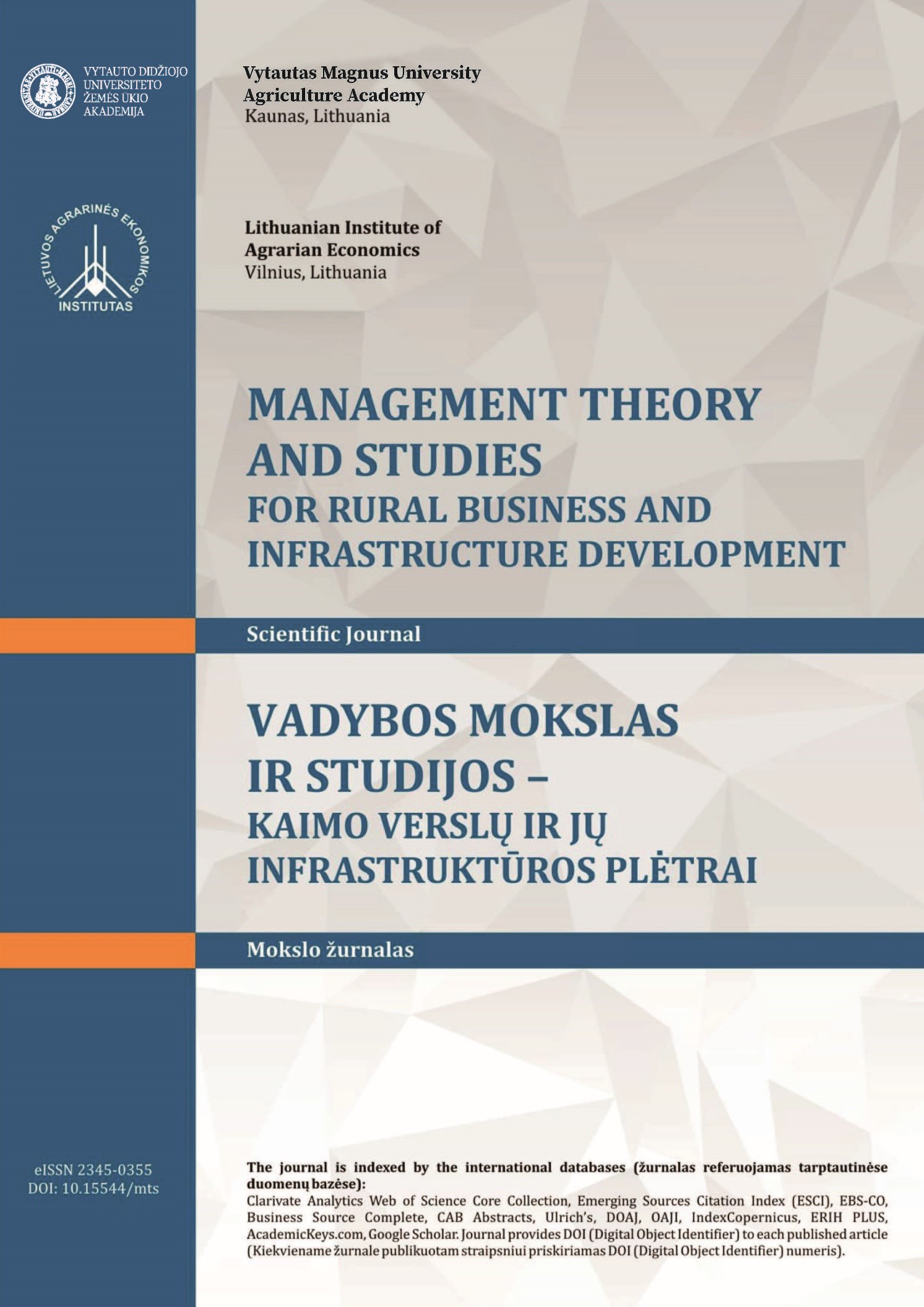 How to Cite
Marcinkevičiūtė, L. (2019). TRANSFORMATION OF RURAL DEVELOPMENT ADMINISTRATOR'S FUNCTIONS. Management Theory and Studies for Rural Business and Infrastructure Development, 41(2), 237–248. https://doi.org/10.15544/mts.2019.20