OPPORTUNITIES FOR DIGITISATION OF AGRICULTURAL AND RURAL DEVELOPMENT SOLUTIONS
Keywords:
digitization, decision support systems, agricultural and rural development
Abstract
Agriculture and development of rural areas are characterized by transformations, reforms, changes, and the search for innovation. Identification of solution alternatives and their effective implementation require human resources capable of concentrating and systemically setting priorities and performing necessary tasks for realization of ideas. With the help of agricultural digitization, one employee can communicate with several robotic devices at once by sending them specific instructions, thereby synchronizing their work with each other. Such activities in agriculture help to save time and achieve higher productivity. Purpose of the study is to analyse opportunities for digitisation of agricultural and rural development solutions. The focus is on one of the options, the aim is to define how in a digital environment, using decision support systems (DSS), one employee can carry out several jobs and, according to feedback signal, perform their quality monitoring. Using digital technologies in agriculture and rural change management, employees can guarantee that every modern agricultural and rural development management system will start its work on time, perform it qualitatively and finish it on time. An employee can monitor the processes of change in agriculture and rural environment with the help of information technology. With the help of internet technologies and robots, implemented advanced information systems (such as DSS) can collect, analyse and process huge data (metrological, soil conditions, market information, etc.), so one person can perform several jobs at the same time. Not all DSS are equally modern, allowing to analyse both tactical and strategic decisions. In order to successfully address the challenges of digitisation of agriculture and rural development, it is proposed to facilitate cooperation between a human (operator) and a robot when they exchange and (or) share tasks, control multifunctional processes, and, according to the obtained results, make changes to the components of the process in order to achieve the best result.
Downloads
Download data is not yet available.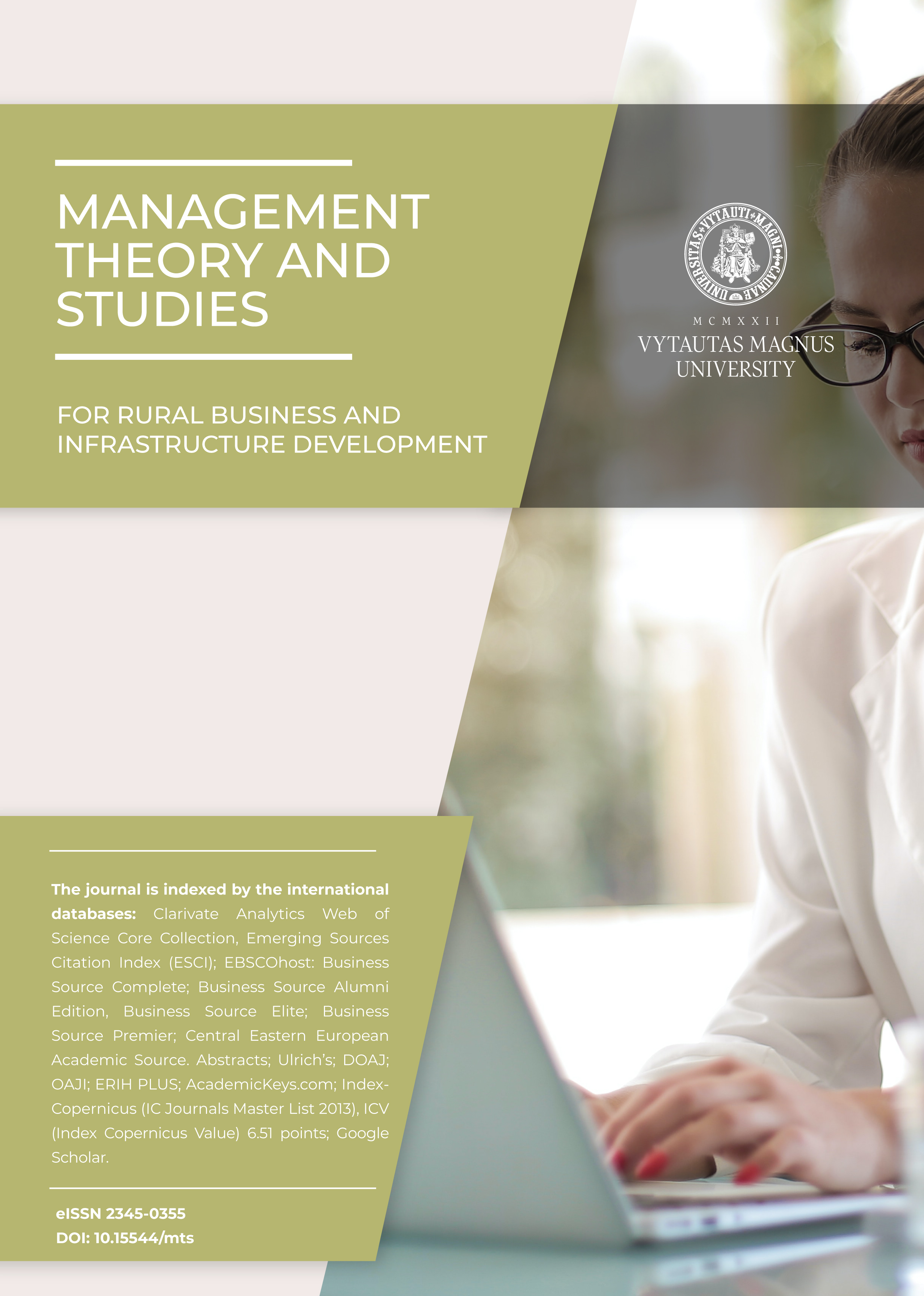 Downloads
How to Cite
Atkočiūnienė, V., & Papsiene, P. (2023). OPPORTUNITIES FOR DIGITISATION OF AGRICULTURAL AND RURAL DEVELOPMENT SOLUTIONS . Management Theory and Studies for Rural Business and Infrastructure Development, 45(1), 1–8. https://doi.org/10.15544/mts.2023.01