A few remarks about the scientific staff at the university of Lithuania and their creative heritage
Keywords:
University of Lithuania, Vytautas Magnus University, Kaunas State University, Archives of Lithuania, Scientific staff, Bibliographies
Abstract
The archival legacy of the University of Lithuania / Vytautas Magnus University / Kaunas State University (1922–1950) is currently scattered in eight memory repositories. At first this article provides an overview of the University's key archival resources, indicating where they are stored. This is followed by the focus on the personal files of scientific staff. 1,433 per­sons are selected from the university staff as belonging to the category under investigation. The research has identified 3,210 personal files of staff, now stored in five archives. To present the results, a table has been created, a kind of compendium that brings together all the individuals and their files into a unified whole. The table shows the faculties where a specific person has been employed and the highest academic position he / she attained. Out of the total scientific staff (1,433 persons), 320 have written at least one book. Their scientific legacy is digitized and linked to their personal bibliographies.
Downloads
Download data is not yet available.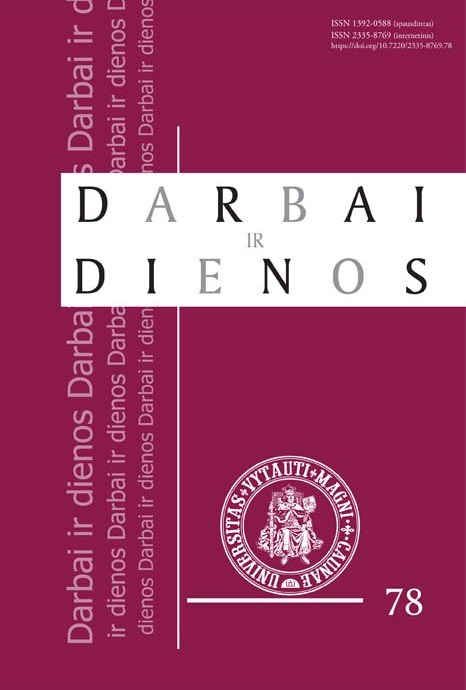 Downloads
How to Cite
Raškauskas, K. (2023). A few remarks about the scientific staff at the university of Lithuania and their creative heritage. Deeds and Days, 78, 43–152. https://doi.org/10.7220/2335-8769.78.2