Vytautas Magnus university from 1940 to 1944: the memoirs of civil engineering professor dr. Jurgis Gimbutas
Keywords:
Vytautas Magnus University; Memoirs; Glossary of civil engineering terms
Abstract
The memoirs of Jurgis Gimbutas embrace the years from 1940 to 1944 and reflect events in his personal and professional life. A large part of the latter was taken up by studies in, and later teaching at, Vytautas Magnus University. The memoirs describe university life during the war years: the studies, the scholarly activities, the teachers, the working conditions, and the relevant documents, including those related to the dictionary of civil engineering terms that Gimbutas and his colleagues had begun, but did not finish, preparing for publication. The memoirs excerpted for this paper reveal little-known facts in the history of Vytautas Magnus university.
Downloads
Download data is not yet available.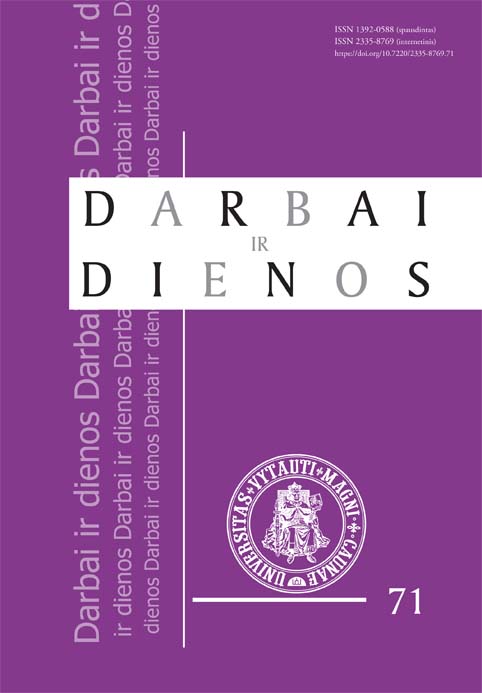 How to Cite
Raškauskas, K. (2019). Vytautas Magnus university from 1940 to 1944: the memoirs of civil engineering professor dr. Jurgis Gimbutas. Deeds and Days, (71), 323-333. https://doi.org/10.7220/2335-8769.71.9