The rebirth of Vytautas Magnus university as reflected in the press and relevant documents
Keywords:
Vytautas Magnus University; Collection of sources; Rebirth in Lithuania from 1988 to 1990; History of science
Abstract
This collection of sources brings to light documents that reflect the process of re-establishing Vytautas Magnus University from April 1988 to August 1989. It includes articles that appeared in newspapers during that period, diaries, documents, and memoirs kept in Vytautas Magnus University archives, Lithuanian Emigration Institute archives, and the Manuscript collection of the Vilnius University Library. These documents illustrate the development of different conceptions of the reestablishment of Vytautas Magnus University, the positions taken by the main actors, and the confrontations and breaking points occurring in this process. At the beginning of this collection a chronology of events is provided and at its end there is brief information about each of the people mentioned in the collection.
Downloads
Download data is not yet available.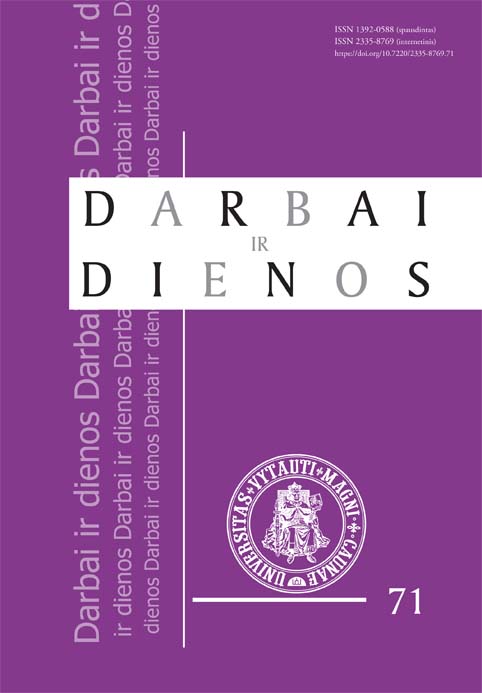 How to Cite
Raškauskas, K. (2019). The rebirth of Vytautas Magnus university as reflected in the press and relevant documents. Deeds and Days, (71), 141-321. https://doi.org/10.7220/2335-8769.71.8