MONITORING OF FOOD SECURITY AT REGIONAL LEVEL
Keywords:
consumption, food security, index, indicator, production, rating, regional level
Abstract
Ukraine does not have a methodological approach to the food security monitoring, including the regional level, which should meet the criteria and dimensions of the GSDs-2030.
The purpose of the article: to identify problems in the field of food security in each particular region based on to carry out an integral assessment of the of food security in accordance with the criteria and measurements of the GSDs -2030.
Methodological approach to the food security monitoring at the regional level involves making calculations of the regional rating on each indicator and calculating the overall rating.
Proposed methodological approach to monitoring and assessing food security at the regional level, appropriate calculations and proposals were made.
Downloads
Download data is not yet available.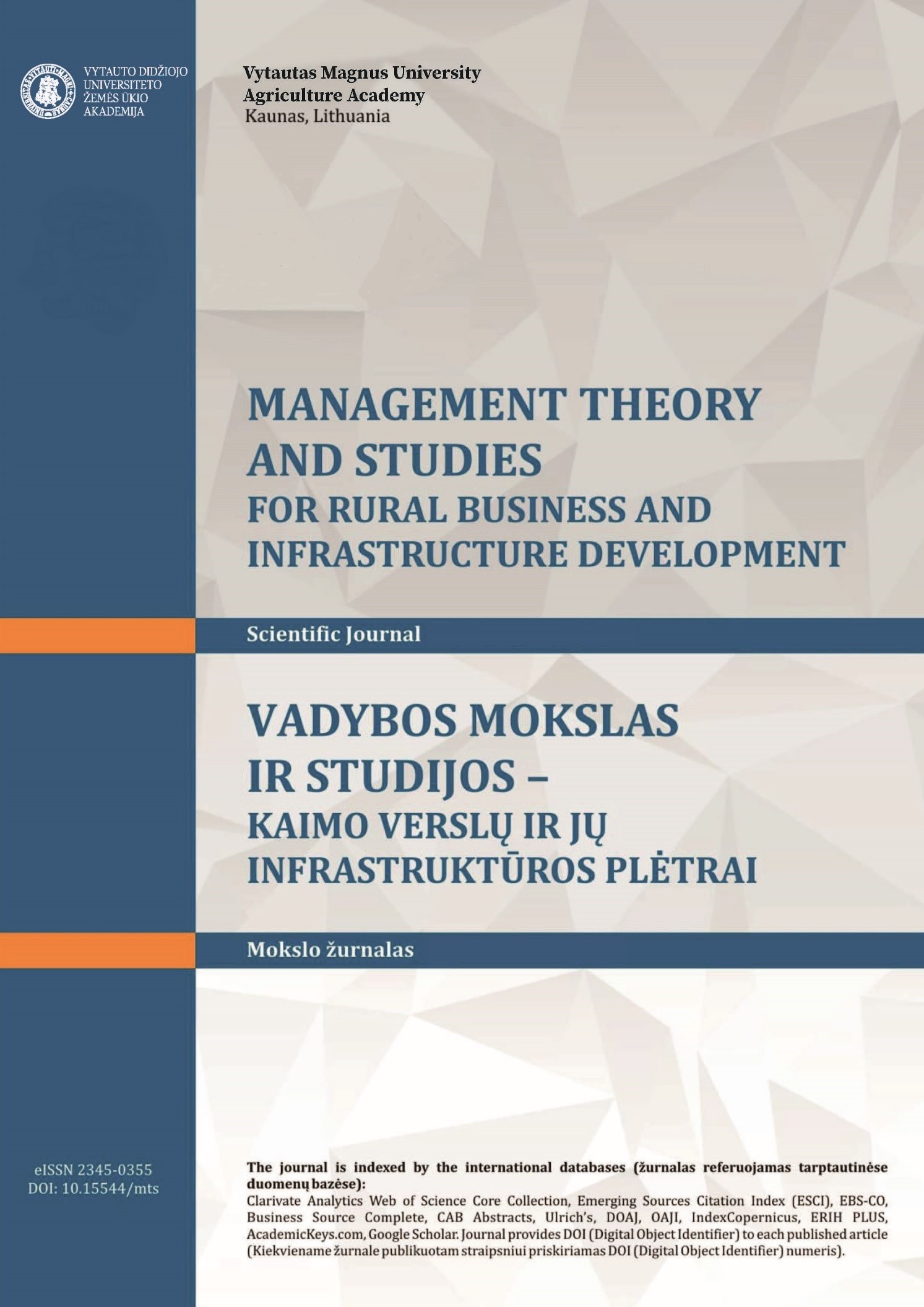 Downloads
How to Cite
Kotykova, O., Babych, M. ., & Semenchuk, I. (2020). MONITORING OF FOOD SECURITY AT REGIONAL LEVEL. Management Theory and Studies for Rural Business and Infrastructure Development, 41(4), 463–473. https://doi.org/10.15544/mts.2019.37