CONCEPT OF PRODUCT COMPETITIVENESS MANAGEMENT SYSTEM AND PRINCIPAL SCIENTIFIC APPROACHES TO ITS UNDERSTANDING
Keywords:
approach based on the concept of «food safety», approaches to competitiveness assessment, competitiveness, competitiveness management, competitiveness management system
Abstract
This article presents the concept of product competitiveness, product competitiveness management, product competitiveness management system and outlines basic scientific approaches to its understanding. It is considered by the author from the standpoint of the systemic approach to management and is applied to the product, manufacturer, who can be an individual, enterprise, industry, region or a country in general. It also presents a description of the product competitiveness management system that should be constructed of the following three components: production, quality and marketing services.
Scientific approaches to competitiveness management are grouped and the approach based on the concept of «food safety» is distinguished, which, unlike the existing classical and specific approaches, involves not only taking into account economic, organizational, innovative and other competitive advantages of the specific products, but also forms a system of quantitative and qualitative indices, whose observance will help to avoid both, economic and food risks.
The author has proved expediency of using classical approaches in combination, for example, with systemic and process approaches, which allows to assess comprehensively competitiveness of both, the products and the enterprise, its management system both, in general and on the level of competitive advantages.
Theoretical and practical value of the research is systematization and characterization of the existing approaches, their combination for the product competitiveness management, and definition of the new approach to product competitiveness management based on the concept of «food safety».
Downloads
Download data is not yet available.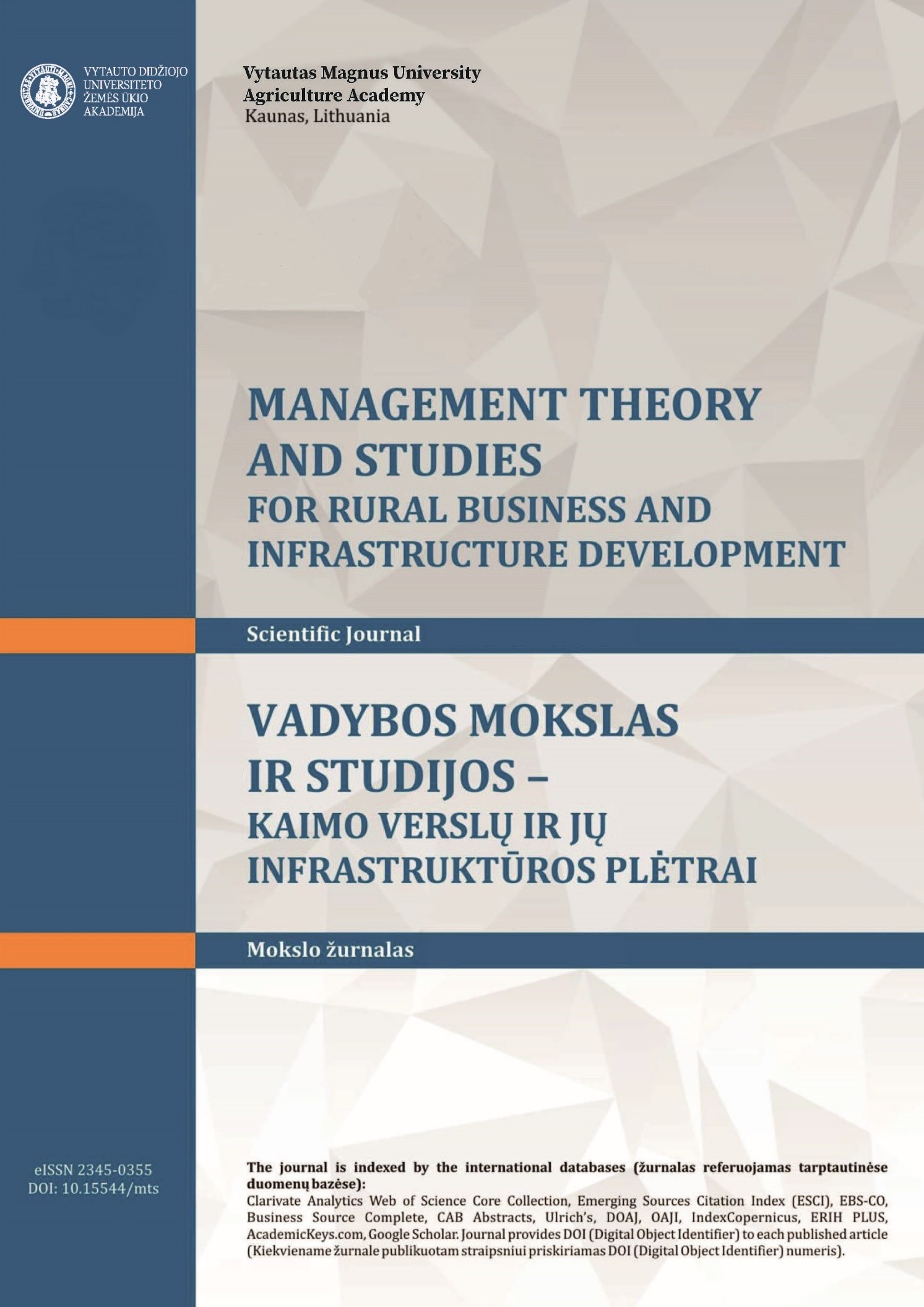 Downloads
How to Cite
Senyshyn, O., Kundytskyj, O., & Zlydnyk, M. (2020). CONCEPT OF PRODUCT COMPETITIVENESS MANAGEMENT SYSTEM AND PRINCIPAL SCIENTIFIC APPROACHES TO ITS UNDERSTANDING. Management Theory and Studies for Rural Business and Infrastructure Development, 42(2), 157–170. https://doi.org/10.15544/mts.2020.16