ASSESSMENT OF EXPORT CAPACITY OF AGRICULTURAL SECTOR IN THE CONTEXT OF INTERNATIONAL COMPETITIVENESS
Keywords:
Keywords: agricultural sector, agricultural products, export capacity, export capacity of the agricultural sector, international competitiveness, competitive advantages of foreign trade.
Abstract
The article addresses the agricultural economic sector in the countries of Europe and Ukraine through the lens of specific characterizing parameters. The primary objective of this scientific article is calculation of actual comparative advantages of separate countries of the world in foreign trade in agri-food products using index RCAij and determination of the pattern of  international competitiveness of products that appeared to be the backbone of  agri-food items of export of Ukraine on the basis of calculation of the indices of relative trade advantages RTAij, proceeding from which to propose masures in the context of raising the level of competitiveness of national food products in the world food markets.
The main methods of scientific research are method for calculating index of the revealed comparative advantage RCAi as the tool for a comprehensive assessment of agri-food sector competitiveness; method for calculating index of actual comparative advantages RCAi for the assessment of agri-food production international competitiveness; study of the pattern of international competitiveness of separate food products using indices of relative trade advantages RTAij.
Following the complexity principle, the author offers the tools to intensify agricultural export capacity in the system of international competitiveness, which are consolidated in the following directions: institutional-regulating, organizational-economic, manufacturing-technological, and informational-communicating. The approach allows eliminating the causes restraining domestic agricultural export by securing a positive impact on strengthening the competitive status of Ukraine on the global market.
Downloads
Download data is not yet available.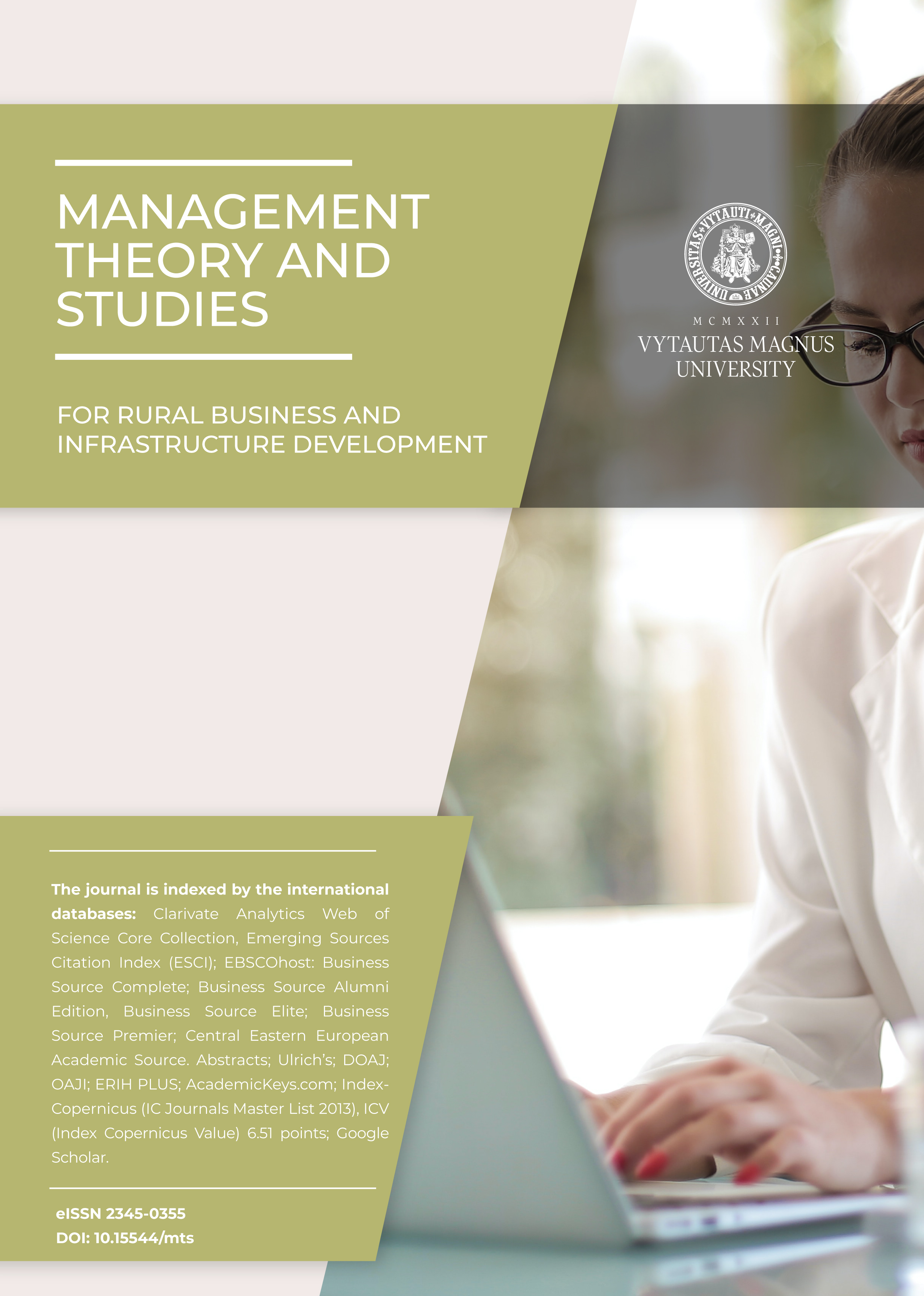 Downloads
How to Cite
Urba, S., Senyshyn, O., Zamroz, M. ., & Shparyk, Y. . (2023). ASSESSMENT OF EXPORT CAPACITY OF AGRICULTURAL SECTOR IN THE CONTEXT OF INTERNATIONAL COMPETITIVENESS . Management Theory and Studies for Rural Business and Infrastructure Development, 45(1), 67–78. https://doi.org/10.15544/mts.2023.08