GREENING THE SUPPLY CHAIN IN CORPORATE RESPONSIBILITY
Keywords:
corporate responsibility, supply chain management, corporate sustainability, efficient supply chain, environment sustainability
Abstract
A feature of the development of the modern global economy is the strengthening of social responsibility of business. All entrepreneurial activity is carried out taking into account the interests of society, the team, nature. The article analyzes the current trends in greening the business, including the supply chains of leading companies in the world. The main indicators of environmental sustainability of supply chains are highlighted. The growing importance of social responsibility in the activities of companies, its implementation along the whole chain is proved. An analysis of the most common sustainability ratings of global companies confirmed that social responsibility has an increasing trend, becoming an important characteristic of modern business and a powerful competitive advantage.
Downloads
Download data is not yet available.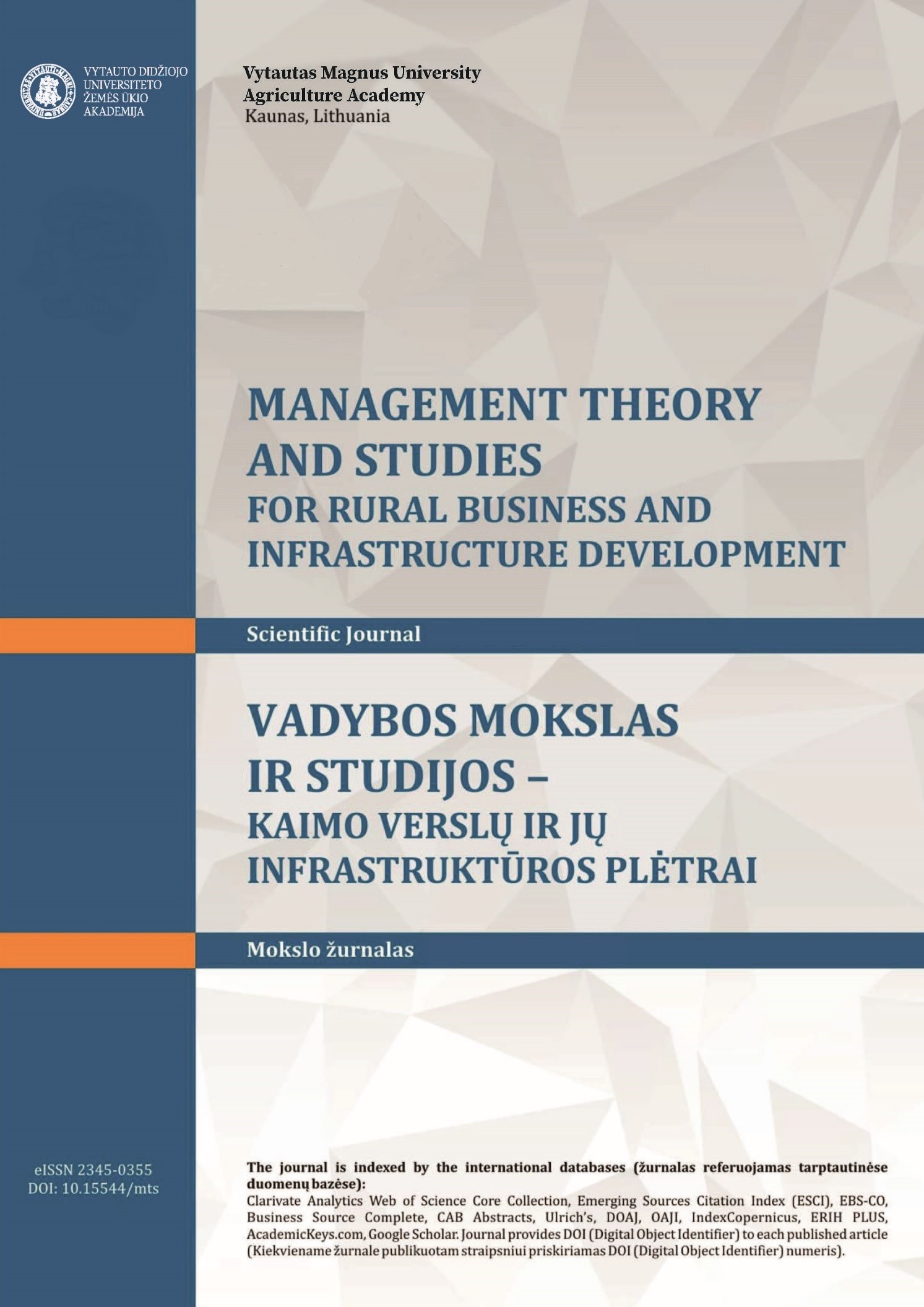 Downloads
How to Cite
Tsymbal, L., Kalenyuk, I. ., & Aslanzade, R. (2020). GREENING THE SUPPLY CHAIN IN CORPORATE RESPONSIBILITY. Management Theory and Studies for Rural Business and Infrastructure Development, 41(4), 501–510. https://doi.org/10.15544/mts.2019.40