STRATEGIC MANAGEMENT OF THE INVESTMENT SUPPORT OF THE ACTIVITY OF ENTERPRISES IN THE CONDITIONS OF THE GLOBAL CHALLENGES
Keywords:
strategic management, investment support, enterprises, competitiveness, global challenges
Abstract
Globalization challenges to the development of economic systems increasingly actualize the issue of strategic management of attracting investment resources to enterprises, including the energy sector, which determines the relevance of this study. The purpose of the study is to improve and adopt the economic value added (EVA) approach as a direction of strategic management of investment support for the enterprise's activities, based on the creation of the enterprise's added value. It is proposed to calculate the EVA as the difference between the net operating profit after taxation and the alternative cost of investment capital, and to calculate operating taxes in the calculations using the cash method. It is substantiated that in order to activate the attraction of investment resources, it is necessary to simultaneously carry out measures to increase the value of the EVA indicator in accordance with the concept of economic added value and to provide stimulation of the introduction of innovations at electric power enterprises.
Downloads
Download data is not yet available.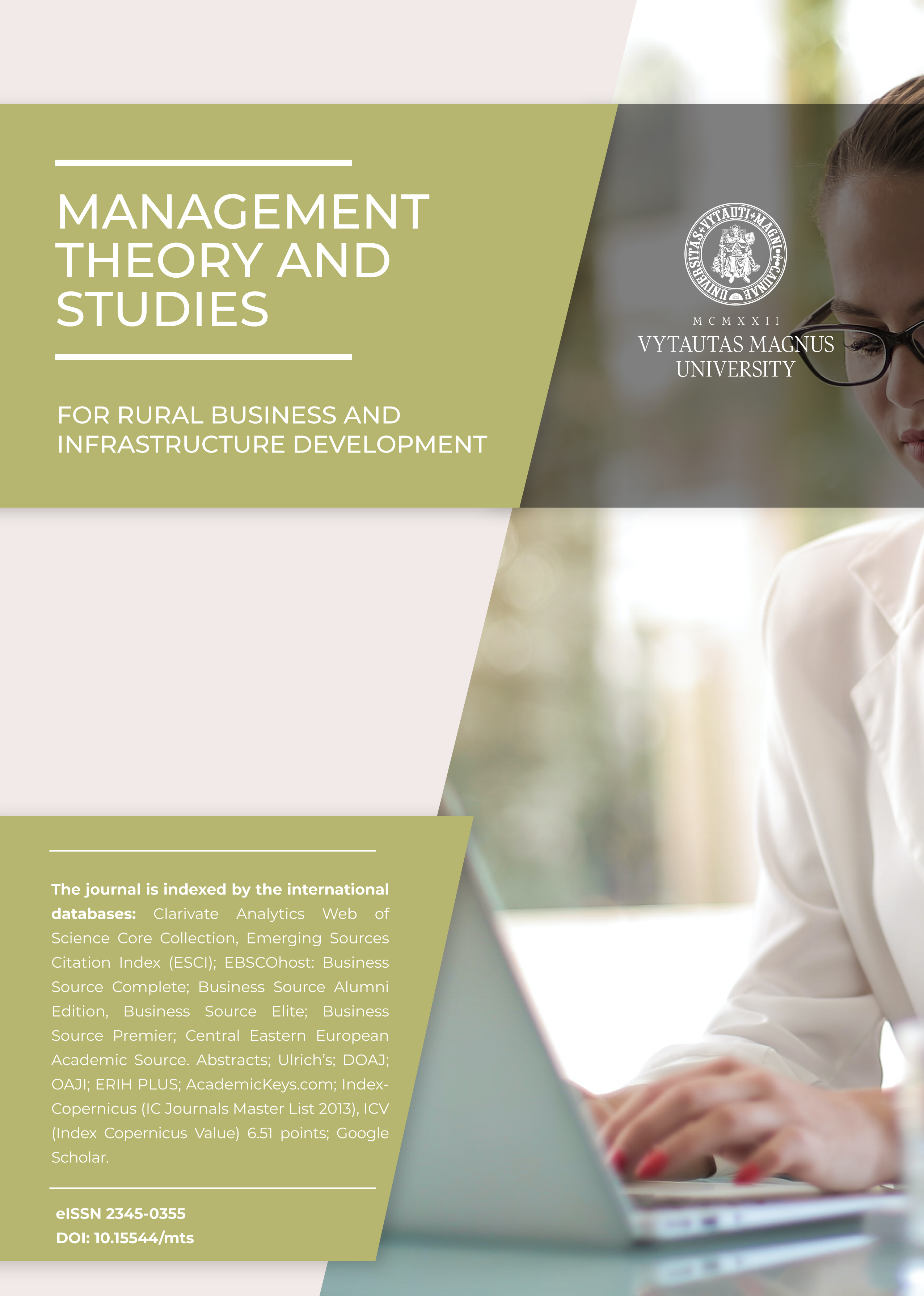 Downloads
How to Cite
Pohrebniak, A., Chobitok, V., Mushnykova, S., Semenchuk, T., & Porsiurova, I. (2023). STRATEGIC MANAGEMENT OF THE INVESTMENT SUPPORT OF THE ACTIVITY OF ENTERPRISES IN THE CONDITIONS OF THE GLOBAL CHALLENGES. Management Theory and Studies for Rural Business and Infrastructure Development, 45(3), 258–266. https://doi.org/10.15544/mts.2023.26