METHODICAL PRINCIPLES OF THE COMPETITIVENESS ASSESSMENT OF INDUSTRIAL ENTERPRISES IN THE CONDITIONS OF THE CIRCULAR ECONOMY FORMATION
Keywords:
circular economy, competitiveness, globalization, industrial enterprises, metallurgical enterprises
Abstract
This study is devoted to substantiating the methodological principles of assessing the competitiveness of industrial enterprises. It is proposed to assess the competitiveness of industrial enterprises using structural-factor assessment of competitiveness management of industrial enterprises by an integrated approach, as well as to assess the intensity of competition in the industry using the Herfindahl-Hirschman index. The comprehensive index of competitiveness of industrial enterprises is based on the criteria of efficiency of production activities of industrial enterprises, financial support of industrial enterprises, efficiency of sales and promotion of industrial goods, competitiveness of industrial products. The approbation of the offered developments on an example of the metallurgical enterprises is carried out. The calculation of the Herfindahl-Hirschman index showed that in general, during the period under study, the metallurgical market is unstable and competition is quite high.
Downloads
Download data is not yet available.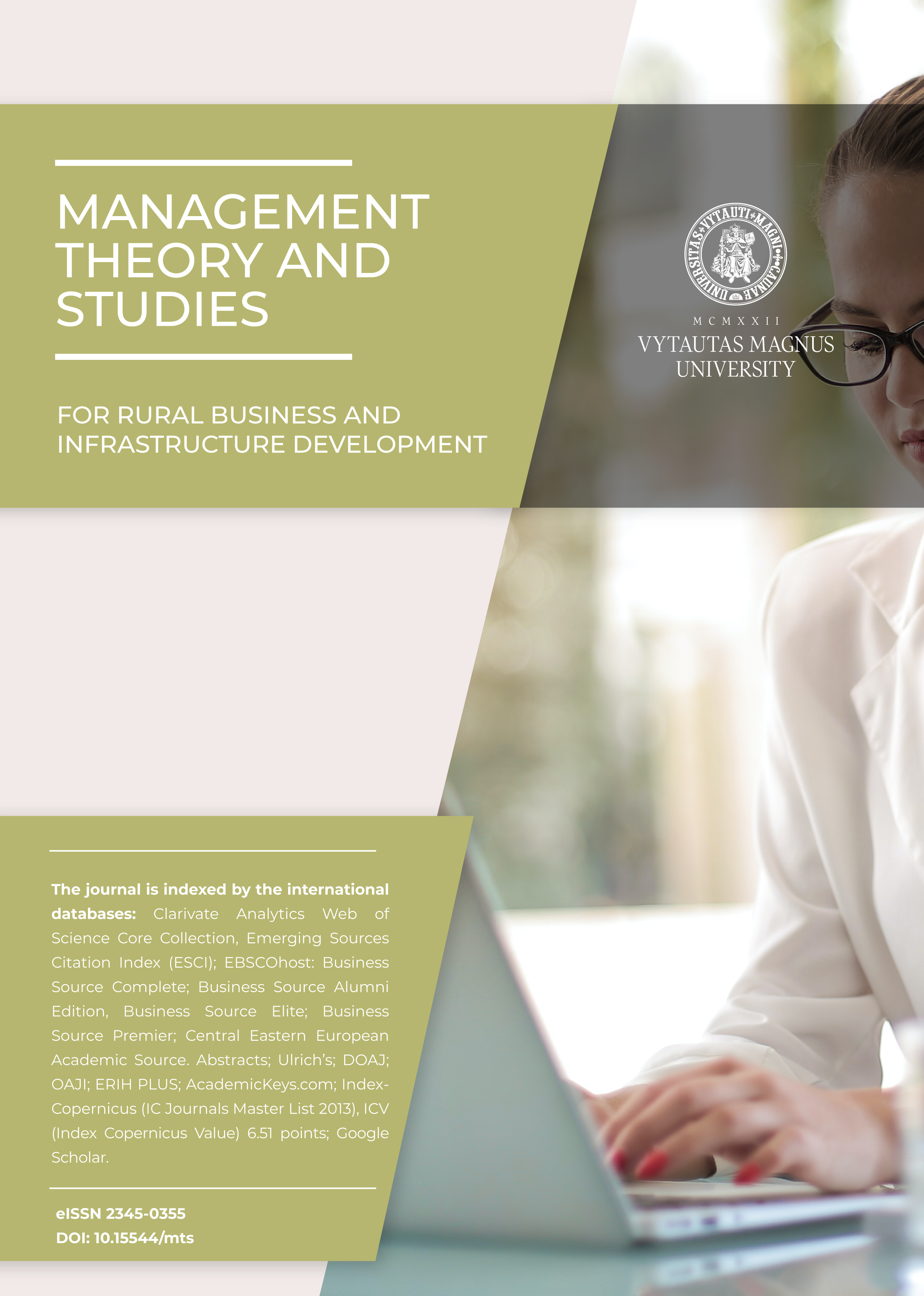 Downloads
How to Cite
Tkachenko, T., Pohrebniak, A., Radchenko, H., Liubokhynets, L., & Budnik, M. (2022). METHODICAL PRINCIPLES OF THE COMPETITIVENESS ASSESSMENT OF INDUSTRIAL ENTERPRISES IN THE CONDITIONS OF THE CIRCULAR ECONOMY FORMATION. Management Theory and Studies for Rural Business and Infrastructure Development, 44(1), 95–102. https://doi.org/10.15544/mts.2022.10