REURBANIZATION AS A SOLUTION OF SOCIO-ENVIRONMENTAL AND ECONOMIC PROBLEMS
Oksana Prysiazhniuk

Zhytomyr National Agroecological University

Mariia Plotnikova

Zhytomyr National Agroecological University

Oleksiy Buluy

Zhytomyr National Agroecological University

Volodymyr Yakobchuk

Logistics and Inventory Manager, Pacifica Piling
Keywords:
Family homestead, Public administration, Smart community, Social management, Teritorial community
Abstract
Relying on the priority of sustainable territorial development as a basis for long-term growth is a time-consuming and strategic approach for the global community. In today's context, it is extremely important to create a sustainable development mechanism without significant additional budgetary costs. The subject of the study is the socio-ecological and economic growth of territorial communities. The research is based on a holistic and synergistic approach in managing the development of socio-economic systems. As a result of the research, it is established that the social and psychological desire of man to harmonize relations with nature is the basis of the mechanism of the long-term development of society. The most systematic and effective tasks of development at the level of the individual and the state are solved in the conditions of the family homestead and family homestead settlements as self-organized structures.
Downloads
Download data is not yet available.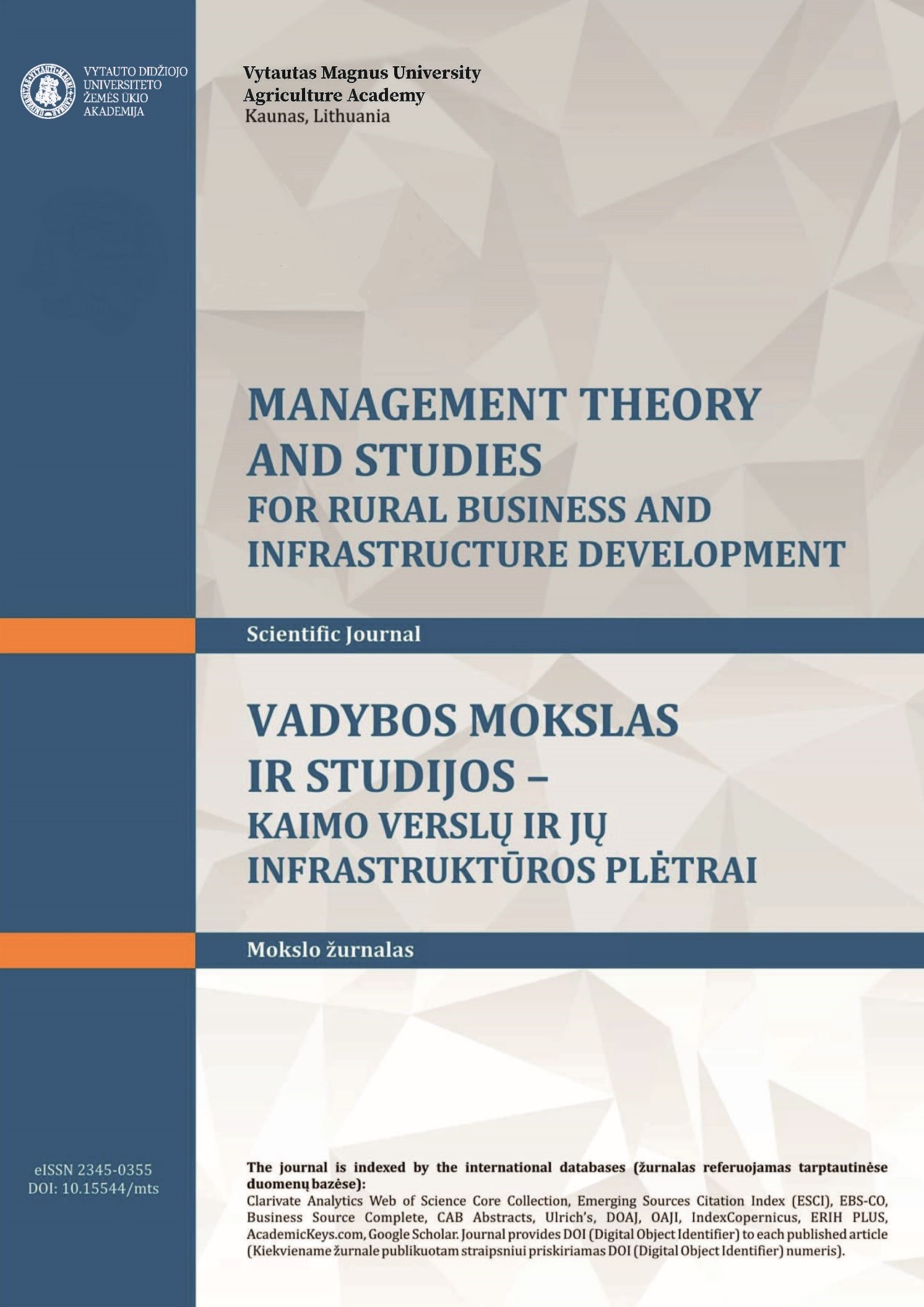 How to Cite
Prysiazhniuk, O., Plotnikova, M., Buluy, O., & Yakobchuk, V. (2020). REURBANIZATION AS A SOLUTION OF SOCIO-ENVIRONMENTAL AND ECONOMIC PROBLEMS. Management Theory and Studies for Rural Business and Infrastructure Development, 42(1), 41-50. https://doi.org/10.15544/mts.2020.05