CLUSTER APPROACH IN ADMINISTRATION OF RURAL AREAS
Oksana Prysiazhniuk

Assof. prof.

Maria Plotnikova

Assof. prof.

Oleksiy Buluy

Assof. prof.
Keywords:
administration; cluster approach; management, smart-community, united territorial communities
Abstract
Formation of new administrative-territorial entities defines a need to innovative approach to managing. Is it possible to facilitate development processes with the means of the local community? Objective: to substantiate the expediency of using the cluster approach in the administration and possibility of its practical implementation in smart-community. We make a sociological survey of 800 rural residents in 6 regions of Ukraine. Study period 2013–2017. The outcome of the study is
an integrated cluster-creative approach through the practice of patina management and inclusive development. Most fully he found his manifestation in the conditions of tribal estates and tribal settlements.
Downloads
Download data is not yet available.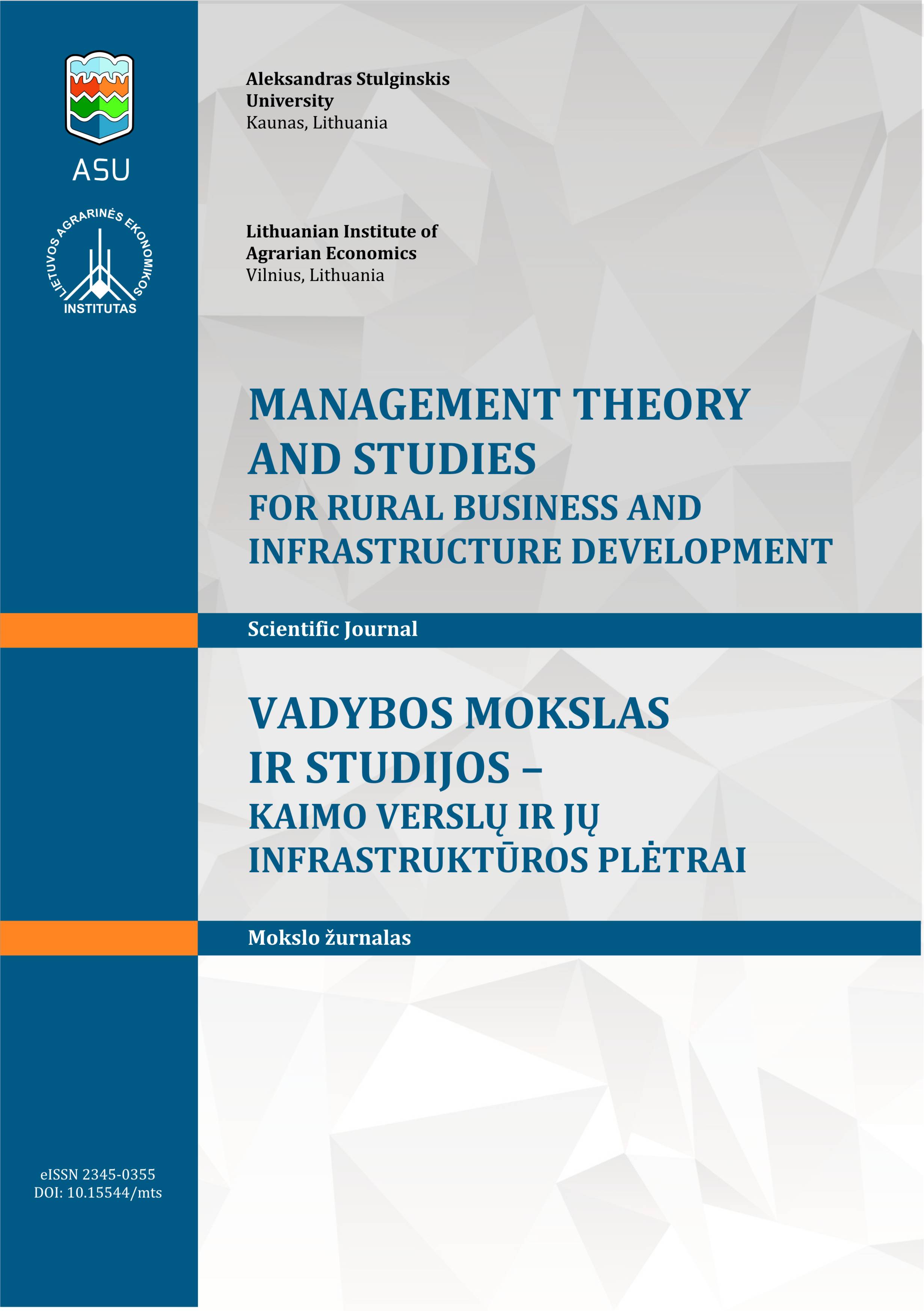 How to Cite
Prysiazhniuk, O., Plotnikova, M., & Buluy, O. (2018). CLUSTER APPROACH IN ADMINISTRATION OF RURAL AREAS. Management Theory and Studies for Rural Business and Infrastructure Development, 40(2). Retrieved from https://ejournals.vdu.lt/index.php/mtsrbid/article/view/97