YOUTH ATTITUDES TO NATURE AND CLIMATE CHANGE: EVIDENCE FROM EUROPEAN SOCIAL SURVEY
Keywords:
Youth, attitude towards nature, climate change, European Social Survey.
Abstract
In the discourse of social sciences, more and more attention is paid to the analysis of nature as a value and the problems of climate change. However, in the context of sustainable development, the attitude of different generations towards nature and climate change is important. Although the youth as a social group is seen as the future generation, it is noticeable that not many studies are conducted in Lithuania, where the opinion of the youth and their responsibility for changes in nature and climate change processes are evaluated. Accordingly, the aim of the research – to determine whether nature and climate change are important to youth in Lithuania. Data from European Social Survey (ESS) Round 10 (2021) were used. Logical analysis and synthesis, comparison method, statistical data analysis were applied, Pearson correlation coefficient was calculated. The research results revealed that youth sufficiently perceive nature as a value and see climate change as a problem that must be not only observed but also solved.
Downloads
Download data is not yet available.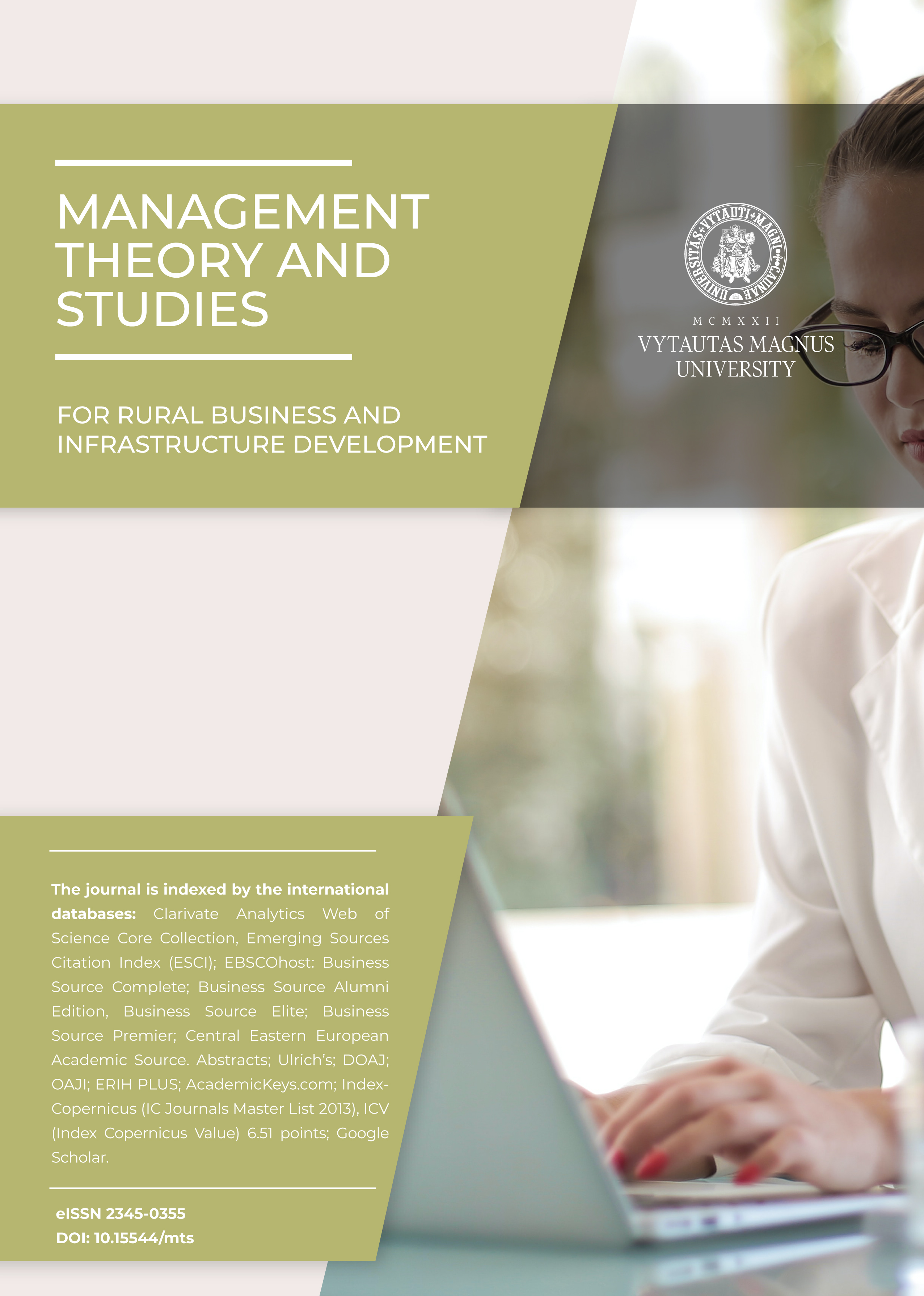 Downloads
How to Cite
Vaznonienė, G. (2022). YOUTH ATTITUDES TO NATURE AND CLIMATE CHANGE: EVIDENCE FROM EUROPEAN SOCIAL SURVEY. Management Theory and Studies for Rural Business and Infrastructure Development, 44(4), 397–405. https://doi.org/10.15544/mts.2022.40