THE GENESIS OF THE ESTABLISHMENT AND DEVELOPMENT OF THE ENTERPRISE
Keywords:
production, manufacture, evolution, line production, development
Abstract
 Civilization, and therefore also enterprises, have been creating and developing over thousands of years. Previous practices in the production of consumer goods have changed: from primitive tools to highly innovative production facilities and lines. The purpose of the study is to present the genesis of the establishment and development of business enterprises, which is often the basis of the production of the final product. During the study, the periods of development of business enterprises and how the methods of production of goods changed were examined. Henry Ford is examined as an example, who contributed to the prosperity of the automobile industry by developing mass production. It is known that over the years, the ways of producing goods have changed a lot. The scientific problem is to investigate how the methods of producing goods have changed and what impact this has had on the entire industry. Main research methods: analysis and synthesis of literature and documents, process modeling.
Downloads
Download data is not yet available.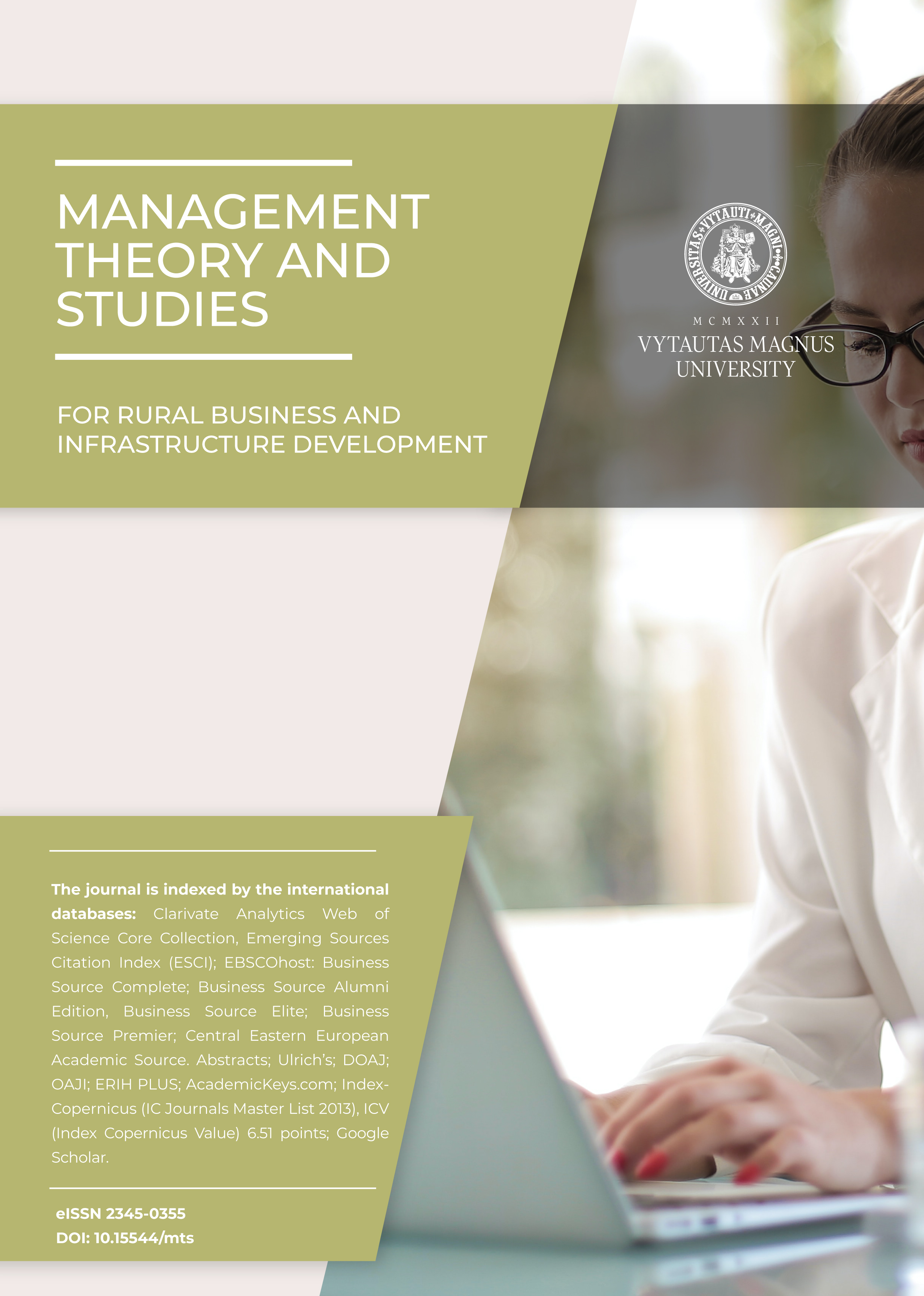 Downloads
How to Cite
Góral, A., Wawak, P., & Žukovskis, J. . (2022). THE GENESIS OF THE ESTABLISHMENT AND DEVELOPMENT OF THE ENTERPRISE. Management Theory and Studies for Rural Business and Infrastructure Development, 44(3), 274–279. https://doi.org/10.15544/mts.2022.28