REWARDS FROM THE PERSPECTIVE OF EMPLOYEES AND MANAGERS
Keywords:
compensation, employees, managers, payment, rewards
Abstract
Reward management should be considered as the main concern of managers and human resource management due to challenges of new investments (talent utilization and productivity). This study aims to investigate the dimensions of reward from both standpoints of managers and employees. In this research project, the significance and priority of rewards by employees have been examined in line with the reward model designed by structural-interpretive modeling by managers and supervisors. The model presented in this study can be applied as a foundation for further research. The results indicate that financial rewards have attracted more attention from both standpoints and work-life balance is of remarkable importance for employees.
Downloads
Download data is not yet available.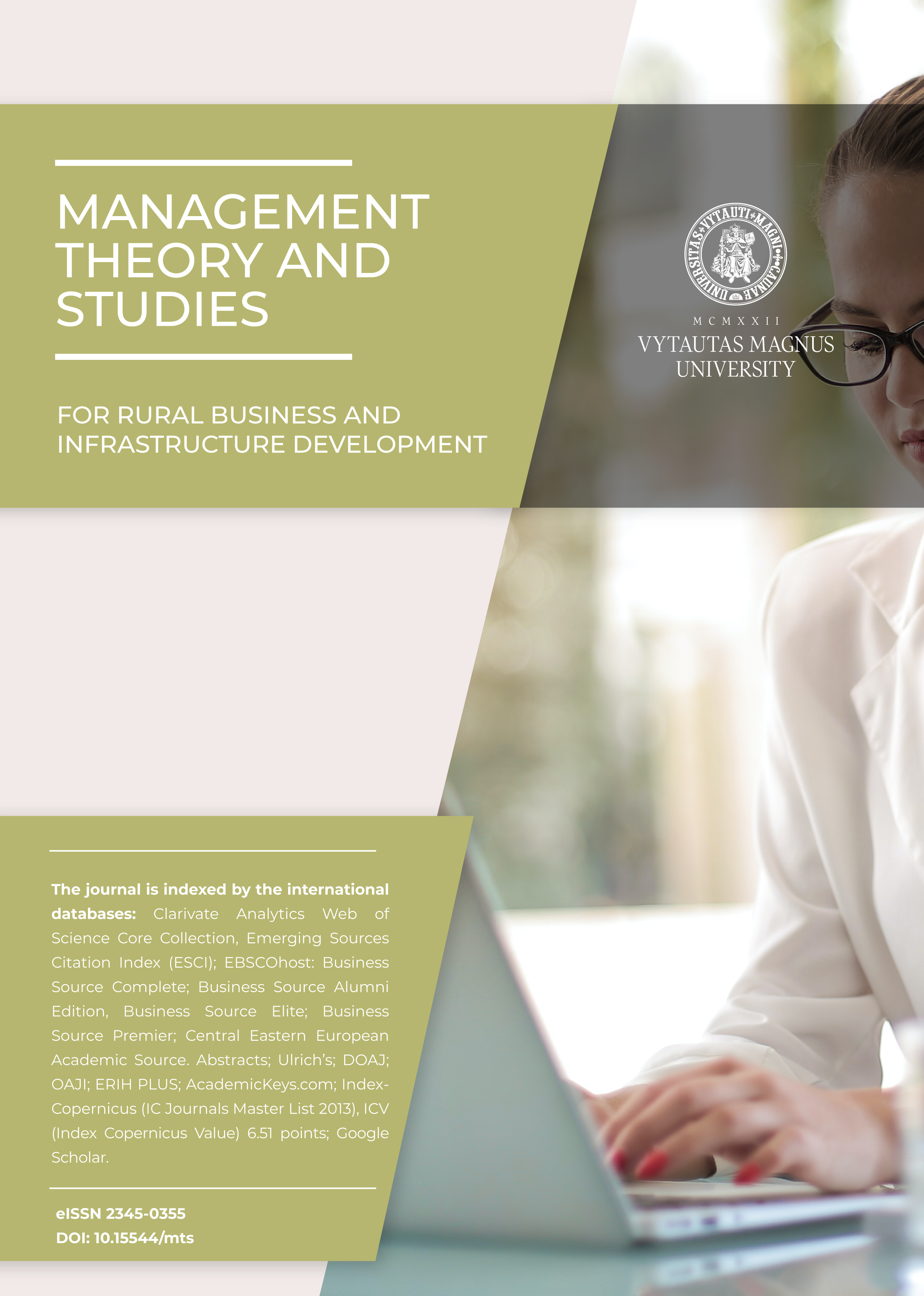 Downloads
How to Cite
Mirhosseini Vakili, A., Salajegheh, S., Sayadi, S., & Pourkiani, M. (2022). REWARDS FROM THE PERSPECTIVE OF EMPLOYEES AND MANAGERS. Management Theory and Studies for Rural Business and Infrastructure Development, 44(1), 31–38. https://doi.org/10.15544/mts.2022.04