A MANPOWER PRODUCTIVITY MODEL FOR ORGANIZATIONAL EXCELLENCE: QUALITY AND ENTREPRENEURSHIP
Keywords:
Entrepreneurship, Manpower Productivity, Organizational Excellence, Quality, EFQM
Abstract
This study aimed at explaining the effective indicators on human resource productivity for organizational excellence with an emphasis on quality and entrepreneurship. It is mixed research and descriptive-survey. The statistical population for compiling the indicators is the management specialists of the employees of Kerman organizations for evaluation. Data were analyzed using structural equation modeling and exploratory factor analysis. Research findings show that EFQM and entrepreneurship have a significant impact on manpower productivity management. Entrepreneurship also has an increasing and significant effect on EFQM. Therefore, by strengthening the indicators affecting the productivity of human resources and by emphasizing quality and entrepreneurship, we can take a step towards organizational excellence.
Downloads
Download data is not yet available.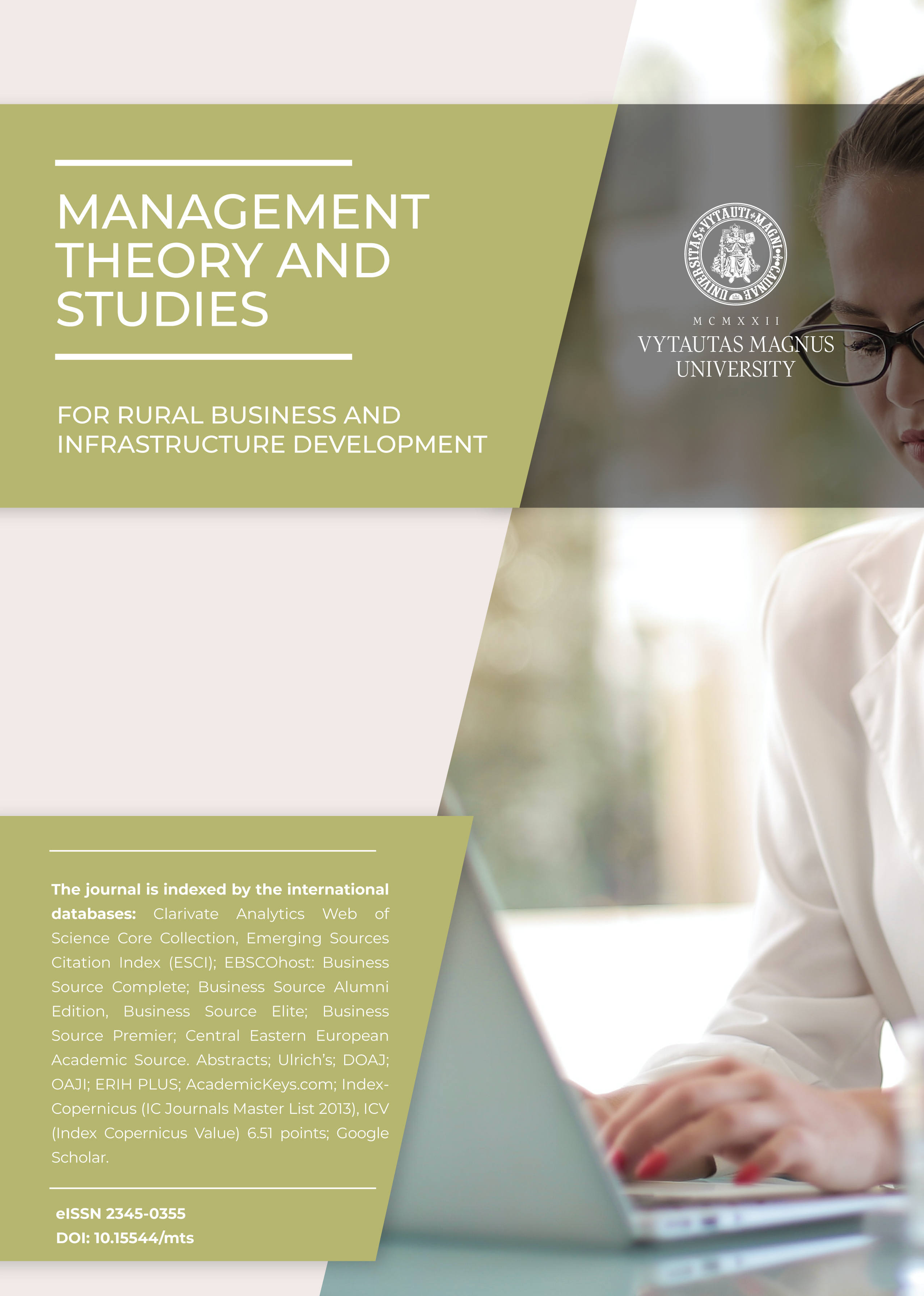 Downloads
How to Cite
Mehtarizadeh, Z., & Pourkiani, M. . (2021). A MANPOWER PRODUCTIVITY MODEL FOR ORGANIZATIONAL EXCELLENCE: QUALITY AND ENTREPRENEURSHIP. Management Theory and Studies for Rural Business and Infrastructure Development, 43(2), 249–258. Retrieved from https://ejournals.vdu.lt/index.php/mtsrbid/article/view/1774