"HOLDINGIZATION" OF THE AGRICULTURAL SECTOR OF UKRAINE: CONSEQUENCES AND WAYS OF THEIR PREVENTION
Keywords:
penetration of non-agricultural capital into the agricultural sector, quasi-latifundism;, globalization of land use;, monocultural production;, de-greening of agriculture;, depopulation of rural areas;, institutional environment.
Abstract
The aim of the study is to investigate the motives of industrial and trade capital in agricultural sector and the consequences of "holdingization" of an agriculture as well as to substantiate main components of the institutional and legal environment aimed at preventing globalization of land use in national agriculture. The following methods were used: monographic (analysis of the distribution of agricultural enterprises by the area of ​​agricultural land); comparative analysis (features of globalization processes in land use); empirical (on a comprehensive assessment of social and environmental consequences of the concentration of large tracts of agricultural land in hands of agroholdings); abstract-logical. Due to the weakness of state structures in Ukraine, the lack of their position on the type of farming as the basis of the agricultural system, unregulated circulation of agricultural land is developing of quasi-agroholding commercial structure of production, accompanied by global transformation of agricultural land use, soil-depleting, intensification of migration and other negative processes. It requires the state regulation of the distribution of agricultural land between economic entities, restricting access to land of non-agricultural companies and greening of land use, which together is an important factor in preventing of the formation of oligarchic-latifundist management system in agriculture of Ukraine.
Downloads
Download data is not yet available.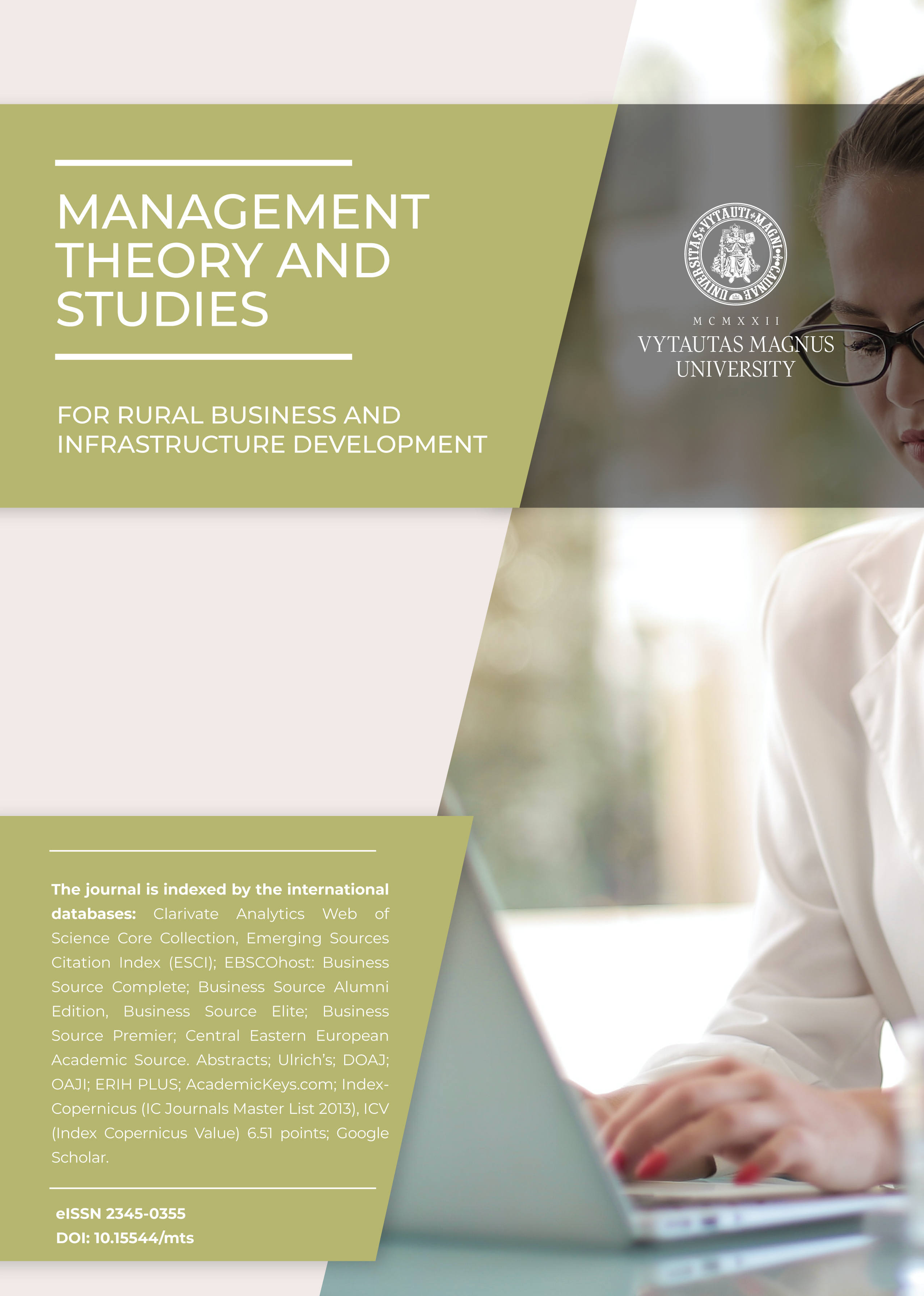 Downloads
How to Cite
Moldavan, L., & Pimenova, O. (2021). "HOLDINGIZATION" OF THE AGRICULTURAL SECTOR OF UKRAINE: CONSEQUENCES AND WAYS OF THEIR PREVENTION. Management Theory and Studies for Rural Business and Infrastructure Development, 43(2), 217–224. Retrieved from https://ejournals.vdu.lt/index.php/mtsrbid/article/view/2369