The Religiosity of Recovering Addicts: Between Rejection and Conscious Choice
Keywords:
addiction, rehabilitation, religiosity, reintegration
Abstract
Recovering addicts often face marginalisation and reintegration difficulties after completing rehabilitation programmes. This paper asks how the construction or renewal of religiosity in recovering addicts during rehabilitation can contribute to successful social engagement. Religiosity is linked to the successful adjustment of recovering addicts, but its significance changes over time in the context of the reconfiguration of social situations and the learning of new patterns of everyday life. The text is based on data from an ethnographic study carried out in 2018–2019 in a Lithuanian addiction rehabilitation institution and repeated interviews with informants conducted between 2022 and 2023, using participant observation, informal interviews, and semi-structured interviews.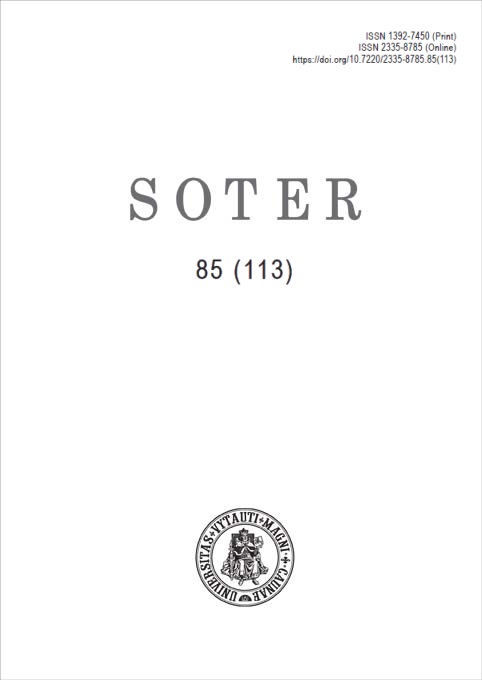 Downloads
Section
Pastoral Theology