About the Journal
ISSN 2335-8785 (Online)
ISSN 1392-7450 (Print)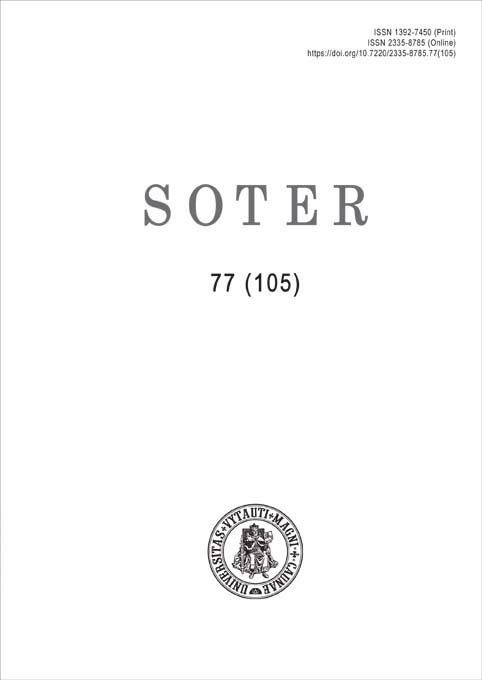 Scientific journal "SOTER" has been published since 1924 by Faculty of Theology-Philosophy at Vytautas Magnus University, and renewed in 1999 by Faculty of Catholic Theology at VMU. Peer reviewed, 4 annual volumes are published in Lithuanian, English, French, German, Italian, Polish, Russian and Spanish languages.
Sections of the journal: Theology and Philosophy, History of Church, Canon Law and Social Teaching of Church, Christian Culture and Religious Studies, Christian Education and Psychology, Archives and Sources.
The are no author processing charges or submission fees for publishing in "SOTER".
The Journal is reviewed in:
The Journal is indexed in:
Open access issues:
All the previous issues of the journal (since 2004) could be found here.