Eklezjalny wymiar pogrzebu dziecka zmarłego bez chrztu w okresie prenatalnym. Perspektywa rzymsko-katolicka
The Ecclesial Dimension of the Funeral of a Child who Died at a Prenatal Stage without Being Baptized. A Roman Catholic Perspective
Keywords:
funeral liturgy, non-baptized child, legal-canonical discipline, pastoral accompaniment, Second Vatican Council, Church's Teaching Office, Słowa kluczowe: liturgia pogrzebu, dziecko nieochrzczone, dyscyplina prawno-kanoniczna, towarzyszenie duszpasterskie, Sobór Watykański II, Urząd Nauczycielski Kościoła
Abstract
The author of the article attempted to present the ecclesial dimension of the funeral of a child dying at a prenatal stage of development. The Second Vatican Council with subsequent liturgical and legal-canonical reform is a clear census crowning the centuries-long period of contesting the church funeral of a non-baptized child and initiating a new pastoral practice, allowing the liturgical burial of a child as part of a full-fledged funeral rite with a separate mass form for this occasion. Changes in pastoral practice during the Second Vatican Council correlated with the gradually increasing changes in theologians' positions on the controversial issue of salvation of deceased children without water baptism. The Church's Teaching Office has not yet formulated official teaching on the subject of the posthumous fate of stillborn children.
Streszczenie
W artykule podjęto próbę przedstawienia eklezjalnego wymiaru pogrzebu dziecka umierającego w prenatalnym stadium rozwoju. Wyraźnym cenzusem wieńczącym wielowiekowy okres kontestacji kościelnego pogrzebu dziecka nieochrzczonego i inicjującym nową praktykę pastoralną, dopuszczającą liturgiczny pochówek dziecka w ramach pełnoprawnego obrzędu pogrzebowego z odrębnym formularzem mszalnym na tę okoliczność, jest Sobór Watykański II z następującą po nim reformą liturgiczną i prawno-kanoniczną. Zmiany zachodzące w praktyce pastoralnej w dobie Soboru Watykańskiego II korelowały ze stopniowo narastającymi zmianami opinii teologów na temat wzbudzającej kontrowersję kwestii zbawienia dzieci zmarłych bez chrztu z wody. Urząd Nauczycielski nie sformułował dotąd oficjalnego nauczania na ten temat pośmiertnego losu dzieci martwo urodzonych.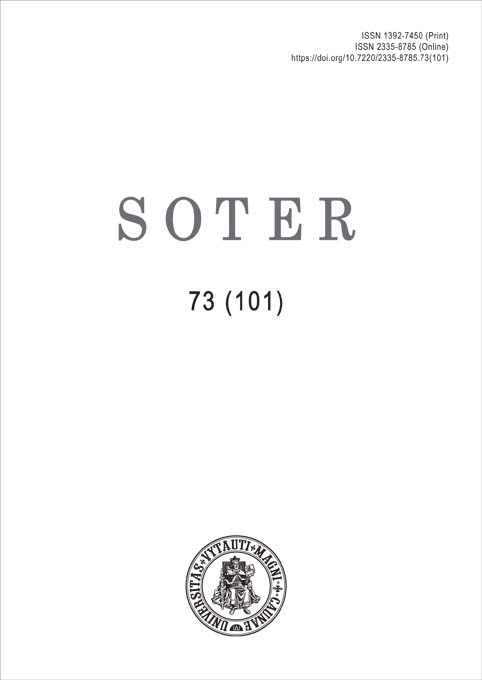 Downloads
Section
Theology and Philosophy