Effectiveness of i-SMART Learning Model Using Chemistry Problems Solving in Senior High School to Improve Metacognitive Skills and Students' Conceptual Understanding
Syahmani

Lambung Mangkurat University, Indonesia

Suyono

State University of Surabaya, Indonesia

Z. A. Imam Supardi

State University of Surabaya, Indonesia
Keywords:
i-SMART learning model, problem solving, metacognitive skills, conceptual understanding
Abstract
This study presents i-SMART learning model (Identifying and representing problems, Selecting strategies and plans, Making solutions with monitoring strategies used, Analyzing and evaluating, Reflecting, and Transferring). I-SMART effectiveness in improving students' metacognitive skills and conceptual understanding is analysed. The application of i-SMART learning model in metacognitive activities made concepts easier for students to learn, therefore made it positively responded by students.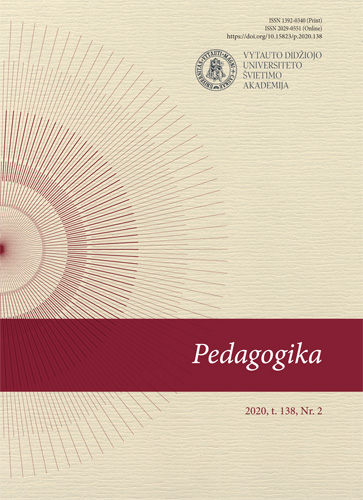 How to Cite
Syahmani, Suyono, & Supardi, Z. A. I. (2020). Effectiveness of i-SMART Learning Model Using Chemistry Problems Solving in Senior High School to Improve Metacognitive Skills and Students' Conceptual Understanding. Pedagogika, 138(2), 37-60. https://doi.org/10.15823/p.2020.138.3
Copyright (c) 2020 "Pedagogika", Authors
This work is licensed under a Creative Commons Attribution 4.0 International License.