Historical dimension in the realm of literary ethics: fact vs. emotion
Keywords:
Literary ethics; Emotion; Literature; Historical fact; Novel
Abstract
The author of the article discusses the relationship between historical fact and literary text using the instrument of Literary Ethics and emphasizing the significance of the emotional response of the reader. According to the definitions of Marshall Gregory's "ethical invitations" it becomes clear that the most important chain connecting the text and the reader is the reader's emotional response. Hence the article briefly discusses the informational theory of emotions as formulated by Pavel V. Simonov, a theory that explains the possible obstacles to the formation of this emotional connection. As illustrations of these theoretical reflections certain literary texts written by Julijonas Lindė-Dobilas, Bronius Radzevičius and Romualdas Granauskas during different historical and cultural periods are selected. These texts reflect important historical events and provoke the reader to ponder ethical problems. The article reaches the conclusion that the historical fact changes its nature once it enters the realm of literature: it loses its objectivity but becomes as an instrument for the creation of possible worlds.
Downloads
Download data is not yet available.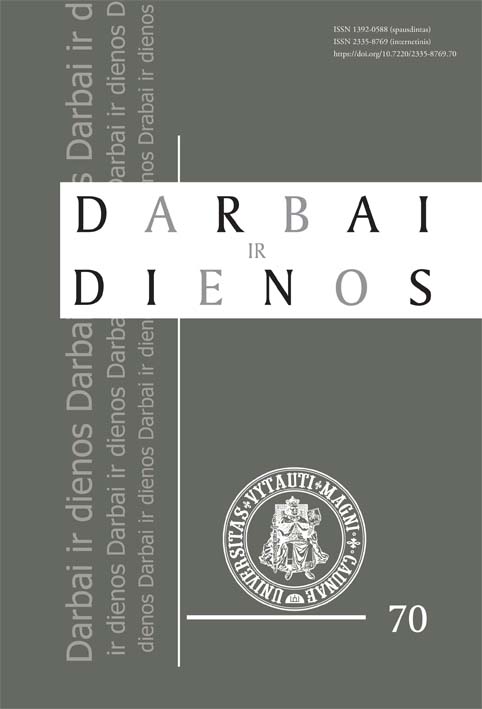 How to Cite
Žakevičienė, I. (2019). Historical dimension in the realm of literary ethics: fact vs. emotion. Deeds and Days, (70), 145-156. https://doi.org/10.7220/2335-8769.70.8