Simonas Daukantas and Pranciškus Malevskis in the Lithuanian Metrica archives
Keywords:
Simonas Daukantas; Pranciškus Malevskis; University of Vilnius; Lithuanian Metrica; Governing Senate; Saint Petersburg
Abstract
This article is devoted not to the biographies of Simonas Daukantas or Pranciškus Malevskis but to an exclusive moment that can be grasped only through the prism of the epoch. In an oppressed nation the epoch was always multifarious, sometimes encouraging resistance, sometimes counseling accommodation, so that a creative person had to lead a double life, one inner and one outer. With great effort Daukantas reached his goal: he found employment at the archives of the Lithuanian Metrica, containing the documents of the Grand Duchy of Lithuania. These archives were safeguarded in the Governing Senate. But Daukantas's hands were tied there: Czarist laws prohibited the publication of these documents; and copies and excerpts from them were not collected in separate volumes. Today we can hold Daukantas to have been a writer, historian, philologist, publicist, and ethnologist, who during his 15 years in Saint Petersburg worked in all fields vital for the Lithuanian nation. So what led Daukantas to seek out Russia's northern capital, in which due to its climate, foreign language, and "time of terror" public laws he never felt at home or needed? A search of archives in Lithuania, Saint Petersburg, and Moscow yielded new documents about the circumstances that could have aided Daukantas in obtaining a job in the Governing Senate, access to which was hardly possible without the help of influential acquaintances, especially after the insurrection of 1830-1831. This new investigation suggests that Daukantas benefitted from the assistance of Pranciškus Malevskis, a classmate at the Gymnasium and University of Vilnius.
Downloads
Download data is not yet available.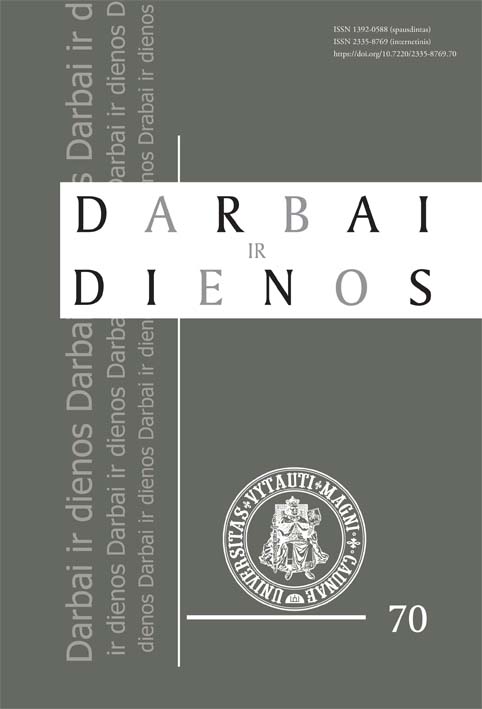 How to Cite
Girininkienė, V. (2019). Simonas Daukantas and Pranciškus Malevskis in the Lithuanian Metrica archives. Deeds and Days, (70), 79-87. https://doi.org/10.7220/2335-8769.70.4