Activities in public space in the 21st century: the case of Narinkka square in Helsinki, Finland
Keywords:
Public space, Public square, Social space, Changes in public space, Activities in public space
Abstract
The scholarly literature is full of discussions about changing public space. It is said that public space is being privatized, securitized, retailized, thematized, gentrified, etc. Although many of the discussions seem to be well-developed and well-grounded, what implications the various changes have on the ways of using public space remain unclear. Assuming that public space continues to be an important locus of public life in the 21st century marked by changes, I turned to Narinkka Square, a public square in Helsinki, Finland, and observed the activities that people undertake in this public space. What I have found is that Narinkka Square offers much more than a paved ground to pass by or through. Throughout the day, the square is used for carrying out a wide range of activities, including passive being among other people, sheltering, reading a book, playing sports, and participating in special events. Results presented in the article reveal that regardless of their type, intensity, and duration, all the activities are important, for they contribute to the variety of activities and the overall activity level in Narinkka Square, thereby producing and reproducing this public space, which is also social space. The article suggests that as long as people undertake all kind of activities in this public space, its role in the city shall not change.
Downloads
Download data is not yet available.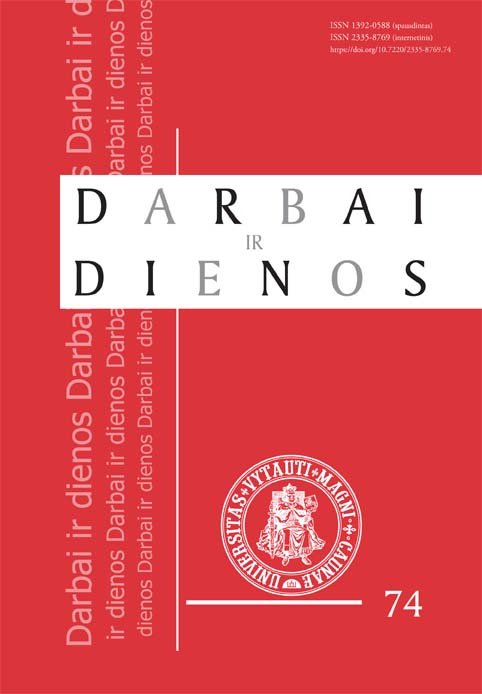 Downloads
How to Cite
Tamašauskaitė, Žieda. (2021). Activities in public space in the 21st century: the case of Narinkka square in Helsinki, Finland. Deeds and Days, (74), 53–75. https://doi.org/10.7220/2335-8769.74.3