Redesigning research evaluation practices for the Social Sciences and Humanities
Keywords:
Social sciences, Humanities, Research evaluation, Societal impact, Internationalization
Abstract
This paper presents the findings of the ENRESSH network to academics and policy makers alike. ENRESSH is a COST action that ran between April 2016 and April 2020. It consists of over 150 researchers and policy makers from 40 countries across Europe and beyond. Through research, resulting in 20 peer-reviewed publications so far, and networking, ENRESSH addresses two aims: 1) to enhance the visibility of SSH research and its potential to address questions around major societal challenges and 2) to develop comprehensive evaluation methods that better fit how social science and humanities (SSH) researchers communicate. To enhance the visibility of the SSH, impact assessments need to be more inclusive, in particular towards the SSH. This can be done by focusing on processes of interaction between researchers and stakeholders, by being sensitive to different types of impacts and pathways and by improving the understanding of impact by SSH researchers. To improve evaluation methods, peer review should always be the basis for evaluation as it can meet the specific cognitive, often context dependent, challenges that come with SSH research. Peer review can be supported by quantitative measurements as long as they fit output and communication patterns common in the SSH. To implement our insights, collaboration and translation between SSH researchers, policy makers and stakeholders in society is key
Downloads
Download data is not yet available.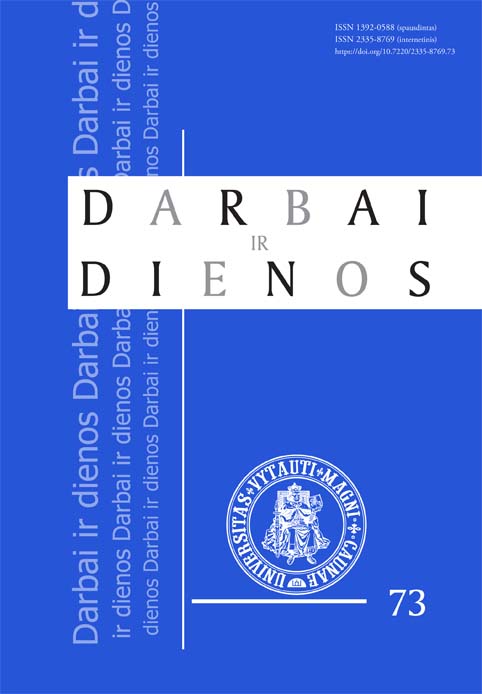 Downloads
How to Cite
De Jong, S., Balaban, C., Holm, J., & Spaapen, J. (2020). Redesigning research evaluation practices for the Social Sciences and Humanities. Deeds and Days, (73), 17–35. https://doi.org/10.7220/2335-8769.73.1