UNIVERSITIES' COMPETITIVENESS MODELS IN ACADEMIC MANAGEMENT: A NATIONAL-LEVEL APPROACH
Keywords:
education market, higher-education competitiveness, models of competitiveness, academic management, university rankings.
Abstract
The developing international education market requires additional qualitative and detailed information on the comparative characteristics of universities. This study suggests a single synthetic model for describing and assessing universities' competitiveness at the national level for advanced, emerging, and transitioning economies. The model is based on the same methodology as international university rankings, but employs different techniques for initial clustering and further analysis. We identified four different university clusters in the Russian Ministry of Education and Science database, distinguished by specific development goals. We argue that applying these clear and well-defined criteria as clustering attributes allows us to compare competitiveness in different settings, formulate academic management strategy and recommend policy guidelines tailored precisely for each university's requirements
Downloads
Download data is not yet available.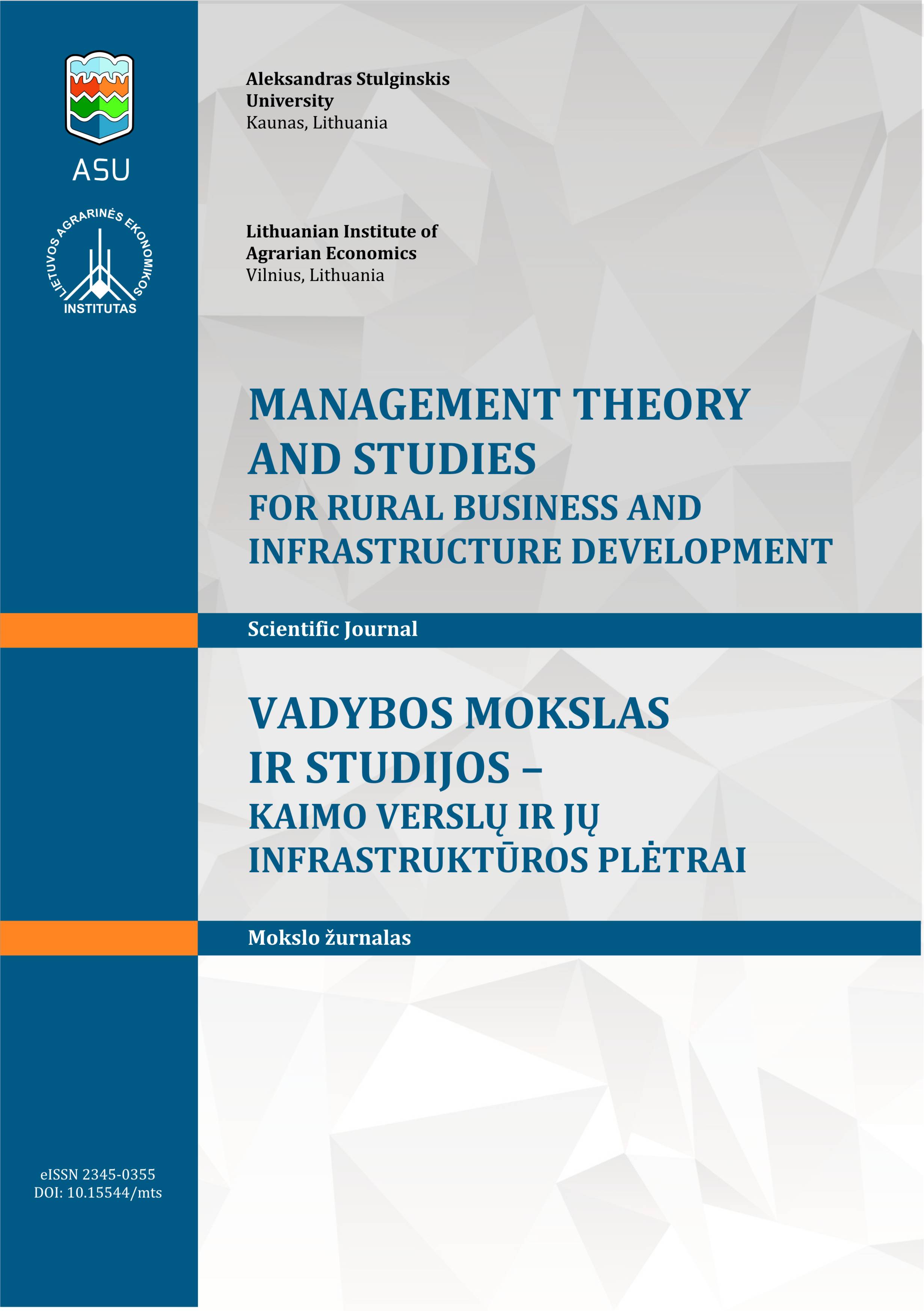 Downloads
How to Cite
Belov, A., Chernova, G., Khalin, V., & Kuznetsova, N. (2018). UNIVERSITIES' COMPETITIVENESS MODELS IN ACADEMIC MANAGEMENT: A NATIONAL-LEVEL APPROACH. Management Theory and Studies for Rural Business and Infrastructure Development, 40(2), 155–166. Retrieved from https://ejournals.vdu.lt/index.php/mtsrbid/article/view/88