QUALITY OF UNIVERSITY MANAGEMENT AND ITS IMPACT ON THE LOCAL COMMUNITY
Keywords:
university management, balanced scorecard, point measurement units, assessment of management quality, university as a center of community
Abstract
Higher education is broadly recognized as one of the most significant components of modern social and economic development. The quality of education at a university depends on factors such as how the university is managed, how effective the management decisions are, and what consequences they have for the advancement of society. While the consequences have numerous hardly equitable aspects, this article hypothesizes that it is possible to build a synthetic model for the assessment of university management, that takes into account a full range of existing quantitative and qualitative effects. The study aims to identify the relationship between the quality of management and the performance variables needed to build the model. The research methodology includes the application of econometric analysis for the formation, ranking, and determination of point values of a balanced scorecard (BSC). Finally, the findings of this research led to the creation of a workable model that allows both direct and reverse translation of a quantitative management assessment into a qualitative (verbal) one. Further, the verification using the available empirical data confirmed the model's validity. We would thus recommend this model for solving a whole range of university management issues, especially in areas with predominant ripple and indirect effects, i.e., in the interaction of higher education entities with regional and local communities.  
Downloads
Download data is not yet available.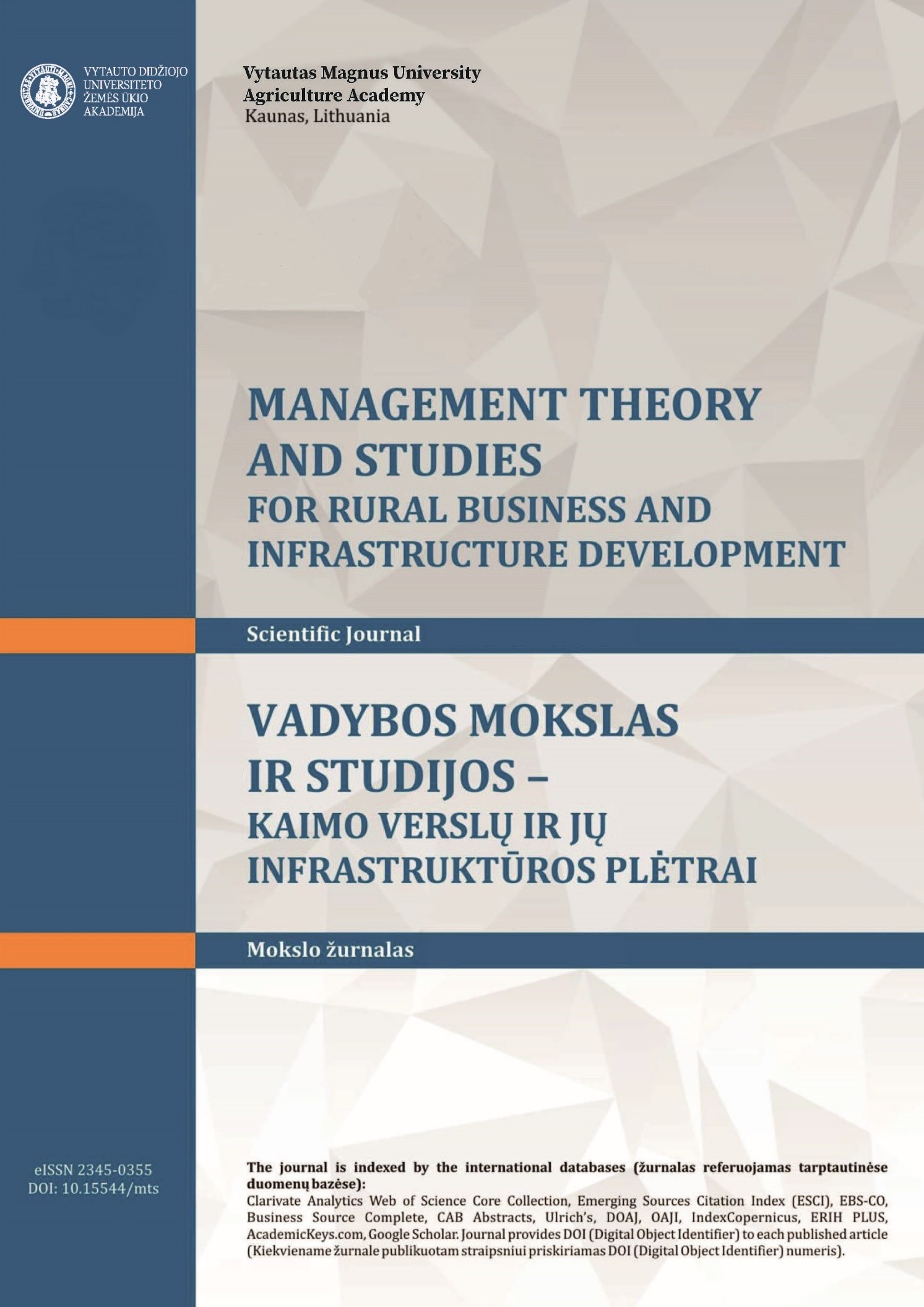 Downloads
How to Cite
Belov, A., Chernova, G., Khalin, V., Kuznetsova, N., & Belinskaja, L. (2020). QUALITY OF UNIVERSITY MANAGEMENT AND ITS IMPACT ON THE LOCAL COMMUNITY. Management Theory and Studies for Rural Business and Infrastructure Development, 42(2), 193–205. https://doi.org/10.15544/mts.2020.19