MOTIVATING EMPLOYEES OF THE HIGHER EDUCATION INSTITUTON: CASE STUDY OF ACADEMIC TEACHERS
Keywords:
human resources management, employee motivation, public organization, academic teachers
Abstract
One of the most significant managerial functions is motivating which leads to the implementation of the particular organizational objectives, to shaping of engagement and loyalty of its members and, consequently, to the raising effectiveness of their actions. The properly constructed solutions in the area of employee motivating process may result in the several benefits for the organization, which is true also for the public institutions including the academic ones, which employ a specific group – academic teachers. The aim of the herein study was the identification of the factors which have an impact on the motivation of academic teachers employed in the higher education institution. The research was conducted with the questionnaire survey among the academic employees of the University of Warmia and Mazury in Olsztyn, Poland. The conducted survey concludes that the motivation of employees is affected by various factors, mostly concerning the remuneration for work and also with the self-development possibilities, stability of employment, interpersonal relations, and effective communication. It is vital and worth to use the knowledge about them for improving the quality and efficiency of the organization.
Downloads
Download data is not yet available.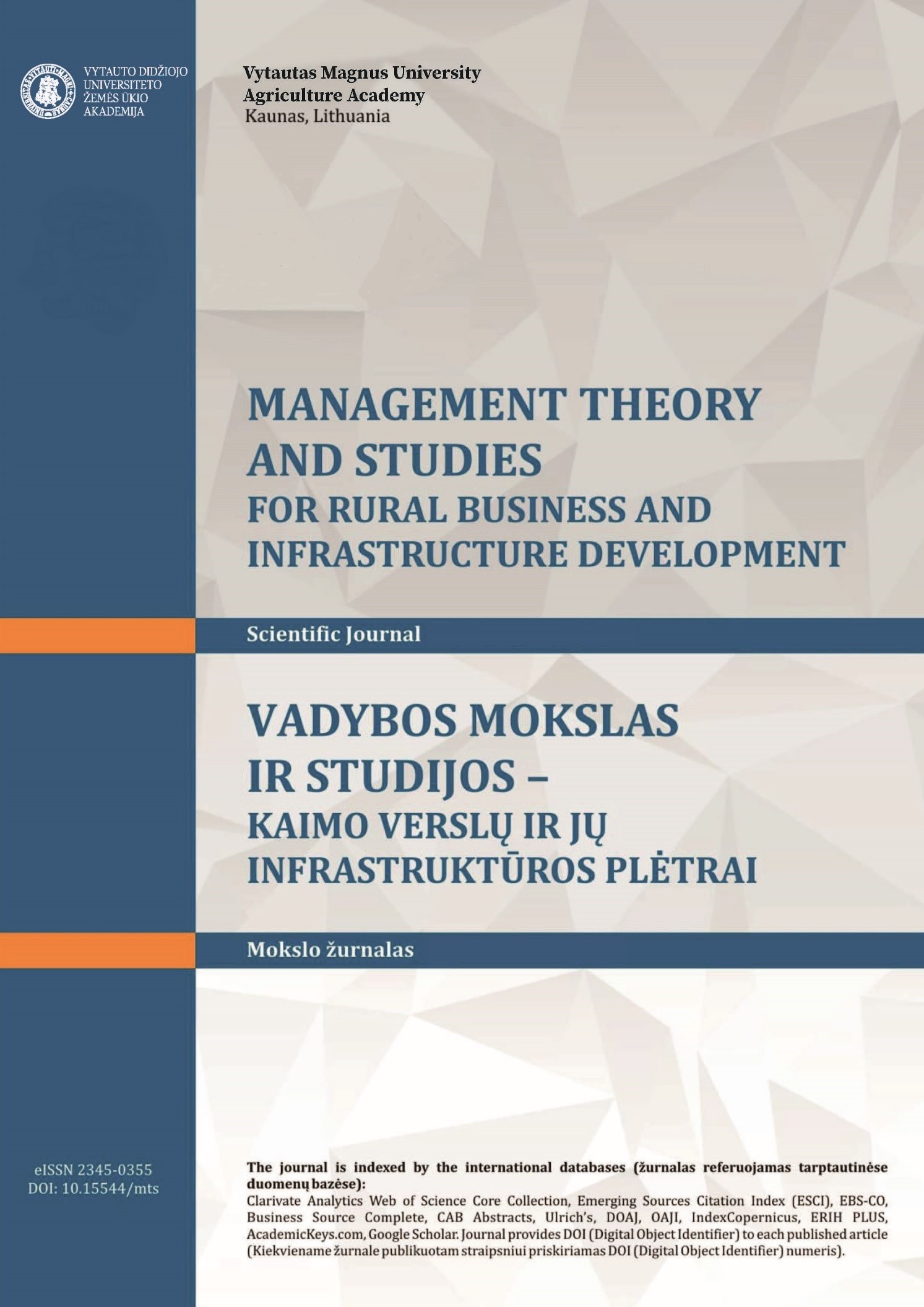 Downloads
How to Cite
Stachowska, S., & Czaplicka-Kozłowska, I. (2019). MOTIVATING EMPLOYEES OF THE HIGHER EDUCATION INSTITUTON: CASE STUDY OF ACADEMIC TEACHERS . Management Theory and Studies for Rural Business and Infrastructure Development, 41(4), 589–599. https://doi.org/10.15544/mts.2019.48