AUDIT IN THE STATE ECONOMIC SECURITY SYSTEM
Keywords:
audit, economic security, effectiveness, audir services, forensic
Abstract
In the research it is proved that constant and progressive development of any country is impossible without providing economic and social security processes. It is justified that due to financial globalization, complexity and versatility of both interstate and domestic correlation, economy development dynamics are sensitive to crisis occurrences. It is concluded that nowadays due to complicated economic and social conditions questions of justification priorities of state and independent audit development during the formation of state's economic security and the definition of alternative methods of business security are up to date. The state, dynamics and development trends of state and independent external audit were analyzed according to modern economy state. It was defined that audit develops through several key directions that are important for providing the economic security. To increase the positive value of audit in providing the economy security of the state to organizations alternative methods of business protection have to be used alongside with standard audit methods.
Downloads
Download data is not yet available.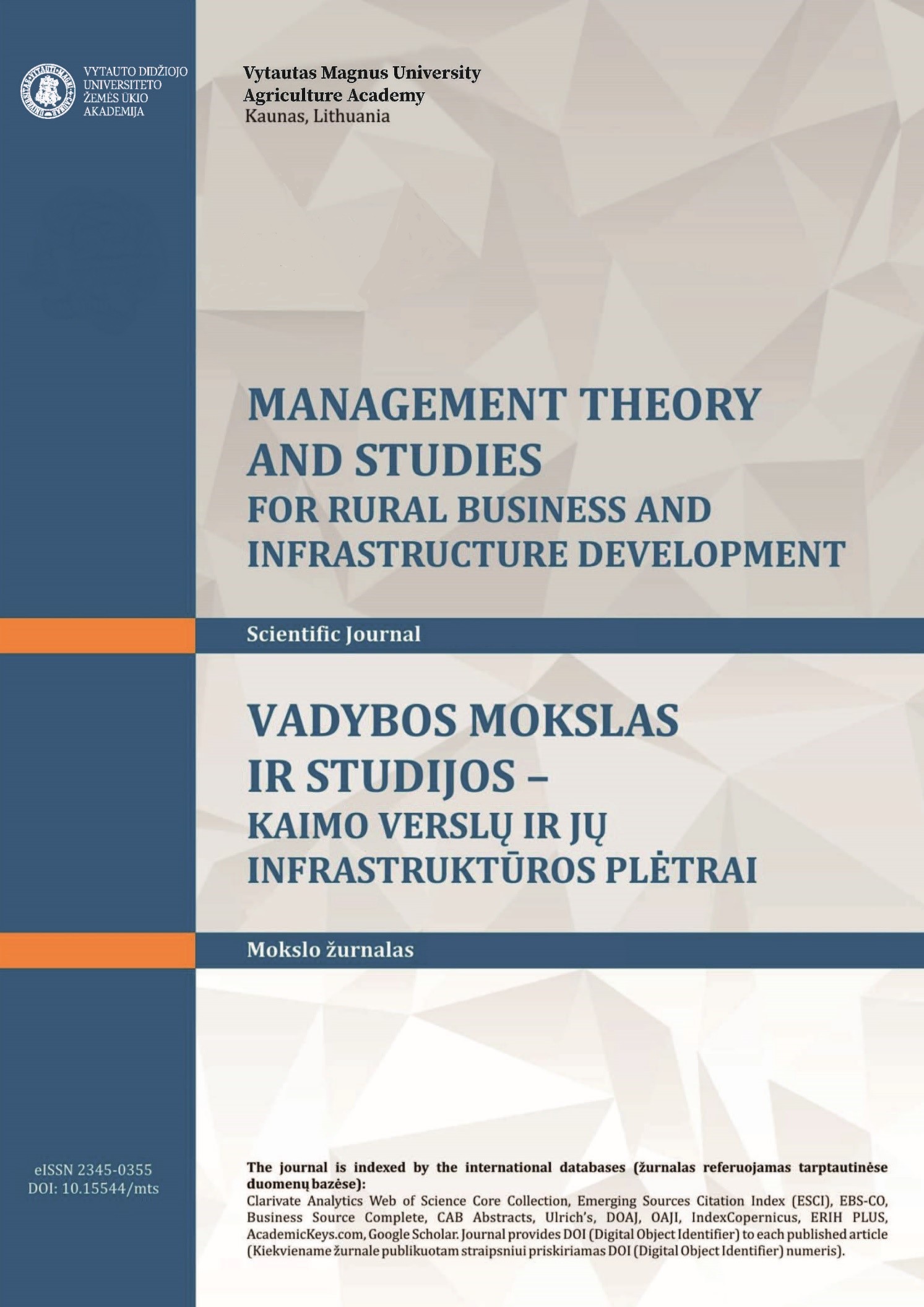 How to Cite
Koval, V., Nazarova, K., Hordopolov, V., Kopotiienko, T., Miniailo, V., & Diachenko, Y. (2019). AUDIT IN THE STATE ECONOMIC SECURITY SYSTEM. Management Theory and Studies for Rural Business and Infrastructure Development, 41(3), 419-430. https://doi.org/10.15544/mts.2019.34