TERRITORIAL COMMUNITIES OF UKRAINE IN THE CONTEXT OF DECENTRALIZATION
Keywords:
management of territories, people, local government, territorial communities, decentralization
Abstract
Scientific and applied aspects of decentralization are considered, analyzing the stimulating determinants and outlines methodological approaches to assessing the development of territorial communities in the modern period. Emphasis is placed on the need to study foresight as a technology for forecasting the development of the territorial community. Important aspects are outlined, and the advantages and disadvantages of the impact of financial decentralization on the processes of effective development at the local level are systematized. The economic activity of territorial communities in the regions of Ukraine is analyzed, and the attention is focused on the Lviv region in terms of groups formed by the population in the communities. In the process of economic and mathematical modeling, it is proposed to maximize the economic efficiency of territorial communities. The calculations showed a statistically significant impact of decentralization on the welfare of the population of the territorial community and the formation of a positive investment climate. The scientific novelty of the obtained results is represented by a set of practical aspects of the study, namely proposals for modern innovative development of local communities using digitalization.
Downloads
Download data is not yet available.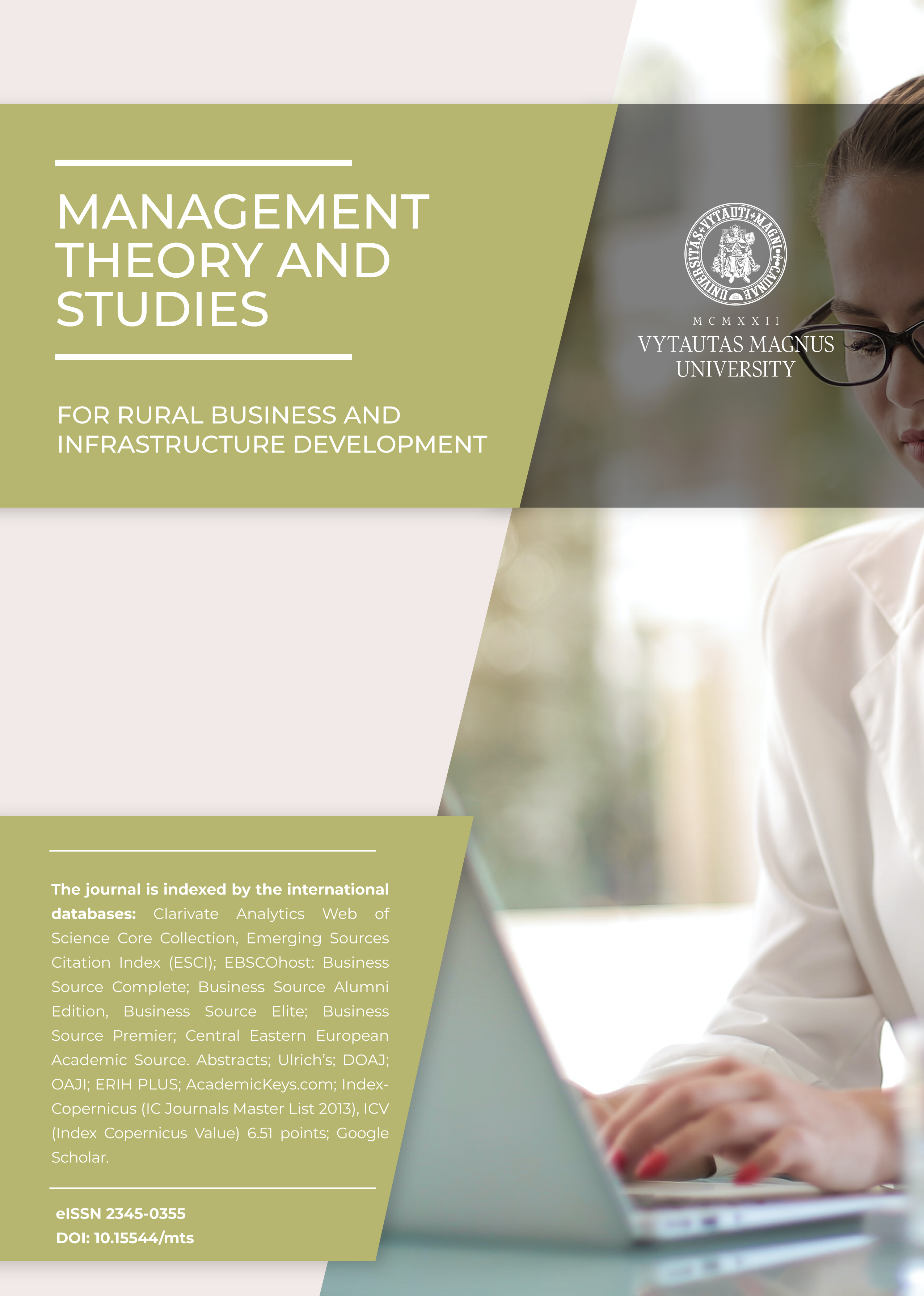 Downloads
How to Cite
Sodoma, R., Sadura, O., Kudak, K., Kotys, N., Panukhnyk, O., & Blishchuk, K. (2023). TERRITORIAL COMMUNITIES OF UKRAINE IN THE CONTEXT OF DECENTRALIZATION. Management Theory and Studies for Rural Business and Infrastructure Development, 45(3), 306–313. https://doi.org/10.15544/mts.2023.31