ADAPTIVE MANAGEMENT OF THE INNOVATIVE DEVELOPMENT OF ENTERPRISES IN THE CONDITIONS OF THE NATIONAL ECONOMY DIGITALIZATION
Keywords:
adaptive management, digitalization, information and communication technologies, business processes, innovative development of enterprises, national economy
Abstract
The study proved the dependence between the speed at which enterprises achieve sustainability in relation to permanent changes in the external environment and the level of efficiency and effectiveness of their activities, in connection with which the factors influencing the innovative development of enterprises and the adaptation of their management system were analyzed. The authors attributed the following to the specified factors: digitalization of the national economy; processes of globalization in relation to the economic system; increasing the level of competition, scientific and technical progress and its leading trends; permanent complications of the operating system of enterprises and its processes; repurposing enterprises and their business processes taking into account the constant development of digital and information technologies to meet the needs of customers, the effectiveness and efficiency of the results of the companies' activities. It has been proven that adaptive management is the basis for the formation of an enterprise's adaptation strategy at all levels of management. A system of adaptive management of the innovative development of enterprises in the conditions of the national economy digitalization has been formed.
Downloads
Download data is not yet available.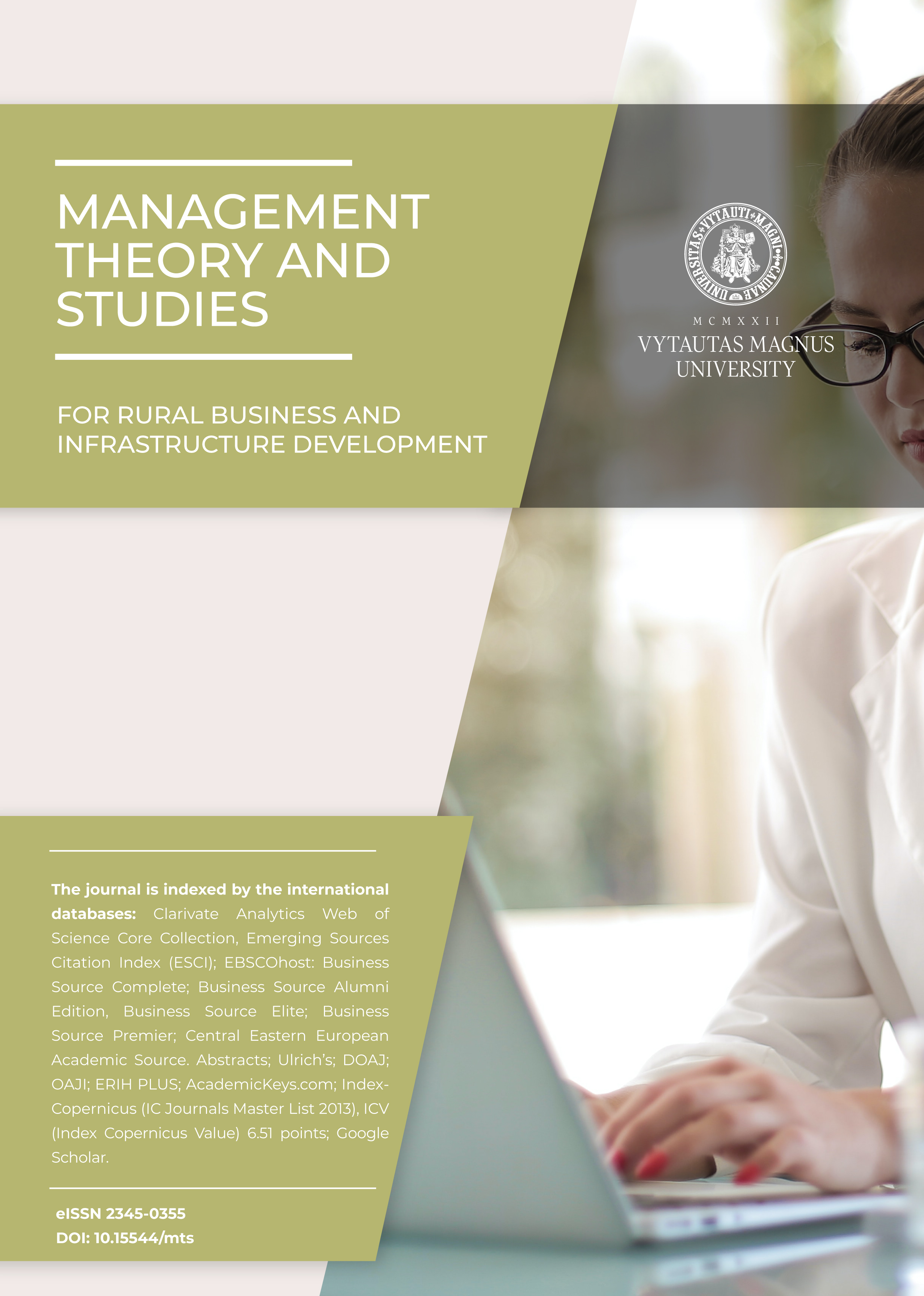 Downloads
How to Cite
Filippov, V. ., Kyfyak, V., Tanashchuk, K., Krylov, D., Mandra, V., & Skomorovskyi, A. (2023). ADAPTIVE MANAGEMENT OF THE INNOVATIVE DEVELOPMENT OF ENTERPRISES IN THE CONDITIONS OF THE NATIONAL ECONOMY DIGITALIZATION. Management Theory and Studies for Rural Business and Infrastructure Development, 45(2), 105–112. https://doi.org/10.15544/mts.2023.11