MODELING THE SYSTEM OF SOCIAL STABILITY THROUGH THE FOOD SAFETY PARADIGM
Keywords:
correlation-regression analysis, food security, household incomes, social policy, social stability, questionnaires
Abstract
On a country-wide scale, the problem of food security is closely connected with the general doctrine of national security. The article analyzes the causes and factors of the features and patterns of food security issues as a component of international economic security; the essence and content of food security as an integral part of socio-economic development in the context of international economic security are presented. The purpose of the article is to determine the influence of economic and social factors on the level of food security of the population. The methodic of work is based on the construction of a correlation-regression model of the influence of a certain range of factors on food safety of households in the context of providing social stability. During the study it was used the information obtained from official statistical sources and respondents survey. The results of the study represent the dependence of the food security of the population of Italy and Ukraine on such factors as the level of income, the importance of value when choosing products, the availability of family members who are starving, etc.
Downloads
Download data is not yet available.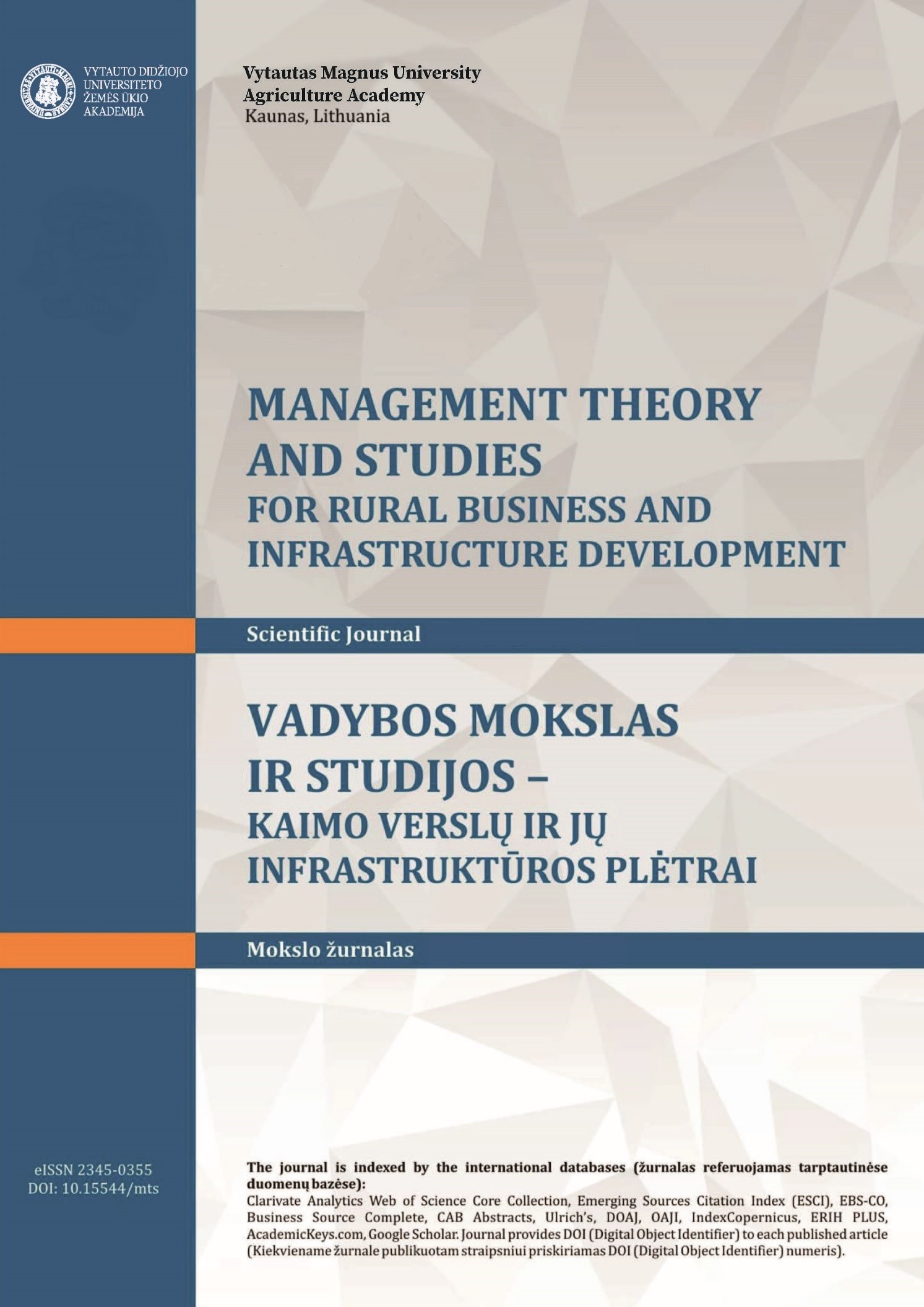 Downloads
How to Cite
Burkovska, A., Ciccullo, F., Shebanina, O., Lunkina, T., & Burkovska, A. (2020). MODELING THE SYSTEM OF SOCIAL STABILITY THROUGH THE FOOD SAFETY PARADIGM. Management Theory and Studies for Rural Business and Infrastructure Development, 41(4), 474–486. https://doi.org/10.15544/mts.2019.38