EDUCATIONAL MIGRATION ENVIRONMENT IN CARPATHIAN REGION: MAJOR PROCESS MANAGEMENT DIRECTIONS
Keywords:
migration, educational migration, environment, integral index, Carpathian region, regulation
Abstract
The manuscript addresses the problem areas of the educational migration environment in the oblasts of the Carpathian region and the main directions of their regulation. The educational migration environment is examined across main components: educational migration capacity (characterizes educational and informational conditions); academic environment quality (characterizes educational-scientific conditions); educational migration motivation (shows socio-economic, socio-demographic, and political conditions); cooperation of universities and industry in research (innovative conditions); and institutional conditions in the educational domain. The aggregate estimate of the components (integral index) shows the positions of the oblasts of the Carpathian region by the state of the educational migration environment. The conclusion on the objective need to monitor the condition of migration activity and form the system of its informational and analytical framework is made. The tools and measures to regulate educational migration are suggested to reduce the paces of educational migration and prevent possible losses of human capital. Implementation of suggested public policy measures will minimize the risks for the country and its regions caused by devaluation and loss of resources capacity and human capital of domestic higher education institutions and scientific schools and collapse of socio-cultural foundations of labor markets and educational services development. The main directions of regulating the educational migration environment in the domains of public social, scientific-technological, economic, educational, and informational policies are outlined.
Downloads
Download data is not yet available.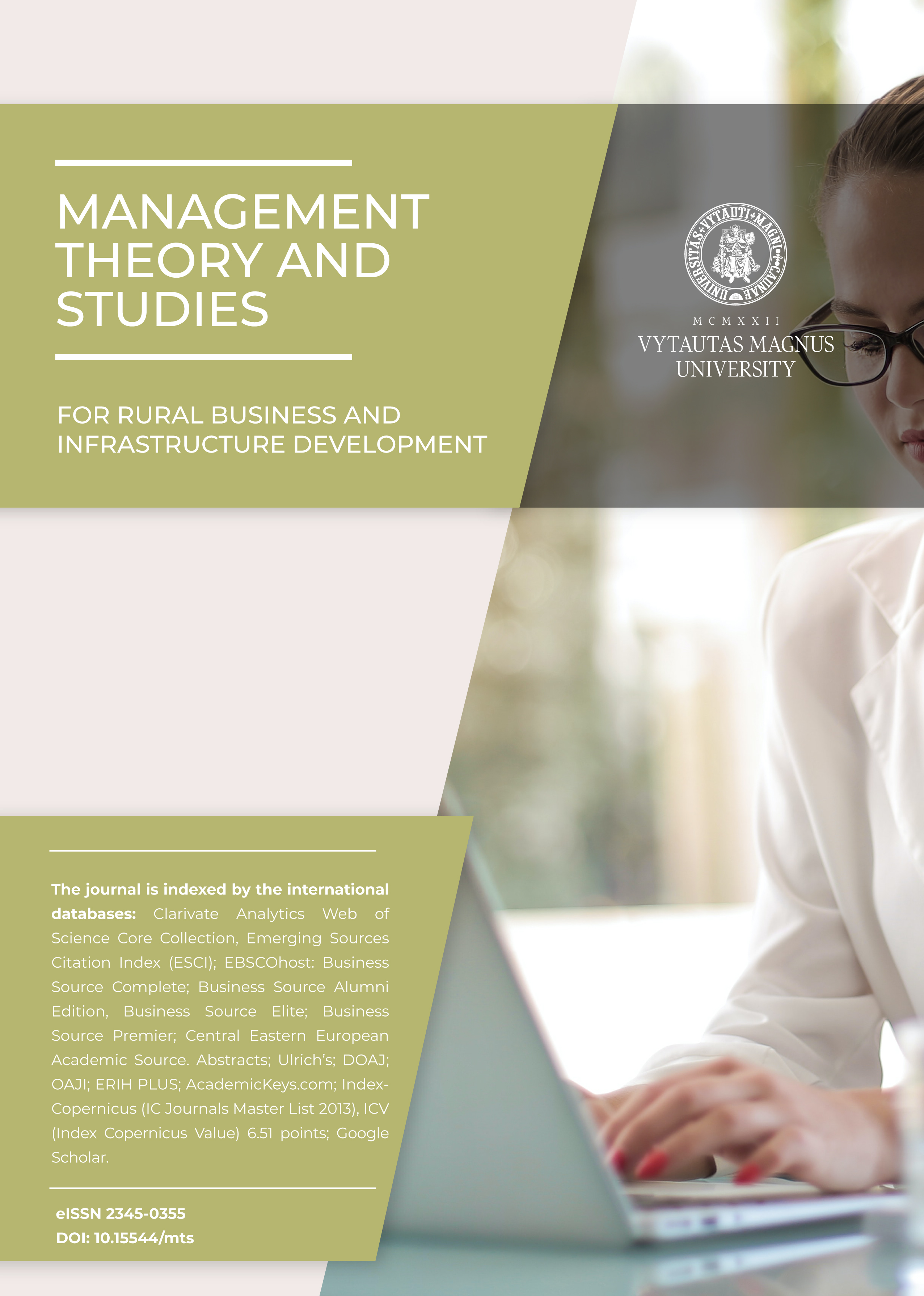 Downloads
How to Cite
Semiv, L., Danylyshyn, B., Bachynska, M., Batkovets, N., Piatnychuk, I., & Popadynets, N. (2022). EDUCATIONAL MIGRATION ENVIRONMENT IN CARPATHIAN REGION: MAJOR PROCESS MANAGEMENT DIRECTIONS. Management Theory and Studies for Rural Business and Infrastructure Development, 44(4), 406–420. https://doi.org/10.15544/mts.2022.41